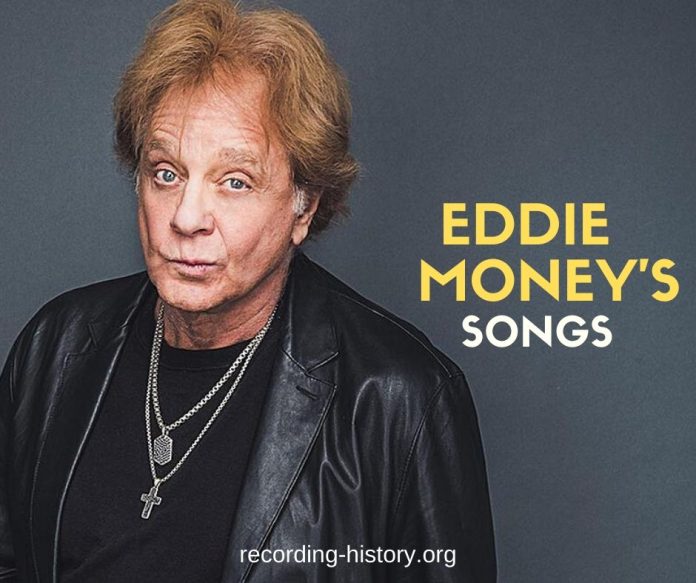 The singer of the two hits "Baby Hold On" and 'Two Tickets to Paradise" unfortunately died of stage 4 cancer in late 2019. The late singer went double platinum and landed a place in the Hot 100. Starting off as a regular singer in clubs in California state, he soon became signed by Columbia Records leading to his first album in the late 70's. 
After an unexpected drop in sales for his music after the release of "Where's The Party?" Eddie Money did not fail to make a comeback with "Take Me Home Tonight" introducing him to a spot for a platinum certification on his wall! 
Here is a list by which we can remember the singer in a peaceful manner. 
1. Baby Hold On
Here is a link to a video with a collection of Eddie Money photos:
2. Shakin'
Here's a video to a young Eddie Money lovestruck by a dancer:
3. Think I'm In Love
Click on the link below for the video:
4. Take Me Home Tonight
If you're an 80's kid, this song will definitely bring some memories to the surface:
5. Jenny Take A Ride
An Eddie Money song that's perfect for road rage:
6. Mockingbird
Here is a link to a hidden gem and winner of the list, an Eddie Money song:
7. Hold On I'm Comin' 
You've heard this everywhere, Shazam never loads up on time and you've lost it again, well here it is, just click the link below:
8. I'll Get By
If blue is not your favourite color, maybe this video is not really for you and DON'T click on the link below:
9. Walk On Water
A lot of fans have probably practiced chanting to this song in their kitchen, no shame, we all do it!
10. I Wanna Go Back
Don't we all, don't we all: