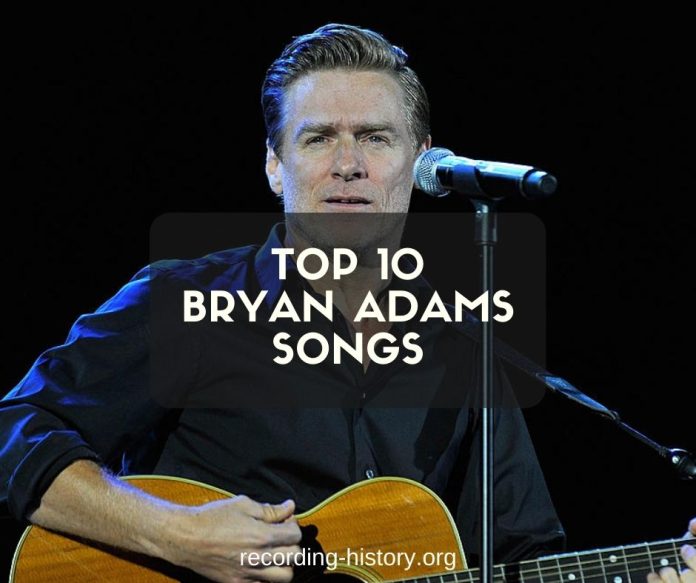 Canadian singer Bryan Adams has made timeless duets with many important singers and released timeless rock hits during his career. He quit school at a very young age to make music.
He is not only known for his music, but also he is a guitarist, photographer, philanthropist, and vegan activist. Let's take a look at his top ten songs!
#10. Do I Have To Say The Words?
The song was written by Bryan Adams, Mutt Lange, and Jim Vallance. When they started, the song was completely different; however, Lange made a touch and created this mid-tempo rock song.
#9. (Everything I Do) I Do It For You
The song is a soundtrack of the movie Robin Hood, starring Kevin Costner, was written by Michael Kamen, Lange, and Adams in an hour. It quickly became far more popular than the movie. Many famous singers covered it throughout time.
#8. Run To You
The song is about the problems that a couple come across. It was also covered by Whitney Houston.
#7. Straight From The Heart
Adams wrote this song when he was just 18 and a long time after he released this rock hit.
#6. Here I Am
This internationally popular song was made for the soundtrack of the film Spirit: Stallion Of The Cimarron.
#5. Please Forgive Me
When Adams was preparing his best-of album, Lange came with the idea of this song, and this is how they started to record the album "Waking up the Neighbours."
#4. Heaven
The song was written for the movie A Night in Heaven. With this song, Adams won a Procan award, which is an important music award of Canada.
#3. Have You Ever Really Loved A Woman?
The song is a soundtrack of the movie Don Juan DeMarco, starring Johnny Depp. It has very touching lyrics.
#2. All For Love ft. Rod Stewart and Sting
Originally the song was written for the soundtrack of three musketeers; however, It also became a very popular hit besides the movie. The co-writers of the song, Adams, Lange, and Kamen, get the inspiration from the famous motto of the movie: "All for one and one for all."
#1. Summer of '69
The song is about the decision between having a normal life and settling down or trying to become a famous musician. It was co-written by Wallance and Adams; It's known that It took a long time for the duo to finalize this ultimate hit.