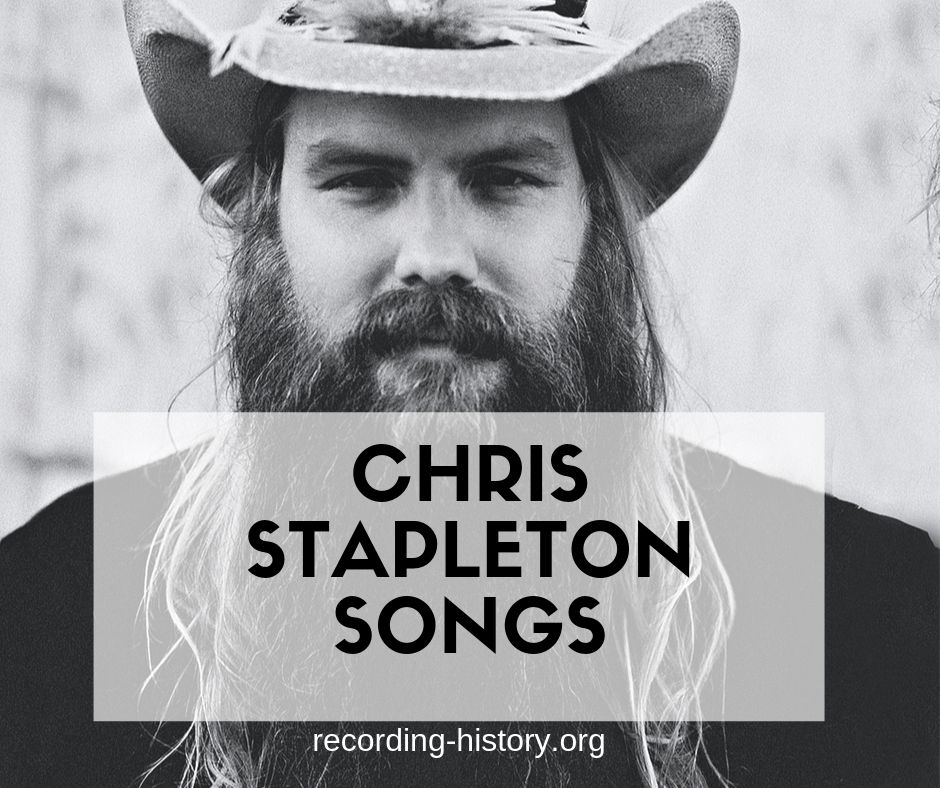 Christopher Alvin Stapleton, commonly known by his stage name Chris Stapleton, is an American country music singer and a songwriter. Stapleton was born on April 15, 1978, in Lexington, Kentucky, but was raised in Stafford, Kentucky. He moved to Nashville, Tennessee, in 2001 to follow his dream of being a songwriter.
Apart from being a musician and songwriter, Stapleton is also a recognized guitarist and also producer. He specializes in blues, Southern Soul, outlaw country, country, bluegrass, and Southern rock.
What is Chris Stapleton's most famous song?
One of the most famous and critically acclaimed songs of Chris Stapleton is Whiskey and You. The song was released as part of the album, Traveler in 2015 and had over five hundred million views on YouTube.
After its initial release, the song grossed in Billboard's top 20 tracks together with other tracks in the album Traveler.
This was not the first song that Chris composed about whiskey and its effects on man. It certainly isn't his last song on the impacts of whiskey being a man from the South. The song compares heartbreak to the hangover effects of drinking a bottle of whiskey.
It talks about how the pain of heartbreak from a lover is worse than the effects of a hangover.
Who has Chris Stapleton written songs for?
Chris Stapleton has written songs for many artists, including Adele, Timberlake, Luke Bryan, Lee Ann Womack, Josh Turner, George Strait, Ashley Monroe, Joss Stone, Kenny Hesney and Sheryl Crow.
What song does Chris Stapleton sing with Justin Timberlake?
The first collaboration between Chris Stapleton and Justin Timberlake was seen in 2015 after the Country Music Awards. Their first together was "Say Something." Justin Timberlake is the lead singer in the song with Stapleton providing background vocals
The song was initially released on January 25, 2018. Say Something was released as part of Justin Timberlake's fifth studio album, Man of the Woods. The song was released alongside its music video
Although most of the credits of the song are given to Timberland, Timberlake, Floyd Nathaniel Hills, and Larrance Dopson, Chris Stapleton assisted with some song writing ideas.
The song debuted at number nine of the Billboard Hot 100 charts. The song was Stapleton's first top solo song and was Timberlake's nineteenth top solo act.
The song was not only well received in the United States charts but also countries such as Hungary and Slovenia. In Germany and other western European countries, the charts went on the roof with the track crossing at number six.
Its widespread worldwide recognition earned it a spot on the sixty-first annual Grammy Awards in the category of Best Pop Duo/Group Performance.
"Say Something" was downloaded over nine eight thousand times in the first few days of its release. On average, the song was streamed over twelve million times, with most views on YouTube.
The song was ranked the eighty-fifth most popular song in the U.S. in 2018 and was certified as Platinum in the United Kingdom in 2019, a year after its release.
Timberlake and Stapleton performed the song during the post-Super Bowl episode hosted on The Tonight Show Starring Jimmy Fallon on February 2018. During Timberlake's The Man of the Woods Tour, "Say Something" was performed on every show.
Who is Chris Stapleton wife?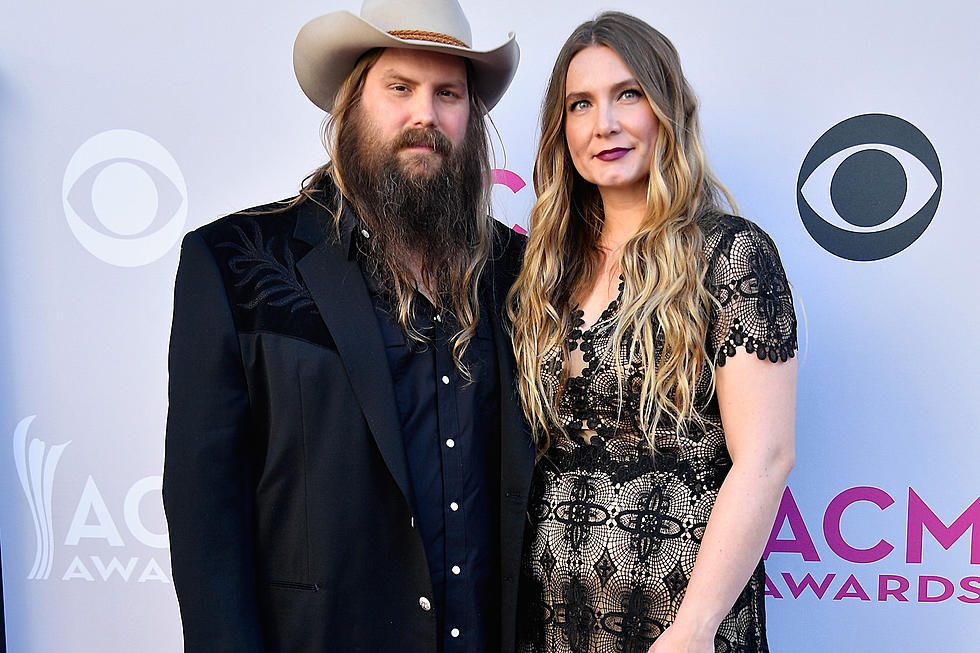 Chris Stapleton met his current wife, Morgane Stapleton (but was then known as Morgan Hayes), while he was still an upcoming artist and songwriter back in 2003. They have known each other for over a decade and only decided to get married in 2007, four years after they originally met.
The couple has four children, the youngest between twin baby boys then a girl and a boy. Morgane and Chris Stapleton are expecting their fifth child this year
Chris Stapleton's Net worth
Chris Stapleton has amassed a lot of property and money from his work as a singer, guitarist, and songwriter. According to multiple sources, Chris Stapleton is worth over $12 million bucks!
12 best Chris Stapleton songs
Chris Stapleton has written and co-written over one hundred and seventy songs as of this year. He has written songs for Adele, Ashley Monroe, Sheryle Crow, Joss Stone, and Kenny Chesney.
Among his numerous songs, these are the crème de la crème of his best works as a songwriter and singer:
#1. Whiskey and You
Chris Stapleton has written a number of whiskey-inspired songs. He considers this spare cut contrasting the pulse of a fractured relationship with the agony of a hangover brought on by drinking away his sorrow.
#2. Fire Away
This won Music Video of the Year at the 2016 CMA Awards.
#3. Parachute
This was written by Chris Stapleton, with Jim Beavers. He dreamt  the lyrics 'you only need a roof when it's raining…. He Didn't know the meaning but I liked how they sounded.
#4. Second One to know
#5. Daddy Doesn't Pray Anymore
#6. Scarecrow in the Garden
"Scarecrow in the Garden," written by Chris Stapleton with Brice Long and Matt Fleener, tells the story of a struggling West Virginia farmer facing rained-out crops.
#7. Was It 26
#8. When the Stars Come Out
#9. Them Stems
#10. Drunkard's Prayer
#11. Tennessee whiskey
At the suggestion of its producer, Dave Robb, Chris Stapleton released a bluesy cover for his debut solo album, Traveller, in 2015.
#12. Nobody to blame
Stapleton said about the context of the track: "It's a song about a guy having what he needs because he doesn't do the things he knows he should and does stuff he knows he shouldn't do. I'm pretty sure everybody can relate to that on a certain level."
#13.
A Simple Song
In this song, Chris Stapleton is supported by his family's presence as he deals with the problems of everyday life.
#14. Might as Well Get Stoned
Chris Stapleton's words stated ;"I wrote this song in my garage apartment in Nashville. One of the best friends I have in Nashville was the musician Jimmy Stewart. One day we found ourselves at my apartment. We hung out all the time but on this  night, we wrote a song. We talked about a guy in a country song who had run out of whiskey and what he would do. We decided he'd probably get stoned. Once we got that, It wrote itself."
#15. 
Broken Halos
Chris Stapleton debuted this song with his wife Morgane. It was one of his most sentimental songs and loved throughout the world.
#16. Traveller
Some soul-searching in the desert influenced the title track of Chris Stapleton's debut solo album. His father died in October 2013 and he said " I needed a little head-clearing space. My wife knew I needed that so she bought me an old jeep and we flew to Arizona. From there we decided to drive it home."
Conclusion
Many country music lovers consider Chris Stapleton as a legend in this genre of music. He has written and co-written over one hundred songs for himself and other artists, including international acts such as Adele and Timberlake.
He is best known for his songs about whiskey and comparing it to the heartbreak of a woman. One of is best songs is the 2015 rack, Whiskey and You, which was part of the album "Traveler."