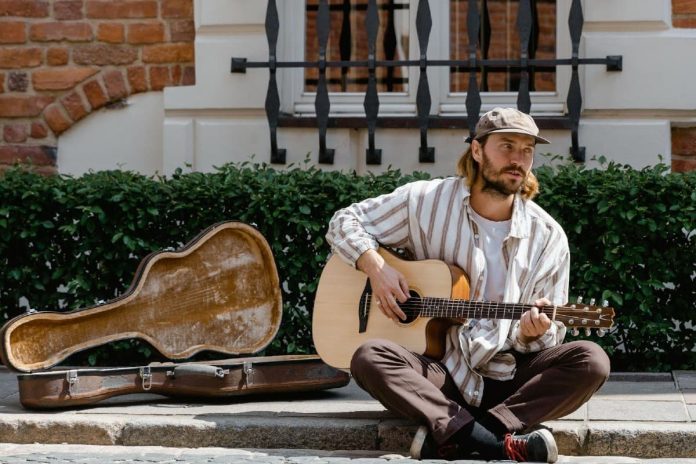 Music is a love language. And it can be the best companion throughout your life, especially your adult years.
Many people want to learn how to play a certain instrument of their choice purely out of their love and interest in music. But then, they are quick to think that their age does not qualify them to pursue it. Let's stop you right here. It's a misconception!
Well, the question here isn't about your capacity but your eagerness and dedication. If this idea reinstates your love for music, read this article as we've gathered six best and easiest musical instruments to learn as an adult.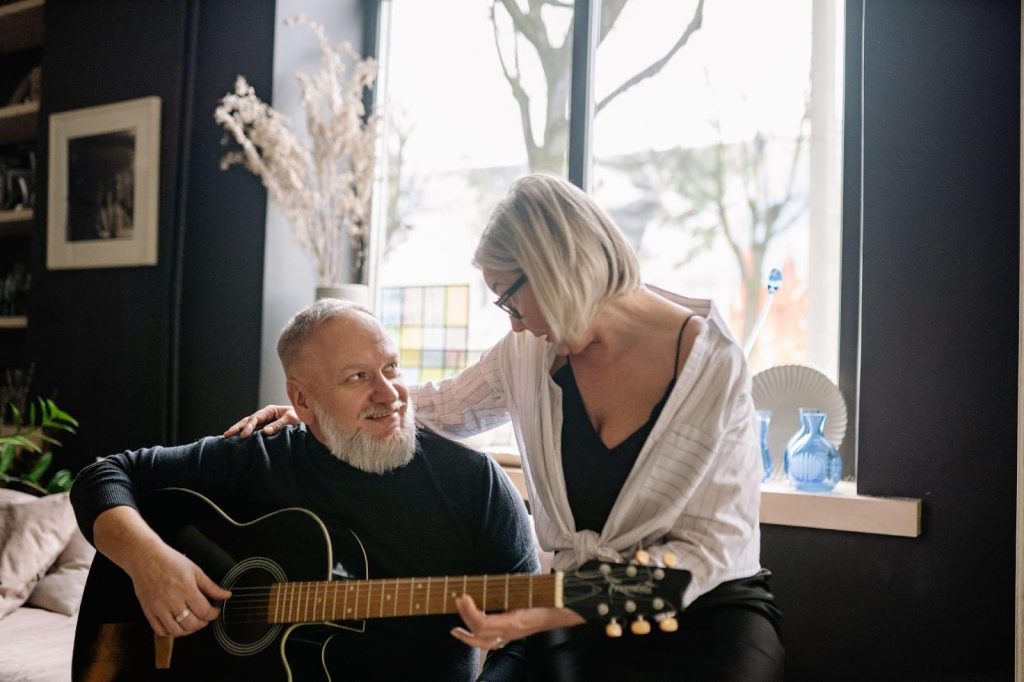 You might believe it's hard to learn guitar by yourself. But if you are familiar with tutorials on digital platforms and apps that enable you to learn the basics of many such traditional musical instruments, you'd disagree. In fact, thanks to the internet, learning to play the guitar no longer requires hiring a tutor or attending physical classes. 
Guitars have different ranges; from classical to bass or electric to acoustic. Depending on what genre you want to clip into your finger touch, the learning method and time will vary.
But if you want to start easy, an acoustic guitar should be your thing. You have to begin with the six string lessons and develop your skills as you go.
However, you can always experiment with different types of guitars like bass, electric, semi-acoustic, etc., to try out your potential.
Learning to play the guitar as an adult is known to improve your memory, focus, and dedication levels.
2. Harmonica
Harmonica, also known as 'Blues Harp,' is a great choice for learning a musical instrument as an adult.
A harmonica is small, light, and portable, which makes it a perfect musical instrument to learn and practice anywhere you like, such as in your room, roof, balcony, or even on the go.
The best part of a harmonica is that any note you breathe into this will be 'in key.' Maybe that's why they say that you can't go wrong with a harmonica. And it's true. Try out the easy harmonica songs for beginners available online.
Since the harmonica is a breathing musical instrument, it may increase your lung capacity as long as you're playing it properly, keeping it clean, and not letting others use it for hygiene purposes.
3. Ukulele
Apparently, a twin of a guitar, the ukulele is becoming more popular due to its fun element. Physically, it's a much smaller version of a guitar. It's lightweight and portable.
The only difference between a guitar and a ukulele is the number of strings. A guitar usually consists of six strings whereas a ukulele has four. And here's the most amazing part— you can play guitar tunes on ukelele too!
It's the simplicity, accessibility, and portability that makes ukulele an ideal musical instrument for adults.
4. Bongos
Bongos are suitable for those adults who still can't resist drumming on a bench, table, desk, or even on a car wheel with their bare hands. And if you are one of those who enjoy tapping on flat surfaces to create beats, then you already have a knack for it!
Bongos is a Cuban musical instrument that comes in a pair of small drums. Upon being rhythmically slapped, it produces beautiful beats and amps.
The veteran folk musicians believe that the vibrating sound of bongos has the power to transmit energy and rhythm into the listener's body. As the beats turn into tunes, there conjures a trance that only goes higher with each progressive thump and slap.
As an adult, you will find this instrument pretty handy to release daylong stress while reenergizing your mind, body, and spirit.
5. Keyboard
The keyboard is a fantastic choice to learn, especially for adults because of the multiple things you can do with it, but it does require one's patience and dedication.
Conventional keyboards have built-in drum tracks that just makes the entire learning experience much more wholesome. You can play along the tunes, change tracks, sounds, and do so much with it to keep it interesting. Moreover, when you learn to play a couple of songs, you can treat your friends and family to a private concert and showoff your keyboard skills.
This is one of the best instruments to learn as an adult if you want a bit more of a challenge. But the good news is that once you pick it up, your fingers will flow through.
6. Banjo 
One of the easiest musical instruments for adults in our list is the banjo. If you put a banjo and a ukulele in a guitar-look-alike contest, the banjo will fall short to the ukulele.
A banjo is lightweight but much longer in shape. The bottom or lower part of it is round, unlike a guitar or ukulele. However, it consists of five strings.
Start by learning the simple basics online and play some songs on it. Trust us, you'll start developing an attachment to it due to its groovy and classy tunes. The more you play it, the funnier it gets.
Don't bother about the harder tunes and amps since it will take you some more time to reach that position.
Nonetheless, you can occasionally try jamming bluegrass, jazz, and folk music on your banjo. This will boost your confidence level while enabling you to master more complex skills over time.
Conclusion
Being associated with music gives you pleasure in many ways. Adults particularly may find music as a sanctuary as they age, loneliness, and self-contentment.
Many experts say that learning even a simple musical instrument can help you boost your confidence, overall health, and spirit. That's why we've brought these six enticing musical instruments to your attention to learn as an adult. Most of them are comparatively affordable, so try the one you like the most and give your best shot at it.