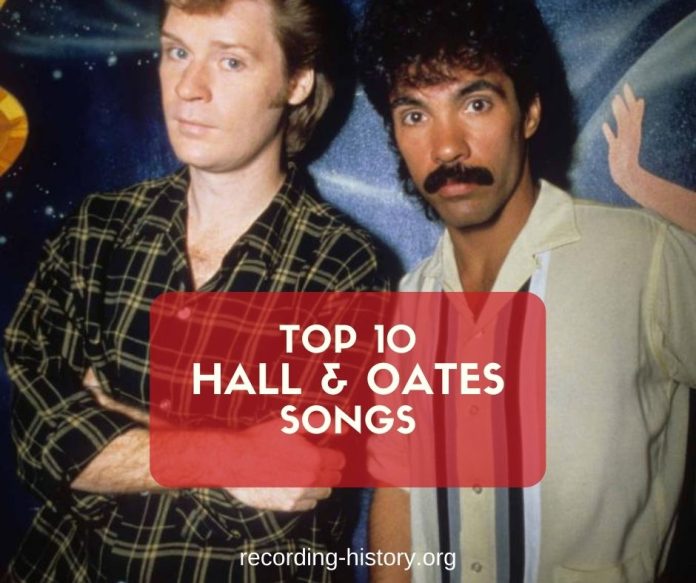 It won't be wrong to claim that Hall and Oates ( Daryl Hall & John Oates) are the best selling duo of all time. Philadelphian friends know each other from Temple University where they were playing in different bands.
They made many legendary soul and R&B hits during their career. Let's take a look at the top ten hits of Hall and Oates!
#10. Maneater
The song is about a "maneater" woman who is very seductive and has expensive tastes in order to seduce men. Nelly Furtado's song with the same name was also inspired by the Hall and Oates.
#9. Wait For Me
The song is about trying to keep a relationship together. The duo wrote this song, and It was produced by David Foster.
#8. Sara Smile
The song was written for Sara Allen, who was the girlfriend of Daryl. They were together for 28 years, and Sarah was also a good company for the group. It is known that the song has a very special place for them.
#7. Method of Modern Love
The song was written by Hall and Sara's sister Janna Allen who died of leukemia. The song is about having true love in the modern world.
#6. One On One
The song is using a basketball term as a metaphor for a romantic relationship. It was also used for NBA promos in the '80s.
#5. Say it Isn't So
The inspiration for this song is coming from how people perceived the group and how they react to it. At some point, they start to feel like an outsider, and this is where they made this song.
#4. Out Of Touch
The song has a very deep meaning about the soul. It was also featured in the video game Grand Theft Auto: Vice City, 2002.
#3. Private Eyes
As the song title reveals, the inspiration for the song came from the film with the same name. It became a very popular song of the early '80s.
#2 You Make My Dreams
The song was written by Oats, Hall, and Sarah Allen. It is also one of the group's favorites as Oats once mentioned, "it is a great song, simple as that" we totally agree!
#1. I Can't Go For That
This phrase "I can't go for that" is something commonly used by Hall when he doesn't want to do something. It is also known that Michael Jackson got the inspiration for his famous hit "Billie Jean" from this song.