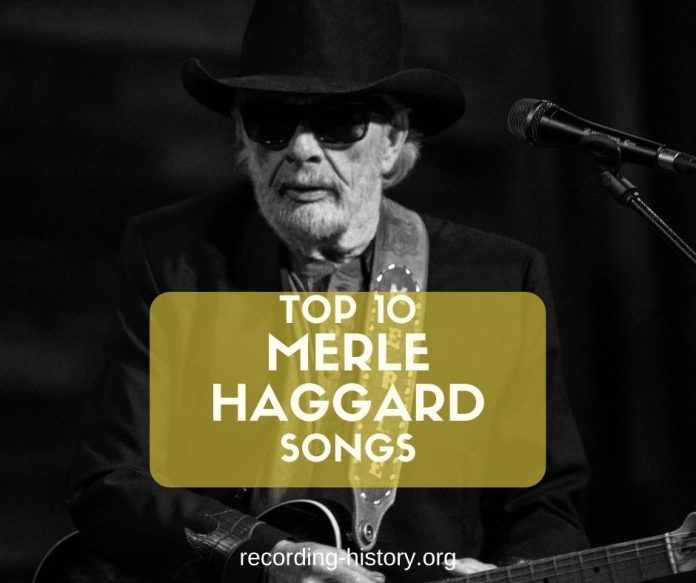 He was born during the great depression, and his family moved from the West Coast to California. He spends three years of his life in prison in San Quentin. During this time, he played in a prison band. He released many countries in his career and created a path for newcomers.
His nickname "Okie From Muskogee" is coming from a song of his with the same name. He became very inspirational for new generation singers, and he was always a pioneering country singer, so let's take a look at the top ten hits of Merle Haggard!
#10. Ramblin Fever
The song was written by Haggard and released on the second album of his with the same name.
#9. That's The Way Life Goes
In this beautiful hit, Haggard describes love as the music of God.
#8. I Take A Lot Of Pride
As the title of the song reveals, it is about how he puts himself before everybody else. The song was also played at Ronnie Van Zant's funeral.
#7. Pancho and Lefty
The song was released in January 1983, becoming the first of several collaborations between Haggard and Nelson. It's the title track, a cover of a Townes Van Zandt song, reached No. 1, and the album as a whole helped cement Haggard and Nelson's positions in country music history and pave the way together for their future productions.
#6. The Fugitive
The song was released in December 1966 and became a well-known song. When Haggard listened to the music of the song, it reminded him of his former prison days.
#5. [My Friends Are Gonna Be] Strangers
The song was written by Liz Anderson; however, it is well-known with Haggard's name. The song was also covered by many country singers after Haggard.
#4. Yesterday's Wine
Haggard, George Jones, and Willie Nelson, three legendary people of the country, wrote this piece. The song is about two friends that ran each other in a bar.
#3. The Fightin Side Of Me
In response to the military action in Vietnam, one of Haggard's most political and well-known songs. This song aimed to send out a simple message: Don't mess with "the Hag" or America.
#2. Mama Tried
The song was influenced by Haggard's own prison time and the effect of it on his mother.
#1. Okie From Muskogee
This is the most popular song by Haggard. Even the people who don't listen to the country know and like this song. The song is about the Vietnam war, and it quickly became a well-known song.