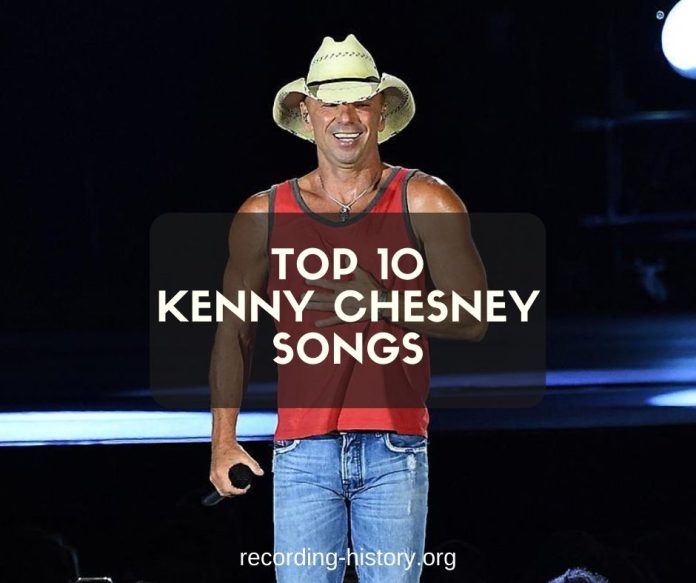 Recording 20 albums with some being certified for Gold or higher, here is Kenny Chesney the Billboard chart topper Kenny Rogers' top 10 songs.
1. Somewhere With You
Written by McAnally and J. T. Harding, this recorded version hit the U.S. Billboard Hot Country Songs chart as number one in 2011 for three whole weeks!!
2. All The Pretty Girls
Reaching number one in US Country Airplay, this track is filled nostalgic feels, it's never too early to reminisce back to 2017, a time when social media and the meme filled internet used this track to emphasise the struggles of student life.
3. Everythings Gonna Be Alright
Sang as a duet with David Lee Murphy, this lead single, just as Chesney's previous tracks reached number one on the US Billboard Country Airplay chart.
4. Tip Of My Tongue
The country music singer released this song as a single for his then upcoming nineteenth album, "Here Now", co written with Ed Sheeran, it was announced in mid 2019 to promote his nineteenth studio album.
5. American Kid
Although it received mixed reviews from the public, it not only reached number one in Canada but on the US Country Airplay too !
6. Here And Now
Performed now at almost every concert, this song reminds us to enjoy the now more than worrying about the future. Uplifting the spirits of its listeners but carries with it nothing but positive energy!
7. Get Along
Debuting at number 37 on the Billboard Hot Country chart during the first week of its release, Chesney did not wait long to showcase it at the ACM Awards moving the song up to number 11 in 2018.
8. You And Tequila
"You and Tequila" was one of Chesney's biggest hits, receiving two nominations for a Grammy Award for Best Country Song and Best Country Duo/Group Performance.
9. She Thinks My Tractor's Sexy
This upbeat Chesney track really shows off his vocals and even received a Gold certification by the RIAA
10. Setting The World On Fire
Featuring the famous Pink, "Setting The World On Fire"  was not only nominated for  the Best Country/Duo Group Performance at the 2017 Grammys but won the hearts of many with its empowering lyrics.