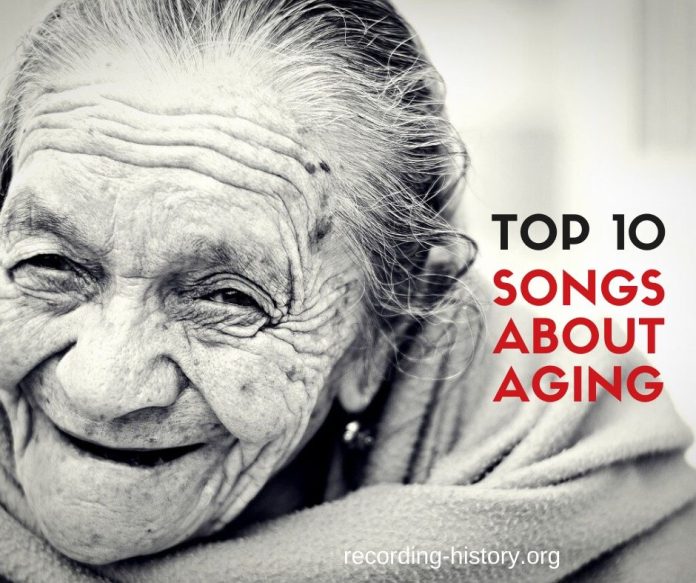 Getting older is a fact, a dream, a curse, a part of nature. In popular song, it is also all of these things, and more.
Part of the human experience is about being in time, in a world where things are constantly changing including ourselves. This is what we call aging, something perhaps that we perceive differently at different times of our lives. As such, songwriters down through the decades have captured what it is to age, or at least to give us their best impressions. Here are 10 of them.
Aging From Childhood
To some, childhood is ideally a sort of developmental garden of Eden. But, like the garden of Eden childhood doesn't last forever, and the accouterments of childhood are eventually left behind. This causes a certain sense of sadness in some instances ("Puff the Magic Dragon"). But, childhood in another sense is something of a constraint to a child's mind, and the hope of adulthood means freedom, and the hope of a life of one's own ("Wouldn't It Be Nice").
Aging As Social Significance
At one point, the differences between the generations was wide indeed, so much so that the older generation had thought the younger had gone insane – the generation gap. But, they'd just changed – values as they grew from being children to being adults on their own terms ("Changes"). Yet, in turn that generation grew only to discover that trying to be parents is just as much of a challenge as it was for their parents before them ("Chinese Cafe/Unchained Melody).
Dealing With Middle-Age
In finding oneself on the path toward old age, the fear of the loss of youth sets in making many do things to try and recapture it, such as taking a younger lover ("Hey Nineteen"). Yet some counteract the aging process by simply coming to terms with it, and by getting their whole lives into perspective – from young rabble rouser, to the father of a new generation of rabble rousers ("Cherry Bomb"), who's father understands them all too well.
Anxiety About Getting Older
At some juncture, the prospect of old age ramps up the need to ask the bigger questions about the meaning of life. Sometimes in the light of these questions, it feels to some that the years are an experience of doing time ('Pacing the Cage'). And at other times, the onset of age is terrifying ("Help the Aged", "Stop This Train"), and a tremendous burden to even think about. Yet from some points of view, the big questions, and aging itself is less important when love is in one's life to carry one through ("Hands of Time").
Puff the Magic Dragon – Peter, Paul & Mary
Wouldn't It Be Nice – The Beach Boys
Changes – David Bowie
Hey Nineteen – Steely Dan
Chinese Cafe/Unchained Melody – Joni Mitchell
Cherry Bomb – John Mellancamp
Pacing the Cage – Bruce Cockburn
Help the Aged – Pulp
Stop This Train – John Mayer
Hands of Time – Ron Sexsmith
Conclusion
Aging is inevitable – we are creatures in time, constantly changing. The problem we face isn't against age, but rather against our attitudes toward it. And songwriters of various genres have captured a number of them for us to choose from, perhaps all of them pointing to ways of dealing with age that makes sense to us differently depending on where on the journey we are.