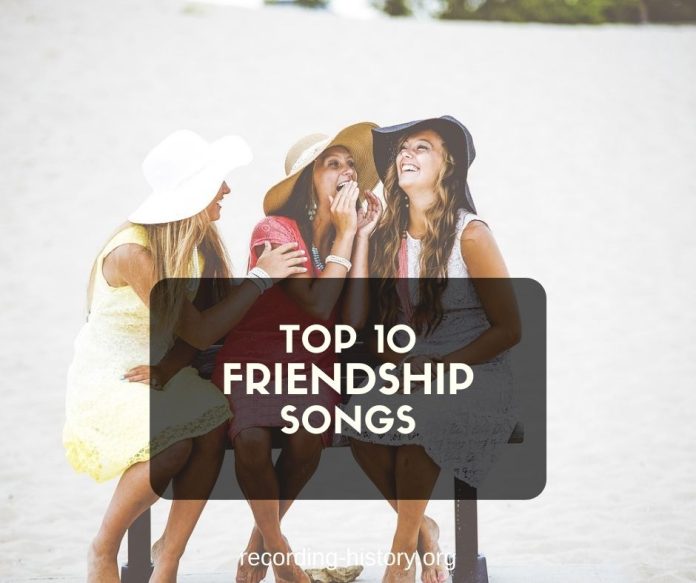 When partying with your friends or just hanging out with them, one thing that we all do is play some tunes be it for karaoke or just enjoying the songs themselves, what better way to enjoy each other's company than tunes about friendship? Let's look at the top 10 songs about friendship.
#10. True Friend By Miley Cyrus
This song goes way back to Miley Cyrus' Hannah Montana days which is loved by many adults and children alike, listening to this jam can throw your arms around your friends and sing along.
#9. You're My Best Friend By Queen
With Freddie Mercury's otherworldly vocals and Brian May's astonishing guitar skills, you and your friends will dance along to the song that's a fine example of timeless ode to friendship.
#8. Friends By Meghan Trainor
This song depicts all the ideal traits a loyal friend should have and will accept and love you throughout the hardships and mistakes you'll make. Making this song the perfect jam for friends who are going through a tough situation.
#7. Get A Little Help From Friends By The Beatles
Props for John Lennon and Paul McCartney for creating a song that friends can easily sing along with.
#6. We're Going to Be Friends By The White Stripes
This poignant song with soft-spoken lyrics along with its fantastic background music makes this perfect for friends to reminisce their memories with.
#5. Lean on Me By Bill Withers
Heart-felt song to remember hardships overcome with friends.
#4. True Colors By Cyndi Lauper
This song gave motivation to those who're feeling down and trapped, perfect to jam along with your friends who're down in the dumps.
#3. Friends Who Are In Low Places By Garth Brooks
An old classic to sing along with friends, and it's one of the most Karaoke performed songs of all time!
#2. You've Got a Friend By James Taylor and Carole King
Perfect songs to jam along with your friends depicting that you got each other's back no matter what.
#1. You Got a Friend In Me By Randy Newman
One of the most iconic songs of all time, written by the legend Randy Newman himself. This is the song to sing along with your friends, both children and adults alike. Popularized by Disney/Pixar's animated film "Toy Story." Not only this song brings back fun childhood memories, but it also reminds us we all got a friend no matter how hard things get.