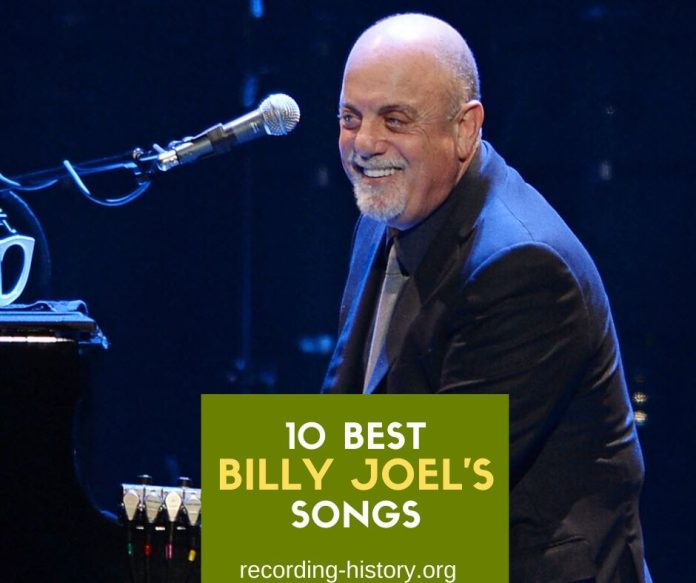 The talented singer-songwriter, composer AND pianist, Billy Joel. 
A list of the top 10 songs which have been picked specifically for you, designed to have you going through a wave of emotions.
1. New York State of Mind (1985)
Nothing like a soulful voice, real live instruments and a perfectly composed piece. 
Here's a link to the performance:
2. The Stranger
It's a song that will have you dancing but the lyrics will have you going 'oh okay'. 
Here's a link to the performance:
3. All About Soul 
If the internet was as big as it is today in the 90s, this song would have hit the internet. 
Here's a link to his recent performance of it:
4. Hey Girl
Originally a Freddie Scott song, 'Hey Girl', Billy Joel revived the song by inviting musician Everette Harp to play the saxophone on the song. 
Here's a link:
5. To Make You Feel My Love
Had it not been for YouTube, a lot of us would have only known of Adele's version. As great as she is, nothing beats a Billy Joel song. 
Depending on which mood you're in, the lyrics still hit the same. 
Here's a link to the original:
6. Just The Way You Are
Here's a link to the 1977 performance:
7. It's Still Rock and Roll to Me
Here's a link to the music video:
8. You're Only Human (Second Wind)
Not all bad days have to end bad, this song proves it so. Filled with positive words, self-love and comforting lyrics, this song could turn that rainy day into a sunny one. 
Here's a link to a very danger filled video (check out the balancing techniques):
9. Movin' Out (Anthony's Song)
With the melody sampled many times over in today's pop culture, this performance version of the song just showcases how talented Billy Joel is. 
Here's a link to the winning song of the list:
9. Only The Good Die Young
This song literally fought for its freedom through its composure, vocals and lyrics. After years of accumulating fans for this song, radio stations were faced with nothing but protests for not airing this song. 
This link will make you feel like you were born in the wrong era if you're also a millennial reading this: