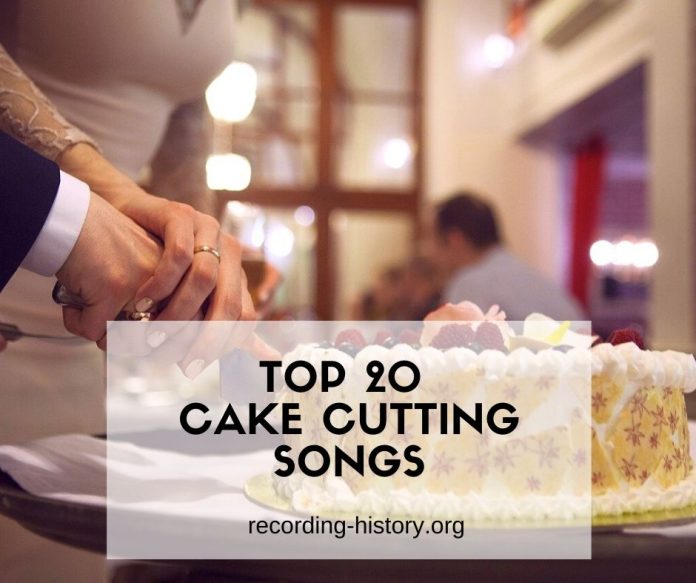 One of the highlights of every wedding would be the cake cutting. There is a reason why wedding cakes should be two layers minimum and more and why it is the centerpiece in a wedding. Since cake cutting symbolizes sharing and partnership in marriages, there should be songs to accentuate that and this is what this list is for.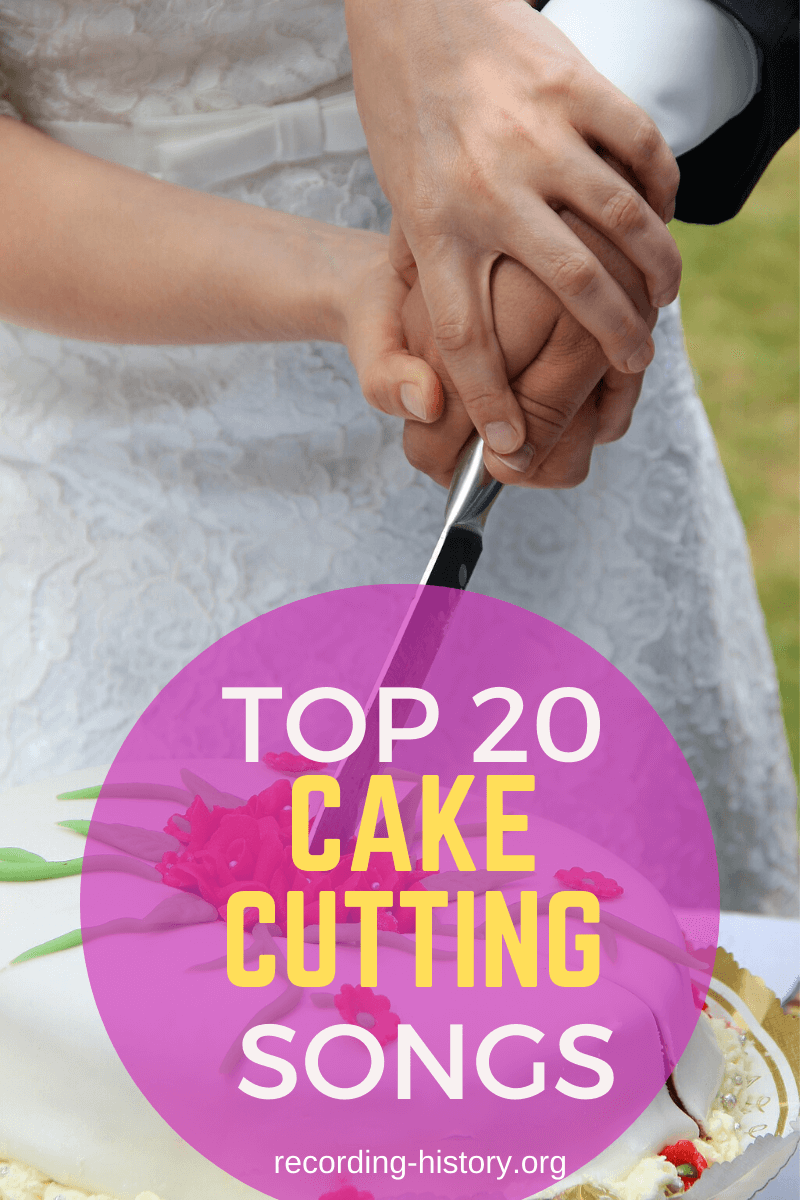 Top 20 Cake Cutting Songs
Cake cutting is a special part of the wedding reception. If you are looking for that perfect, rogue and memorable addition to your wedding playlist, this top 20 cake cutting songs might help. 
1. Everything (Michael Buble)
With that blues and jazz voice in the background, this song shall really steal hearts. The lines, in these crazy life, in these crazy times, it's you, it's you, you're everything, would make the cake cutting all the more heart melting. 
2. Cake by the ocean (DNCE)
This is does not only allude to literally cake or just another groovy song for Joe Jonas' experimental band but also a great upbeat cutting cake song. Guests will surely dig this 2015 pop rock song. 
3. Sugar Sugar (The Archies)
Playful and sweet, this 1970 pop song will put in the classics, the groove, the fun and the romance in one cake cutting moment. And it does fit perfectly as it points out to that lustful cake centerpiece. 
4. Love on top (Beyonce)
Queen B does not only make the cake cutting vibrant with this 2011 R&B hit song but also groovy as the newlyweds and their guests dance around the cake cutting. 
5. Sugar (Maroon 5)
This is like the ultimate wedding reception song not only for the fact that it is the first song ever released that really gate-crashed some actual weddings and wedding receptions in LA for its music video led by of course, Adam Levine. From cake cutting to recessional to party dance, this song will do the beat. 
6. Honey Bee (Blake Shelton)
With Blakey's heavy country accent, this 2011 song under the Red River Blue album will make any cake cutting an event to swoon over. It tells us everything what a man would do for his honey bee. Sweet as cake, we must say. 
7. Silly love songs (Paul McCartney)
This is one of those groovy songs that are actually sweet love songs. The lyrics itself are already perfect for weddings, especially for cake cutting as it makes us believe in love again. It was released in 1984 after Paul separated from The Beatles. 
8. Sweet pea (Amos Lee)
This contemporary soul has the sweetest lines that are perfect for cake cutting on weddings. Released in 2006 under the album Supply and Demand, it sings, sweet pea, apple of my eye, don't know when and don't know why, but you're the only reason I'm coming home. 
9. Today was a fairy tale (Taylor Swift)
This has one of the purest lyrics ever written just basking in the moment and realizing how everything that happened in one day would feel like a fairy tale. Capping off a wedding with the cake cutting with this 2010 country pop song would be magic. 
10. I got you babe (Sonny and Cher)
This 1965 song under the album Look At Us is probably one of the reasons why Sonny & Cher will always be the best real love partners duo of all time. But other than that, the lyrics are really endearing and is perfect for a wedding playlist especially for cake cutting. 
11. Crazy lucky (Better Than Ezra)
Finding the one to settle with is already a miracle, a leap of faith and that one big chance so imagine if all of these are expressed in an alternative rock song, during your cake cutting as newlyweds at the very least and what romantic magic that would be. 
12. You are the best thing (Ray Lamontagne)
With the lines, you are the best thing that has ever happened to me, this song is already a certified wedding song. This 2008 indie-soul/jazz song is surely the best thing for your cake cutting. 
13. Better together (Jack Johnson)
This award winning 2005 indie-folk rock song under the album In Between Dreams will put a notch high on your cake cutting. It is intimate, has honest lyrics and is just easy-listening so you could really feel each word as you cut your cake on your wedding. 
14. Love is easy (McFly)
If you finally found the one which will prove to you that love is easy, take her home and spend your wedding cake cutting with this person. This is the vibe that you would get from this 2012 pop song from this British band. 
15. I choose you (Sara Bareilles)
This 2013 pop song from the album The Blessed Unrest is an upbeat expression of fighting for a love that you chose because of the person you have chosen. It is feel good, sweet and simple at best and really personal it just makes you cry. 
16. Thinking out loud (Ed Sheeran)
With the lines, we found love right where we are and loving you until we're 70 shall keep you on the love high especially during your cake cutting. It is a popular song that is relatable and is another proof why Ed will always go down as one of the best artists the world has ever known. 
17. You make loving fun (Fleetwood Mac)
Originally recorded in 1976, this 2012 Brit Award winner is about love as the greatest miracle that makes us believe in the ways of magic. It is a bit upbeat but the lyrics will go straight to the heart so play it on your cake cutting!
18. Something just like this (Coldplay and The Chainsmokers)
This 2017 collaboration song did not only smash the charts but also swept off our hearts. Just wanting the person you love and the simple gestures he/she does in an upbeat, pop song, played on your cake cutting on your wedding will just be purely magic. 
19. Sweet thing (Keith Urban)
This modern country hit is one of those love songs that will really leave a sweet note on the cake cutting. It is cheerful, it is rustic and it was voted in 2017 as one of the best wedding songs for country weddings. 
20. Brand new (Ben Rector)
Feeling brand new is a state of emotion newlyweds feel a surge during their wedding day and it is more emphasized when they finally cut the cake that shall forever symbolize a life of sharing, compromise and true partnership. And yes you bet it, Ben in this 2012 song, will give you all the feel of that. 
Conclusion
Your cake cutting songs need not be that emotional. Making it personal as possible would make the cake cutting more romantic and more unforgettable. So there you have it, our take on the best cake cutting songs that should make it to your wedding playlist.