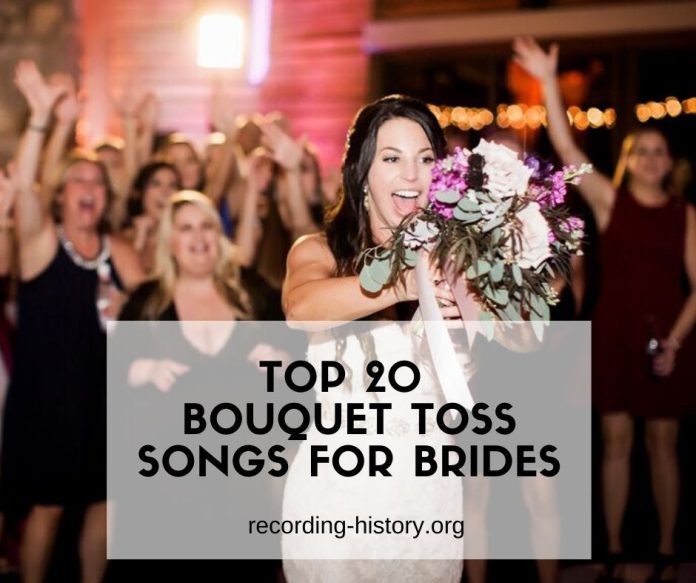 Wedding receptions are not just a time for family get together and sweet stuff. It is also an event of chances for single girl attendees, who are next in line to marry, already taken and planning to marry, just broken up and ready to mingle and those who are really, desperately looking. Being a fun phase in the reception, you should really make it a point to choose the best songs for bouquet toss for brides.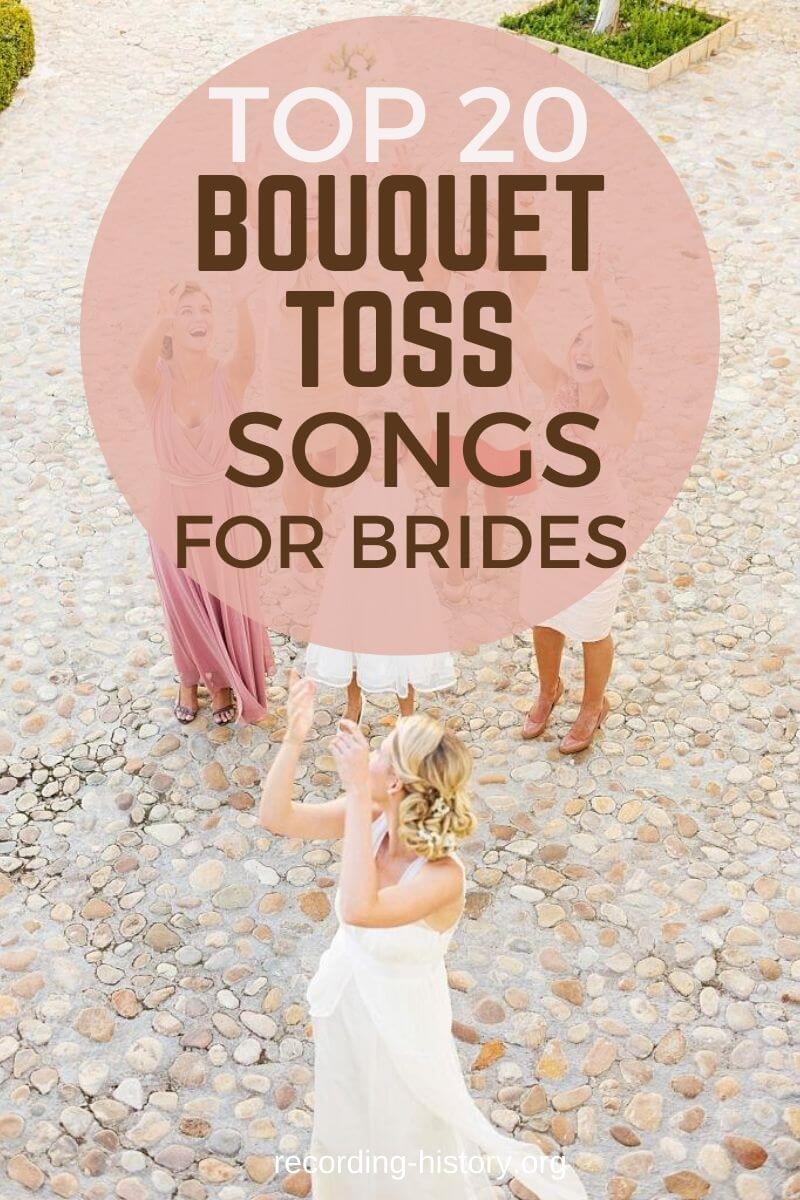 Top 20 Bouquet Toss Songs for Brides
Give it to your girlfriends and plan a reception you all would never forget about. Here is our list on the top 20 bouquet toss songs for brides. 
1. Single ladies (Beyonce)
What better song is there to gather all the single ladies up than this song by Queen B. Not only does it make the bouquet toss fun, it also enjoins the guys around to put a ring on it if you really like it. 
2. Girls just want to have fun (Cindy Lauper)
Indeed, fun is what we are all here for and this classic will make you feel just that. There is an upbeat remix for this song and we suggest that you go for that so that all girls will really have fun during the bouquet toss. 
3. Wishing and hoping (Dustry Springfield)
It may be a 1964 song but never underestimate the emotions it bring most especially if you want to get those lined up single girls into a state of wishing and hoping for the bride's bouquet to come to them. 
4. Only girl in the world (Rihanna)
Speaking of building up confidence among your girl attendees, this song will do just that. With the lines, I want to feel like I'm the only girl in the world, for you, hopes will spike and eyes will be on the prize. 
5. That's my girl (Fifth Harmony)
This 2016 single by this British girl group is a song of hope for girls who have been beaten up by challenges and still stand up to this day. Playing this song during your bouquet toss will not just be empowering but also a call to action to men to look at women as powerful beings. 
6. Wannabe (Spice Girls)
Setting the bar on what you want your lover to be is the theme of this song aside from it being the ultimate friendship party song for your girlfriends. With this on cue while you toss your bouquet, you will surely elevate the hype with all the girls out there. 
7. Man, I feel like a woman (Shania Twain)
This is for the girls unleashing their never before seen beauty in make-up, dress and heels. Since it is an event of chances, all eyes will be on the girls whose transformation that day is surreal. Celebrating beauty all over is the theme of this song and that's why it is on this list. 
8. Call me maybe (Carly Rae Jepsen)
This song is a song of taking a chance and just being confident in finding love. Your girls need that optimism as they focus on the prize that the bouquet you will be tossing symbolizes. So build up that ray of positivity and confidence with this song. 
9. Pretty girl rock (Keri Hilson)
This 2010 R&B rock tells the message that she is ready for some love and affection but is not afraid to retaliate if you ever hurt her or play with her. So if you know that your girls may be looking for love but are wise enough to never settle for less, this is the song that you should play on your bouquet toss. 
10. Can't hurry love (The Supremes)
This funky pop classic will definitely set the mood for you bouquet tossing. With the lines, you can't hurry love, you just have to wait, nothing comes easy, it's a game of give and take, you will surely make the emotional buildup among your girls rise to the peak. And that will make everything memorable.
11. Clumsy (Fergie)
This is just a laid-back, feel-good, pop song that will really build the romantic yet festive mood of the event. It is full of wanting love and that is the kind of feeling that you want your girls to feel as they wait for you to toss the bride's bouquet. 
12. Haven't met you yet (Michael Buble)
This is a song of hope for those who are in the bouquet tossing hoping to find the love they are looking for. Building on that hope will make the toss more fun because the girls will sure take on anyone just to get that bouquet. 
13. Hollaback girl (Gwen Stefani)
This is one of the best party dance and group game songs from Gwen and it will make any party get going. It is perfect for bouquet toss as it calls on girls to take up space and be who they want to be. 
14. Applause (Lady Gaga)
This 2013 pop disco song is all you need to get the bouquet toss turned into a dance trance. Spicing it up a bit with this very festive song will make the bouquet toss a party for everyone. 
15. California girls (Katy Perry)
This song entails a riot fun party and this is what you aspire for during bouquet toss. Bring in that California fun with Katy's provoking lines and party vibe. 
16. Hips don't lie (Shakira)
If you want to put in some twist in bouquet toss and start it with some groovy, sultry beat that will everybody feel like dancing, this is the song that will do that. Dancing around the bride while all wait for the bouquet is one for the books. 
17. Stand by you (Rachel Platten)
This song does not only celebrate solid female friendships but also talks about the phases of life you got through together. So this song is kind of nice to play on a bouquet toss because it celebrates women and looking at the women in your life as a bride beaming with happiness and anticipation is kind of sweet too.
18. Don't cha (Pussycat Dolls)
This will not only make you dance and party, the beat also builds up confidence from all the girls around as they line up for that bouquet while the men watch and wait on who gets it. Actually getting it with the lines, don't you wish your girlfriend was hot like me, just gives in a little spice to the bouquet toss. 
19. This one's for the girls (Martina McBride)
This 2003 country pop song is a tribute to all resilient women who have stumbled and stood up, were hurt and broken but still here. No matter what the single girls in line for the bouquet toss is hopeful for, this song will make the bouquet toss not just a symbol of romance but also a symbol of hope. 
20. Girls like you (Maroon 5 ft. Cardi B)
This song of women empowerment from Adam Levine featuring very empowered Cardi B. will mix hoping for romance and confidence in one bouquet toss. Having fun in the toss and grooving in with the lines, I need a girl like you while the men watch is all the right confidence you need. 
Conclusion
Bouquet tosses by brides should be fun and memorable. Make it a point that this part of the program is upbeat, groovy and will just set the mood for a fun party time.