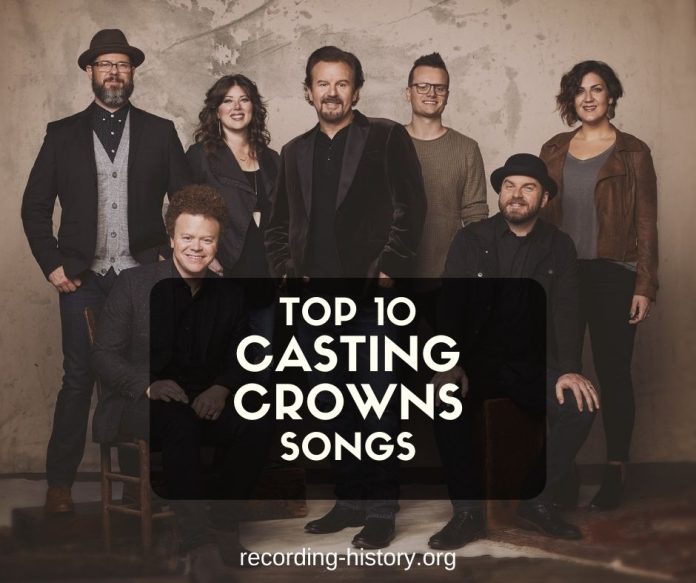 Casting Crowns is a well-known Christian band that is driven by Pastor Mark Hall. Imprint is as yet dynamic in his congregation as Youth minister and the message behind the tunes (for the most part composed by Mark) is the manner by which enthusiastic we can be about things that don't make a difference and how uninvolved we are about the things that do make a difference.
#10. Who Am I
This melody was recorded and discharged on Casting Crown's absolute first collection "Casting Crowns".
#2. East to West
There is a Scripture in this melody. An incredible token of how large the Father's affection is for us. This is an extraordinary melody on which to ruminate.

#3. Glorious Day (Living He Loved Me)
This is an incredible melody for Easter or lasting through the year to add to your commendation and love set.
#4. I Know You're There
It is an astonishing declaration of somebody so enamored with God – despite the fact that He isn't seen.
#5. Jesus Friend of Sinners
This melody is right on the money with respect to the message that such a significant number of Christians give today.

#6. Life Song
This is an indicting tune. What is your life melody saying about you? Is the Lord the most significant thing to you? These are the issues brought up in the tune.
#7. Praise You in the Storm
Next time you are experiencing a peril, tune in to this tune. You will be so bustling adulating the Lord you will have no opportunity to harp on life's issues.
#8. Somewhere in the Middle
The synchronization in the middle is fantabulous. advises you that at whatever point or any place, Christ will be there for you.
#9. To Know You
Do you ever sense that each time you read your Bible you become acquainted with Jesus only somewhat more? Well this is the thing that the tune is about.
#10. Voice of Truth
This tune is an incredible update that we have a decision. What's more, having faith in that decision is the thing that matters the most, to let your affection for Christ known.