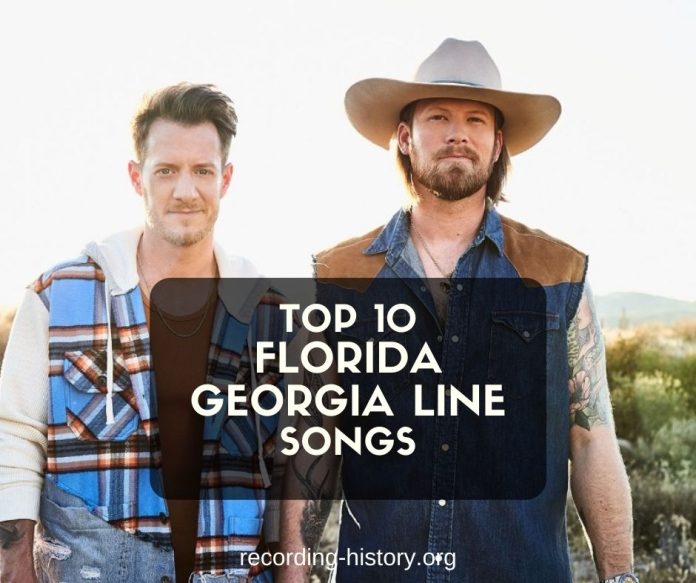 Florida Georgia Line tunes have gained notoriety for hooky songs, a vibe decent vibe and the intermittent scramble of sentiment.
The couple ventured into the spotlight in 2012 with their first single from their presentation collection Here's to the Good Times and soared to popularity practically medium-term.
#1. "This Is How We Roll"
The Florida Georgia line got significantly more value for their money out of their presentation collection when they discharged a special version titled Here's to the Good Times … This Is How We Roll in November 2013.
#2. "Confession"
"Confession" is a tricky hit from Anything Goes. The melody was their last discharge from the collection. A quick paced verse rides along a moderate, enthusiastic course of action before the huge Joey Moi melody.
#3. "Colorado"
It's not satisfactory if "Colorado" will turn into a radio single, yet fans adored it upon the whole of the melody in 2018. The pot-accommodating, cool gathering melody commends an increasingly loosened up way of life.
#4. "Dirt"
In spite of the fact that it takes somewhat of an abandon the style we have generally expected from the folks, the nostalgic song weaves an account of family, the progression of time and what's extremely significant throughout everyday life

#5. "Sun Daze"
This platinum outline topper carried a great deal of grins to the essences of individuals who attempted to be FGL haters. It's only a brilliant pop-accommodating jam.
#6. "May We All"
Florida Georgia Line tapped Tim McGraw to chime in on "May We All," and their aggregate voices mix like bourbon and Coke on a melody that on paper appears to be more qualified for the veteran nation vocalist's inventory.
#5. "Cruise"
Its champion theme makes a vital passageway from the principal second, quickly snaring the audience in for the long stretch.
#4. "Meant to Be"
"Meant to Be" isn't only the greatest business nation hit of 2018, it's one of the greatest of the 2000s.
#3. "H.O.L.Y"
More than some other melody from Florida Georgia Line, "H.O.L.Y." changed lives. It's an incredible love tune that has become a wedding tune for some couples.
#2. "Small Town"
Their skill for clever lyricism meets their national pride, making for an enjoyable brew raising tune regardless of whether you're not from an unassuming community.
#1. "Stay"
Maker Joey Moi wrote this enthusiastic tune with rock band Blackstone Cherry, and the pair took the twirly door and went for it. The video included Dallas star Josh Henderson in the number one spot job.