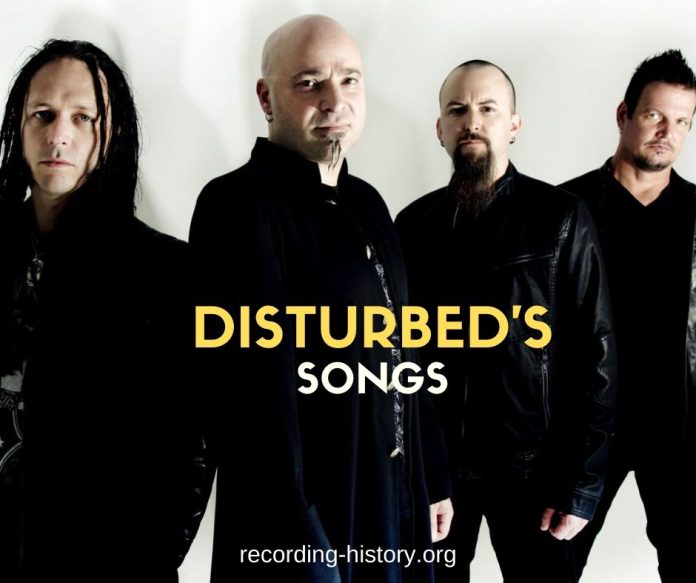 Disturbed is a heavy metal band from Chicago. They were formed in '94. They are known for amazing hits like "Down With The Sickness" and "Stupify" and also for their work in charity. This hardcore metal bad has a heart of gold under all the heavy screams and mindblowing tones.
#10.
Warrior
If you are feeling down. If you have something, you need done and feel like you have no power left. This is the song to invoke your inner strength to achieve what It is you want to achieve.
#9. Liberate
This song is talking about having an open mind. It speaks about liberating your head from hatred and different beliefs.
#8. Remember
"Remember" is a great song. As one of Draiman's favorites this song was released in 2002 for the "Believe" album.
#7. Land Of Confusion
This song is originally written and released by "Genesis." It peaked at number one on Mainstream Rock Charts and stayed there for a long time.
#6. Fire It Up
As you can all guess, "Fire It Up" is about marijuana, and It's creativity invoking effects on a person.
#5. Inside The Fire
Inside The Fire is about Draiman's girlfriend who committed suicide. Even though It is a very personal and sensitive subject, Draiman shows great courage by making It into a song, and he puts a little clip of him, in the beginning, talking about suicidal thoughts as a health issue.
#4. Ten Thousand Fists
This song is about taking a stand against evil. The show of power of the masses. Draiman says the song makes you feel the "unity, power, conviction."
#3. Voices
"Voices" is a song that is about a mental state. Which is "insanity." In the first times of Disturbed, Draiman would enter the stage with a muzzle and straitjacket.
#2. Stupify
"Stupify" was released as a single from the album The Sickness" in 2000. It was also used in various movies.This song has been rocking us for a long, long time.
#1. Down With The Sickness
An essential Disturbed song. When you say Disturbed; This is the song that comes to mind. Starting with the trademark scream of David Draiman followed by the Dan Donegan's throttle-like riffs accompanied by the steady, strong drumming and strumming of John Moyer and Mike Wenegren, this song is just epic.