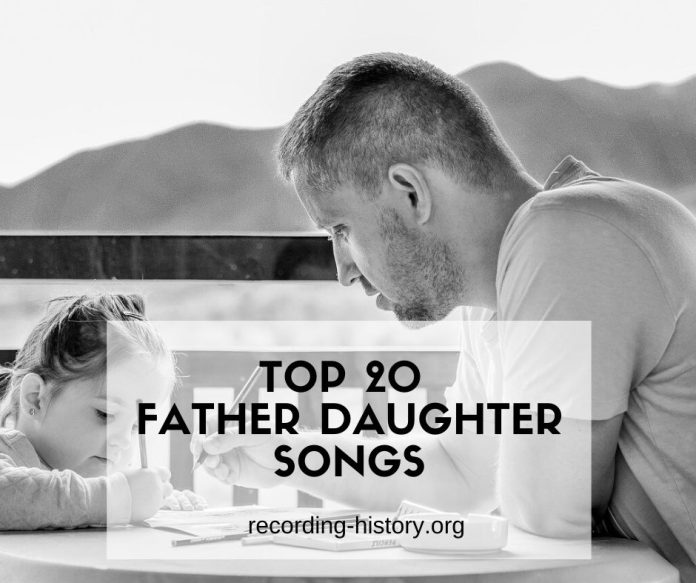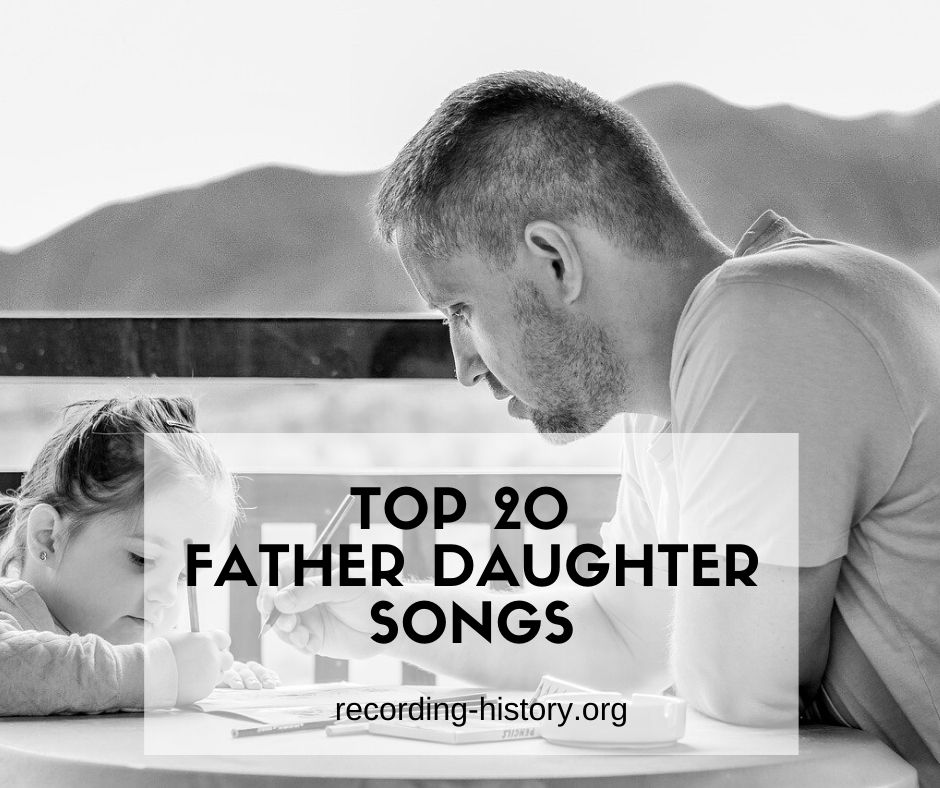 There is a special, memorable tug in the heart when we see fathers swooning over their daughters. It is a wondrous sight and inexplicable feeling that anyone would just melt into an equally memorable father daughter song.
There is an endless list to this special bond but we are sure that this list will also be a keeper for father daughter songs.
Top 20 Father Daughter Songs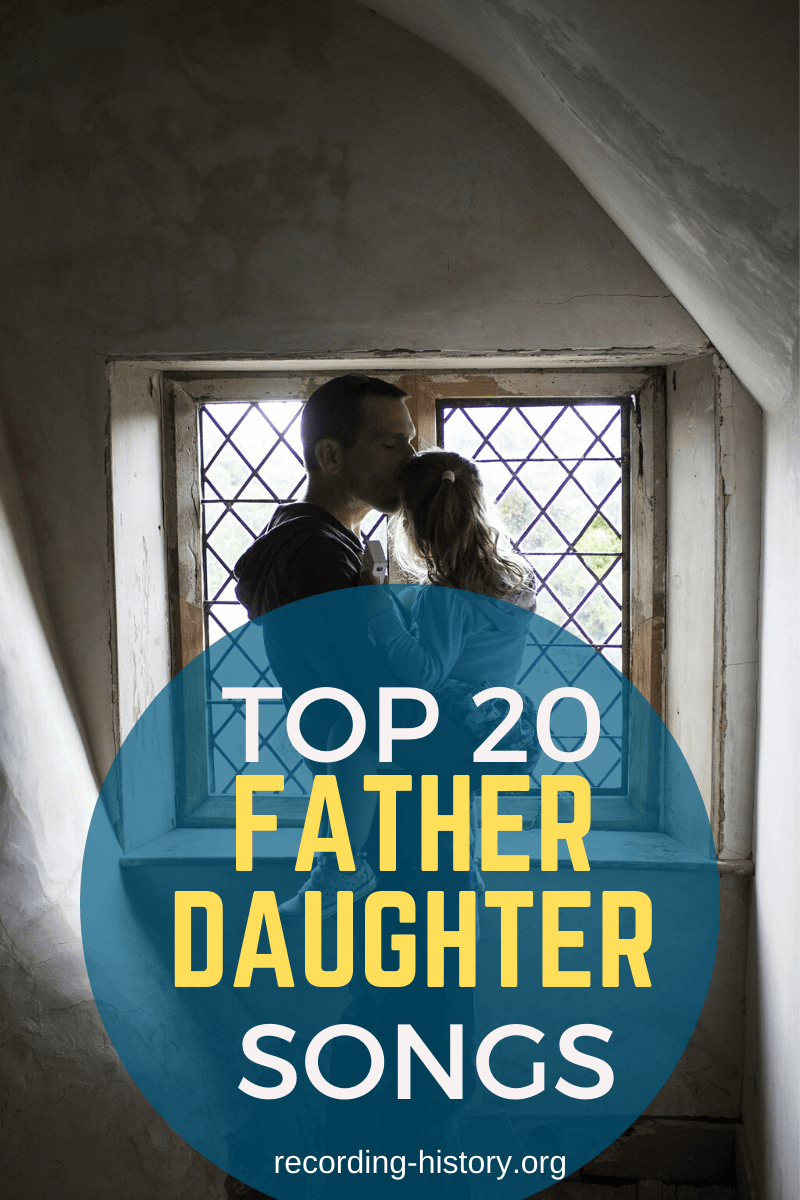 Be it weddings, birthdays, Father's Day or any day dedication to your dads, here are the top 20 father daughter songs that are hard to forget. 
1. Butterfly kisses (Bob Carlisle)
This song reminds us how life-changing fatherhood is and how daughters are considered as angels sent from heaven. It was released in 1995 and won a Grammy that year for Best Country Song. 
2. Father and daughter (Paul Simon)
This 2002 pop song is a touching ode to a daughter from a father who promises to always watch her shine, watch her grow and will always paint her the sign that will always remind her that he loves her deeply. It was performed in the movie The Wild Thornberrys that got its nomination for an Academy Award for Best Original Song. 
3. My little girl (Tim McGraw)
Get ready for a tearful moment because this 2006 Critics Choice nominee for Best Song will give you just that. It has so much love in it from the perspective of a father who confesses how much he was changed by his daughter's birth and how she had wrapped him around her finger since that day until forever. 
4. I loved her first (Heartland)
From the first line to the last, this song is one of the best father anthems for the wedding of their daughters. With the lines, I loved her first, I held her first, a part of me will always be hers…the love of a father runs deep, you are not human if you don't cry. 
5. It won't be like this for long (Darius Rucker)
This is like a narrative of a first time father weaving through the joys and challenges of taking care of his daughter, completely dependent on him at first and then learns to walk, talk and get through life. It was released in 2008 under the country album Learn to Live. 
6. Always be your baby (Natalie Grant)
This 2003 song under the album Deeper Life is a song of gratitude from a daughter to a father telling him that she'll always be his baby no matter how the years fly by because the way he loved her made her into who she is now. 
7. Stealing Cinderella (Chuck Wicks)
It is a nostalgic country song for fathers whose daughters will get married soon. It transitions from his little girl playing Cinderella and riding her first bike and now a man comes along to steal her. It is also endearing because the father says that if he hurts her, he will steal her back from him. 
8. Daughters (John Mayer)
This 2003 song under the album Heavier Things is an advice from a man in love with a broken woman to fathers to be good to their daughters because they make or break how daughters would love someday. 
9. There goes my life (Kenny Chesney)
This 2004 country song from the album When the Sun Goes Down tells the story of a young father who was just getting his life together, just a kid raising one. But as time went by, in between struggles and sacrifice, he learns how much a father could love and now, she is getting married, and there goes his life which is his daughter. 
10. Daddy dance with me (Krystal Keith)
This is another song of gratitude from a daughter to her father thanking him of his tender yet tough love because it built her as a strong, independent, successful woman who knows how to protect and love herself because he taught her to. But even then, she says that she'll always need his love and that she is her baby girl for life. 
11. Butterfly fly away (Miley Cyrus)
Sung by Miley to Billy Ray on Hannah Montana The Movie released in 2009, this song relishes the bond between a father and daughter and how she has always watched him do everything from making a living to making a home and preparing her for this day when she must leave and chase her dreams and fly away. 
12. When you need me (Bruce Springsteen)
This 1998 rock ballad under the album Tracks is cheesy at best but will leave you in awe because it is an anthem for fathers promising that they will always be there, never meddling, just watching and that all you have to do is call because you have given their lives its entire meaning. 
13. I'll be your man (Ac Brown Band)
This beautiful 2015 country soul song under the album Jekyll + Hyde is a tearjerker from beginning to end. It starts with the lines, you're gonna make the finest momma someday, some man will take you away but until then, I'll be your man and honestly, these just dig your soul.  
14. Walk with you (Edwin McCain)
This is one of the most beautiful giving away songs of a father to a daughter who is getting married. It was released in 2009 under the album with the same title. Its best lines are, I'll take this slow sweet walk with you, you'll let go of my hand to say I do; He will discover how blessed a life can be, I know because all those years ago, someone handed you to me."
15. Daddy's little girl (Michael Buble)
This 2002 ballad song is a father to daughter song telling her how she is his rainbow and pot of gold, touched by the holy and beautiful light, a hand that as a father shall he forever hold. And in between he sings, no matter what happens, she is daddy's little girl. 
16. Forever young (Rhiannon Giddens and Iron Wine)
This song was popularized by Rod Stewart in the 80s but this version shall make you cry. It was aired in the NBC series Parenthood in 2015 but its neo-folk touch will surely take you back to those nights when your father is giving you pieces of advice to get through life. 
17. How you've grown (10,000 Maniacs)
This is an interesting song from an estranged father to his daughter telling her some pointers on how to survive life but tells her in between that now that she's older, he freezes her in his mind as the child she was, because that was all the memory that he has of her. It was released in 1992 under the album Our Time in Eden. 
18. Daughter (London Wainwright)
This 2007 folksy  father daughter song is a feel-good one describing how daughters take every piece of their father's heart, making them the bosses they cannot say no to and how fathers shall forever love them deeply, unchangingly since the day they were born. 
19. Daddy's hands (Holly Dunn)
In this 1991 Grammy nominated Best Country Song, a daughter describes that there is always love in daddy's hands; soft and kind for crying, hard as steel when she does something wrong and gentle when she finally understands. 
20. Right by you (John Legend)
This 2016 song is also called For Luna because it was written two weeks after John became a first time father. It is a self-reflection and a challenge at the same time on what person will Luna be depending on how he raise him and the kind of world she has to live in but assures her that through it all, he will be there, crying with her, laughing with her, loving and fighting causes with her. 
Conclusion
Fathers are special men and daughters are princesses that they shall forever cherish. When you feel like etching this bond in a memory, there are always father daughter songs that you could play.