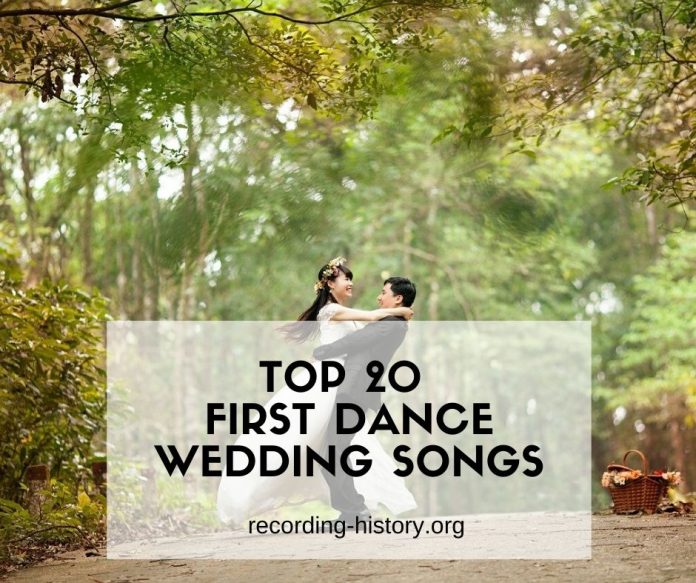 One of the most awaited phases of a wedding is the first dance of the newlyweds. It symbolizes a new life and the celebration of looking forward to a beautiful partnership witnessed by the most important people in the lives of the bride and the groom.
First dance wedding songs need not be slow and most importantly, it should be chosen by the bride and groom themselves and the choice starts with finding the song with lyrics that speaks to them at a personal level. 
Top 20 First Dance Weddings Songs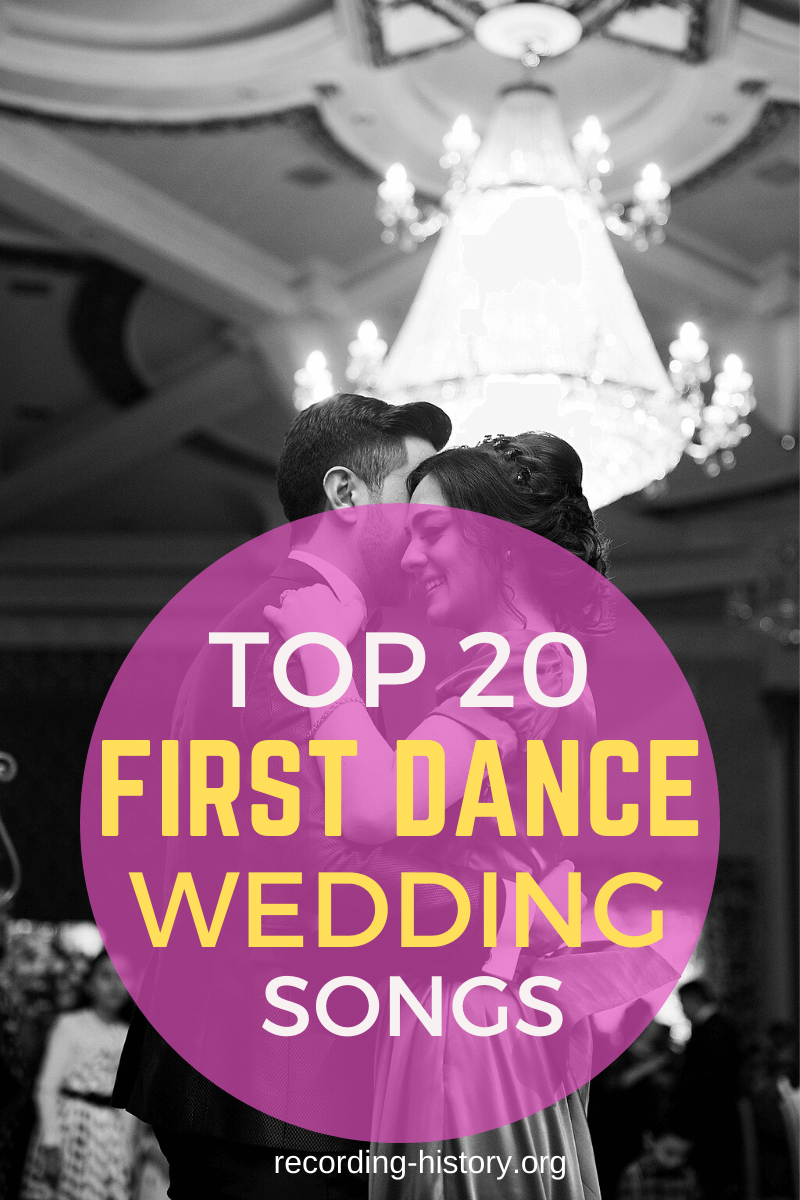 This list ranges from classic to contemporary, upbeat and indie. If you are looking for some song choices for your first dance weddings, you can always start with this list. 
1. I'm gonna make you my wife
This 1977 song by The Whispers is a perfect first dance song because it is a song of promises and devotion. With its ascending tempo and sultry saxophone at the background, it will make the first dance all the more magical. 
2. Better together
If you are a fan of a unique wedding playlist that is very personal, this 2005 acoustic song by Jack Johnson is a huge nod in the list. It was under his album In Between Dreams and it won the World Music Award for World's Best Song during its release year. 
3. Spend my life with you
Performed by two R&B soul artists Tamia and Eric Benet, this song will remind us why marriage is such a blissful moment especially if it was a struggle to reach that moment in your lives. It was released in 1998 under the album 7. 
4. We will dance
It is clustered under gospel songs but it is a perfect first dance wedding. With lines like we've watched the seasons come and go, we'll see them come and go again, it blends well with the new life of the newlyweds. It was performed by Steven Curtis Chapman in 2003 under the album All About Love. 
5. Latch (Sam Smith)
The original version is a bit upbeat so we recommend that you play the soul version if you ever consider this for your wedding. Latching onto you like the song says give a sense of forever and it is what the newlyweds need to feel in that moment of the first dance. 
6. Crush
It is unexplainable but with just simple words and the sultry rock genre of Dave Matthews Band just give the right feels to just fall in love with a moment. It was released in 1998 under the album Before These Crowded Streets and won a couple of Grammys that year. 
7. There will be time
Mumford and Sons is known for its indie-folk genre. With the lines, I live to love and adore you, they put us again in a romantic trance of knowing that you have made the right choice on who to love. It was released in 2016 under the album with the same title. 
8. Come rain or come shine
This 1959 classic from Ray Charles do not only give the perfect tempo for a first dance wedding song but also with its beautiful lyrics would surely captivate those who shall witness the first dance. 
9. Lay your heart next to mine
It starts with it's good to see your smile at the end of a long hard day and nothing is more profound than that, as simple as it is, and that makes it a perfect and intimate first dance wedding song. It was released in 2002 under the album Waitin' on Joe by Steve Azar. 
10. Teenage dream
This one's a Katy Perry original but it has a slow, more emotional version which was performed by Darren Criss in one of the episodes of the American Musical TV series called Glee. It is a doting tribute to someone you truly love which is also a good first dance wedding song. 
11. January wedding
It is not that mainstream as a song but it sure makes the heart flutter and the first dance more special as the lines I am thankful for your kind of loving fills the air. It was performed by the Avett Brothers, an alternative country duo, under their album I and Love and You. 
12. A face to call home
John Mayer, the crooner with the classic blues voice gives us another notch in the heart with this song. What better way is there to express your love for each other than to tell them they have the face that they could call home?  
13. That's when I knew
It is one of those slow songs of Alicia Keys that would take you back to that time when you first knew he/she was the one. That nostalgic effect is the reason why this song is in this list. It was released in 2012 under the album Girl on Fire. 
14. Falling like the stars
This 2019 song from James Arthur yet again proves why he became the breakout artist that he is. This song hits homerun as a first dance wedding song with the lines, I need you to know that we're falling so fast and I am not scared to say those words with you, I'm safe. 
15. Only wanna be with you
It is fun, youthful and sentimental all at the same time. It may not be the conventional slow dance but it sure is intimate and personal. It was released in 1994 by the rock group Hootie and the Blowfish under their album Cracked Rear View.
16. I am yours
This 2019 pop song from breakout star Andy Grammer will melt everyone's heart on your first dance as newlyweds with the lines, I am yours, now and always, wouldn't dream to be anything more. It is short and sweet but ultimately memorable. 
17. She's a got a way
Billy Joel is a classic because of the lines of his songs that go straight to the heart like this one. With that slow piano score, it speaks of pure adoration for the woman you love as it says, she's got a smile that heals me. It was released in 1971 under his album Cold Spring Harbor. 
18. Just the way you are
This is another timeless Billy Joel song that would make hearts swoon on your first dance as newlyweds. Not wanting anything but who you are now as people makes this song a hit. It was released in 1977 under the album The Stranger. 
19. Tenerife sea
Ed Sheeran with his record breaking 2014 album X comes with this song that shall mark a strong impression when played as your first dance wedding song. It comes with the lines, all that you are is all that I'll ever need and who would not melt with that? 
20. Grow old with you
There is no more go-to first dance wedding song or a song in a wedding playlist than this Adam Sandler song which became famous when he performed it in the 1998 film The Wedding Singer. It is short, at only two minutes, but it compresses a vow that shall hold still until you are both old and gray. 
Conclusion
First dance wedding songs shall always be remembered by the people who witnessed the wedding. That is the reason why it should be personal and well-thought of.