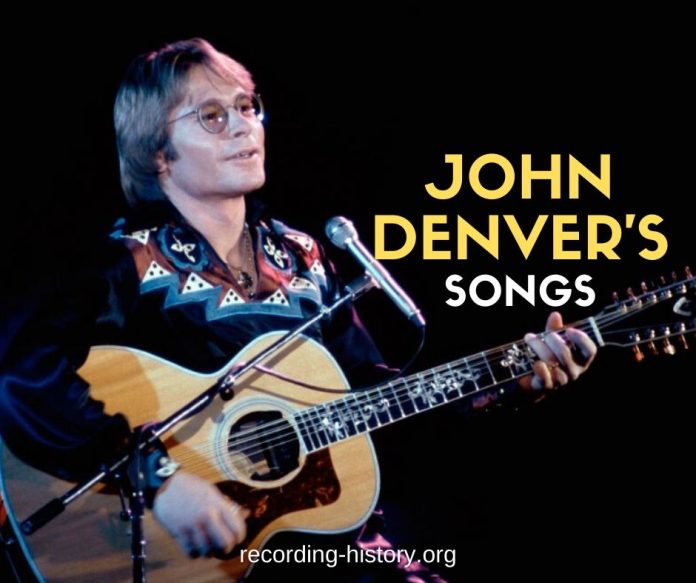 From Roswell, New Mexico comes Henry John Deutschendorf jr. Born in '43. His father was an Airforce pilot, and he was aspiring to be an architect until his first performance in Lubbock university, where he got so much good feedback he decided to go for it. Let's take a look at the top 10 songs of this heartwarming musician.
#10. I'm Sorry
This was number one on many charts like Pop, AC, and Country. One of the greatest achievements of Denver, released in '75.
#9. Some Days Are Diamonds
Produced by Larry Butler in '81. There is no other song to get through a rough patch. A great track loved by many around the world.
#8. Leaving On A Jet Plane
Renowned by the performances made by Peter, Paul, and Mary, It was originally written by Denver, and It was called "Babe, I Hate to Go."
#7. Annie's Song
From the album " Back Home Again," released in '74, Annie's Song is written by Denver for his wife, Annie Martell Denver, during an exciting ski experience.
#6. Rocky Mountain High
Written by both John Denver and Mike Taylor. This beautiful track that mirrors John's love of Colorado was released on '72. It was banned for a brief time due to promoting drug abuse.
#5. Thank God I'm a Country Boy
John Martin Sommers was a member of Denver's backup band. This song was written by John and released on '74 as a part of the album "Back Home Again."
#4. This Old Guitar
There is a guitar in this album. That is John's grandmother's guitar, made in 1910. She gave It to John when he was 12 years old. He held on to that instrument for a great part of his life. He says, "This Old Guitar" defines him.
#3. Sunshine On My Shoulders
This was the first song to climb the charts. It is one of the most influential hits of the '70s.
#2. Back Home Again
Back Home Again is, as you can guess, is a song about the warmth and safety of going home. This song is a masterpiece with It's cleverly crafted lyrics, which won him a Grammy.
#1. Take Me Home, Country Roads
This is the song that made people love the Country genre. Written by Danoff, Nivert, and Denver, this loveable piece of greatness was released in '71 and is still going strong.