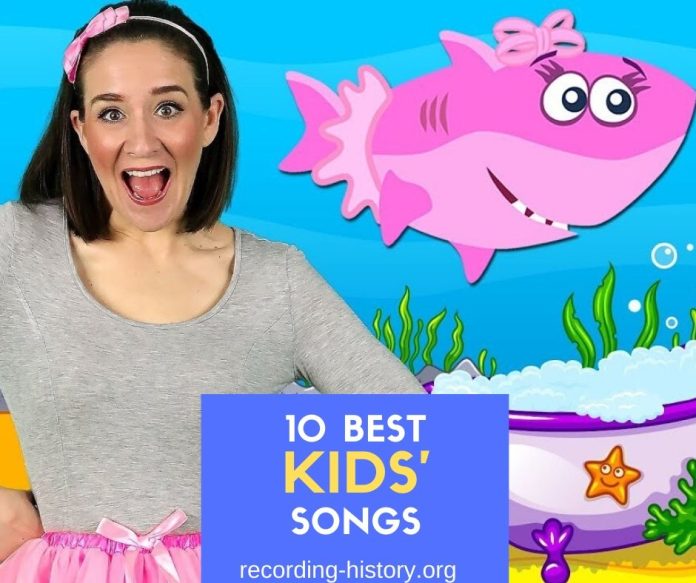 It's the holidays, unfortunately your kids aren't old enough to understand the beautifully diverse playlist you have ready on your music app, so nursery rhymes for the next few hours it is. Not all nursery rhymes keep your kids engaged however, some still manage to sneak some mischief into the day. 
Here's a list of a few kid's songs that have a foolproof technique of keeping your kids entertained.
1. One Two Buckle My Shoe
Here's a link to a counting song that will soon have your kids know how many fingers they've got:
2. Old Macdonald Had A Farm 
A classic, they do say old is gold, here's a link:
3. Johny Johny Yes Papa
A link to a very upbeat nursery rhyme:
4. Five Little Ducks
Educational, enjoyable and perfect for the preschool kid, here's a link to the YouTube video:
5. Finger Family
Here's a link to one of the most entertaining nursery rhymes:
6. Lazy Town – The Spooky Song
For the older kids, this song is great for an afterschool cool down, here's a link:
7. Frozen – Let It Go
As a parent, you will probably regret playing this song as not only is it catchy but it will be on repeat for a few weeks. 
Here's a link attached for a Sing-Along version of the song:
8. Auli'I Cravalho – How Far I'll Go 
Disney's Moana definitely had an effect on kids worldwide, released in different languages, this sing-along is not to be missed! 
Here's a link attached to the scene from the movie Moana:
9. Wheels on the Bus
Sung to you when you were young and now your kids are singing the same song, here's a link to one of the oldest nursery rhymes:
10. Baby Shark 
A winner amongst the adults and amongst the young, played in stores now, this song is not only catchy but the winner of the list. 
Here is a link attached for the perfect mood booster for a kid having a bad day: