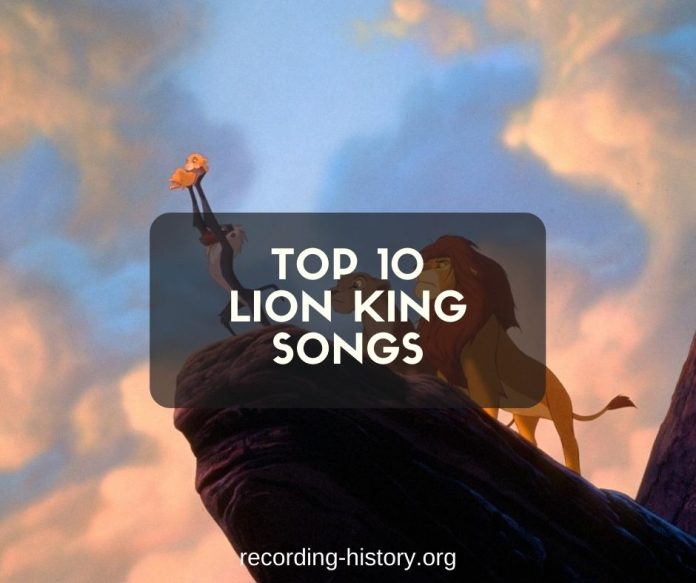 Don't we all know this fantastic animated movie from our childhood? All the great moments with ups and downs made our childhood so memorable. With the new remake recently, we thought, why don't we take a look at the top ten songs of this fantastic animation.
#10. Shadowland
This song is from the broadway musical of the lion king. A very nice piece of music.
#9. Mbube
This is the end credits sung by Lebo M. A very good rhythmic tune following the steps of Circle of Life.
#8. He Lives In You
This song was in Lion King 2, and It's yet again one of the great examples of African style music with smooth vocals.
#7. Be Prepared
One of my personal favorites. In the '94 movie, this song was more rhythmic and sung by Jeremy Irons. In the 2019 remake, It is sung by Chiwetel Ejiofor. I believe they both did a great job voicing this menacing lion. But in terms of musical production, I love the idea of having the bad guy song more rhythmic and fun rather than more menacing.
#6. Lion Sleeps Tonight
We all know this great tune from the band "The Tokens," originally released in 61. This song is perfect for a lion themed animation movie.
#5. Spirit
A great song by Beyoncé. That is actually all the information you need. Beyoncé voiced Nala on the 2019 Lion King movie, and of course, she got to sing songs, but this variation to "They Live in You" is just amazing.
#4. Can You Feel The Love Tonight
Well, this particular song can be related to puberty. It is romantic and full of hormones while Nala and Simba are courting each other after running to each other when they grow up.
#3. I Just Can't-Wait To Be King
If we were toddlers who knew that they were going to be king, I am pretty sure that we would act the same way. Because being king must be very fun in the eyes of the youth. Simba is singing this song with Nala and Zazu. Two little cubs are making fun of the king's advisor while running freely.
#2. Hakuna Matata
Hakuna Matata means No Worries. It's actually more like Carpé Diem. Sung by Simba, Timon, and Pumbaa, the comedic trio of the series is very educational as well as fun.
#1. Circle Of Life
What to say to this amazing song. The Circle of Life was just like a soundtrack of all the 90s kids. The sun is rising to the king's domain, with an African male vocal singing along. Then with back-vocal instruments enters the female vocal, which captures our hearts from the neck and captivates us to the screen like magic.