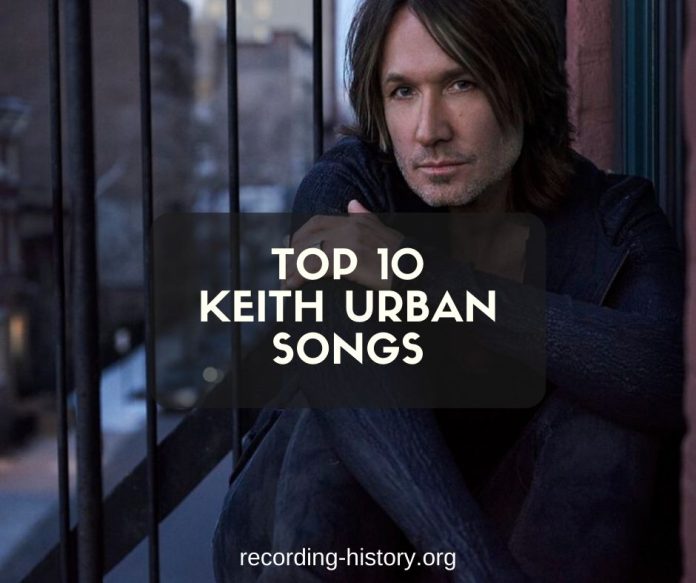 Besides being married to famous actress Nicole Kidman since 2006, New-Zealand, Australian Singer Urban, is also known for his excellent country music and coaching for The Voice Australia and being a judge in American Idol. Let's see his top 10 songs!
#10. Wasted Time
The time that Urban was working on this pop-R&B hit, he lost his father, and it won't be wrong to claim that this phase made him question the meaning of life.
#9. We Were Us ft. Miranda Lambert
The song is about two ex-lovers looking back to the past relationship that they lost.
#8. Parallel Line
The song has romantic-hot lyrics and a jazzy sound. There is a massive group of famous songwriters behind the song; it is not a coincidence that the song is so good!
#7. Long Hot Summer
The song was co-written by Urban, and Richard Marx and Urban mentioned that he liked writing this summer hit with him.
#6.  John Cougar, John Deere, John 3:16
The song has the '70s like vibe as a traditional country hit.
#5. Somewhere In My Car
This rhythmic song is about a breakup and missing the ex-lover, the singer wishes that she was somewhere in his car.
#4. Somebody Like You
As Keith Urban explained the meaning behind the song, the impression comes from the times that he tried to love himself as much as other people do. After he released the song, it became a quite popular country hit.
#3. Cop Car
The song reminds us of Bonnie and Clyde as it is about two lovers falling in love at the back of a Cop Car when they are arrested together.
#2. The Fighter ft. Carrie Underwood
This duet, Underwood, and Urban are singing in the voice of two lovers. Although they recorded each part separately, It won't be wrong to claim that they have good harmony.
#1. Blue Ain't Your Color
The song is written from the voice of a man who is making assumptions about a woman that he saw alone at a bar. He thinks that she is alone because her partner is not treating her right. It is an emotional song with hitting lyrics.