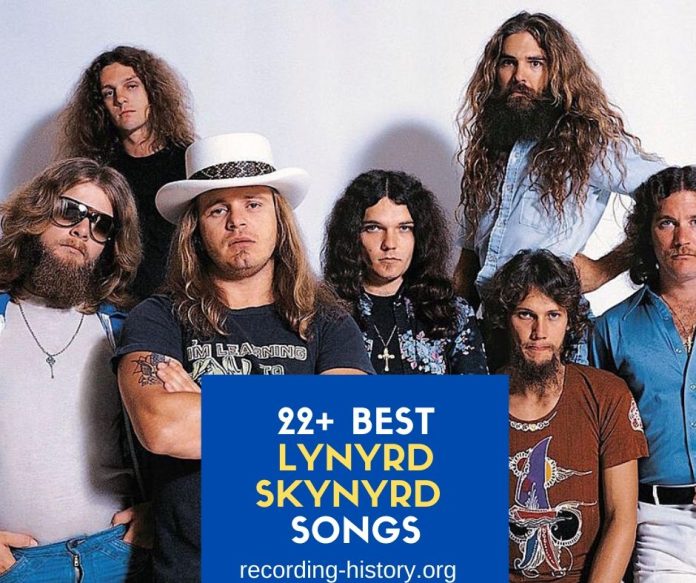 Lynyrd Skynyrd is an American band known for its specialization in Southern rock. The group was formed in Jacksonville, Florida, by five teenage friends who went to the same school. Their gym teacher Leonard Skinner led them to quit school in 1964 and later form the band because he demanded that they shave their hair before coming to school.
The founding members of the rock band were Ronnie Van Zant, Allen Collins, Larry Junstorm, Bob Burns, and Gary Rissington.
What does Lynyrd Skynyrd mean?
The name Lynyrd Skynyrd is derived from the band members' teacher Leonard Skinner. All the members of the band attended the same school in Jacksonville, Florida, and had a gym teacher Leonard Skinner.
According to them, their gym teacher was harsh and demanded that they cut their hair before coming to school. The actions of Skinner led them to quit school and form their rock band and named it after him.
However, their first band name was "My Backyard" and only settled for the current name in 1966.
However, they inverted some letters of the name to avoid a lawsuit from Skinner.
Who is the lead singer of Lynyrd Skynyrd now?
The current lead singer of Lynyrd Skynyrd is Johnny Van Zant. Van Zant has been the lead vocalist of the band since 1987.
What really happened to Lynyrd Skynyrd?
The band is still in operation. However, after the 1977 tragedy where some of the members of the group died, its morale has been observed to decrease.
Additional after the accident, the glory and likeability of the songs soon decreased. In this accident, Steve Gaines, Cassie Gaines, and Ronnie Van Zant all died in a plane crash on their flight from Greenville to Baton Rouge, Louisiana.
What is Lynyrd Skynyrd's most famous song?
The most popular song by Lynyrd Skynyrd is their 1973 track "Free bird." The song was written, produced, and performed in honor of Duane Allman, a victim of a car accident that took place in 1971.
"Free Bird" has become Lynyrd Skynyrd's signature song since its debut in 1973 and is performed in every one of their concerts.
Who wrote Lynyrd Skynyrd songs?
The three guitarists of the band Lynyrd Skynyrd play together in all their songs, which has become their trademark. However, Ronnie Van Zant is said to have written most of the band's songs.
Ronnie would carry the lyrics in his head as he walked into the studio.
What was Lynyrd Skynyrd's first song?
The band's first song was Simple Man released in 1973 in their first album "Pronounced 'Leh-'nérd 'Skin-'nérd." Like many of their songs on the album, the track gives several pieces of advice, principally asking the youth to listen to older people in society.
What is the best Lynyrd Skynyrd album?
The best Lynyrd Skynyrd album is "Pronounced 'Leh-'nérd 'Skin-'nérd." This was their debut album and was released in 1973 and features songs such as Simple Man.
This is the best album by the band because all the songs on the album have some form of implementable advice.
12 best Lynyrd Skynyrd songs
Below is a list of Lynyrd Skynyrd's 12 best songs:
#1. Sweet Home Alabama
#2. Free Bird
#3. Saturday Night Special
#4. Gimme Three Steps
#5. Double Trouble
#6. What's Your Name
#7. Gimme Back My Bullets
#8. I Ain't the One
#9. Whiskey Rock-a-Roller
#10. Simple Man
#11. Down South Jukin'
#12. You Got That Right
2012
Homegrown
Last Of A Dyin' Breed
Mississippi Blood
One Day at a Time
2009
Gifted Hands
God & Guns
Skynyrd Nation
Still Unbroken
Storm
2003
Red White and Blue (Love it or Leave)
1999
Tomorrow's Goodbye
Workin'
1997
1987
Four Walls Of Raiford
Mr. Banker
1978
1977
Ain't No Good Life
I Know A Little
I Never Dreamed
That Smell
What's Your Name
You Got That Right
1976
All I Can Do Is Write About It
Cry For The Bad Man
Gimme Back My Bullets
1975
Am I Losin'
Saturday Night Special
Whiskey Rock-A-Roller
1974
Workin' For MCA
The Ballad Of Curtis Loew
Sweet Home Alabama
Call Me The Breeze
Don't Ask Me No Questions
The Needle And The Spoon
1973
Free Bird
Gimme Three Steps
Poison Whiskey
Simple Man
Things Goin' On
Tuesday's Gone
Conclusion
Lynyrd Skynyrd was and still is an excellent rock band that popularized southern rock in the 19701. However, most of the band members have since died, with most of them dying in a plane crash on October 20, 1977. Some members have since joined, including Gaines' sister, who became a backup vocalist.