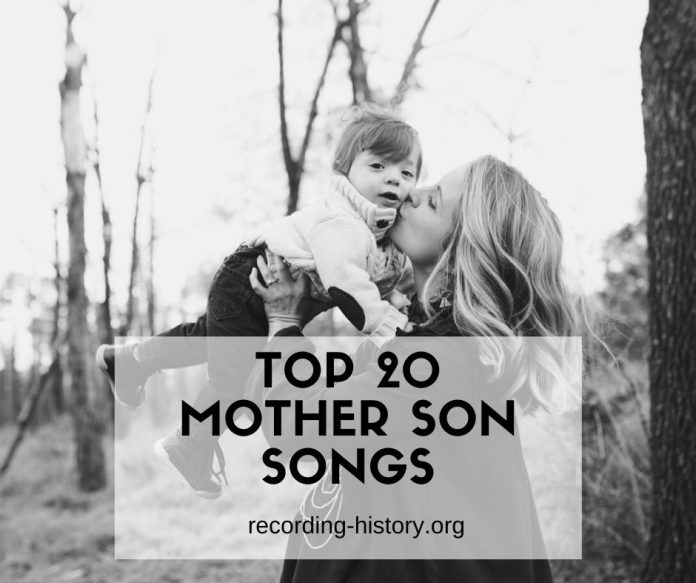 Mothers, sons and their close relationship would always get the negative vibe of being a mama's boy. But to tell you the truth, sons who are close to their mothers always give soft gestures that are endearing, proving that mothers and sons will always have that special bond. To prove it through songs, here are the top 20 mother son songs of all time for you to jam on forever.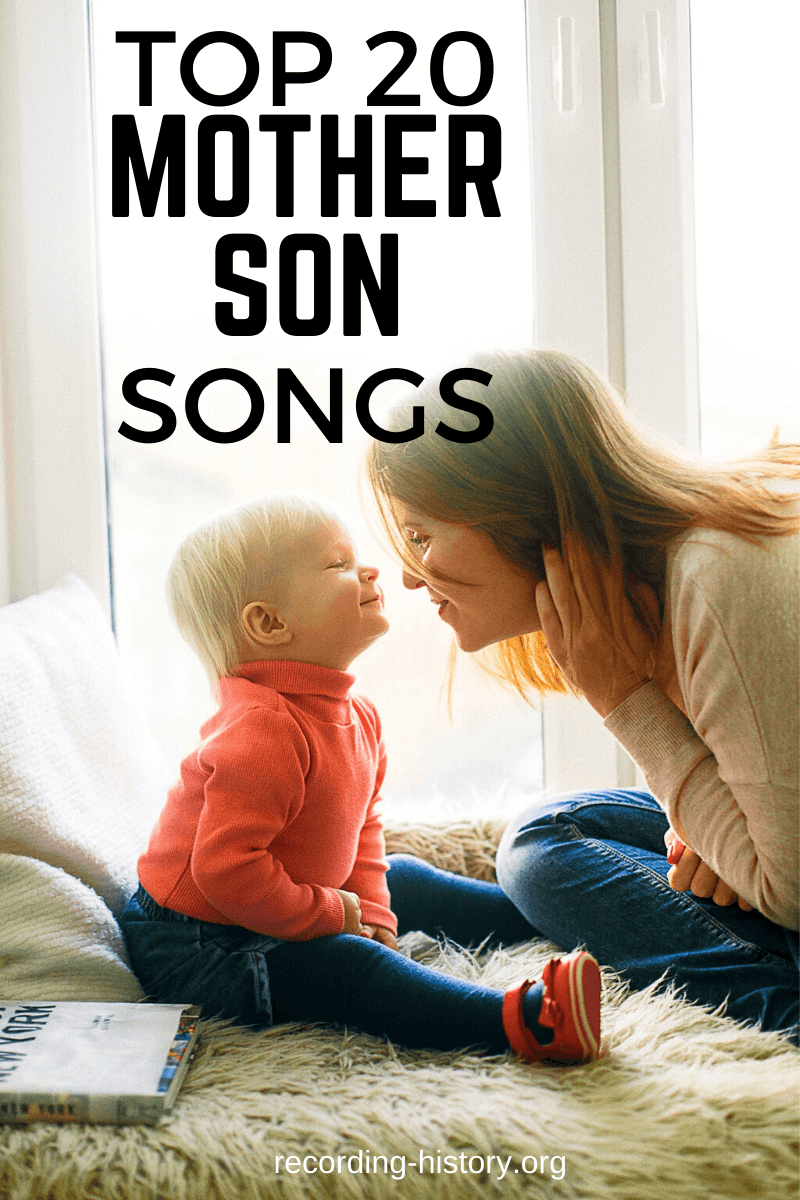 Top 20 Songs about Mothers and Sons
What could possibly better seal that mother and son bond than through songs right? If you have been looking for touching or upbeat songs for that special mother and son connection, here is a list that you can explore.
1. Mom
This country song was released in 2014 under Garth Brooks album Man Against Machine. It talks about a father singing to his newborn son about the woman whose only goal in life is to make sure that he's going to be alright, which of course, is his mom. 
2. A song for mama
Talk about a very touching mother son song and it would definitely be this. Performed by Boys II Men in 1997 for their album Soul Food, it is a sweet tribute of sons to their mothers belting out how they are their driving forces in life.  
3. You raise me up
Aside from winning Josh Groban his first Grammy for Best Male Pop Vocal Performance in 2003, this song also fits as a beautiful mother son song as it becomes an ode to that one person who raised us up to more than we can be. 
4. How sweet it is
This classic 1975 song of James Taylor may not directly refer to mothers and sons but if you go into self-introspection, whose love is sweeter than a mother and whose arms are more like shelter since the day we were born, right? 
5. Do I make you proud
Owing it all to his mom, Taylor Hicks made sure that he gives tribute to her on his 2006 album Takin' It to the Streets through this song. He talks about how she made him the man he is and that it is only just the beginning of making her more proud. 
6. I'll always love my mama
From their 1973 album Save The Children, The Intruders performed this song to describe all the sacrifices mothers make for their kids and family to get by like having to clean somebody else's house just to buy them a new pair of shoes and how she made it through each week even when she can't get a good night's sleep. 
7. The perfect fan
This Backstreet Boys song is really a notch to the soul as it recalls all the things our mothers taught us and all the things mothers continually do to support us in every way. Indeed, with one gesture and sacrifice at a time, this song reminds us that our mothers are the perfect fans. 
8. Loves me like a rock
This classic from Paul Simon from 1973 talks about all the things that we have done wrong as we grew up and emphasizing that the person who has been there, through all the bad, the sins and wrongdoings would be our mothers ready to accept us with a hug and unconditional love. 
9. Mother like mine
This song is a 2013 country song performed by The Band Perry. It tells us the adoration of a son towards his mom, saying that the world would be a little brighter, the grass greener, and kids more free if the world had a mother like his. 
10. Humble and kind
It does not directly speak of mothers and sons but it is a powerful coming of age song for any parent to their children. It talks about looking back to your roots and never forgetting the values instilled in you. It won a Grammy for Best Country Song in 2015. 
11. Thank you mom
It is but rightful to dedicate a song for your mom on your very first successful album and that is what the English boy group Good Charlotte did in 2000. This song entirely talks of gratitude of sons to their moms in ways more than she knows and more than they show. 
12. How long will I love you
Recently revived by Ellie Goulding in 2013, this is more of a mother's ode to her children (which could be a son), telling them that she will love them as long as there are stars above you and as long as she lives through them. 
13. The man you've become
This song by Molly Pastutti was voted for four consecutive years starting 2011 as one of the top ten mother son songs for weddings. It takes the perspective of the mother, recollecting the time when he was just a small collecting hot wheels and toys up to present day that he is now a man, ready to build a family of his own. 
14. Never alone
Jim Brickman brings on the soul in country again with this song. It fits as a son's song to his mom telling her that although they are apart, she will never be alone in this life because their love for each other will follow them through. 
15. The one thing
This upbeat, pop song by Shakira in 2014 is the story of her motherhood and his son. She narrates here that she has been through the ups and downs, close to giving up and standing right up and through it all, if there is one thing that she got right, it is her son. 
16. Oh mother of mine
Although electric in genre, this song by The Temptations released in 1964 captures the repentance of a son whose heart has been broken by the woman his mother warned him of and who now wants to come home to ask for her forgiveness.  
17. That's what mamas do
In this tribute to his wife, Jason Matthews perfectly narrates all the things that mothers do for their children like changing the diaper, wiping a runny nose and making bad days Kool-Aid picnics. But above all, he expresses in this song that the best thing mamas do is build their world around their children and not caring what they will go through for them. 
18. I am your child
Barry Manilow has this vocal that really shots through the heart and this song about a son proudly telling the world that he is his mother's hope, his mother's chance and most all his mother's child will get you sobbing in no time. 
19. Letter to my mother
This is a son's song to his mom and to the love of his life who has gotten away. In this song, Edwin McCain professes how much he loves his mom, the only one who loved him true and how much he regrets losing the love of his life who gave him a home. 
20. A mother's song
Also voted as one of the best wedding songs for mothers whose sons are getting married since 2011 to present, this Christian song made mainstream by Anthony Carter is everything that you need to hear during the mother and son dance in weddings. 
Conclusion
Sons have different endearing ways to show off their love to their mothers and of mothers to their sons but music makes the love all the more eternal. With these mother son songs, you can always show the love.