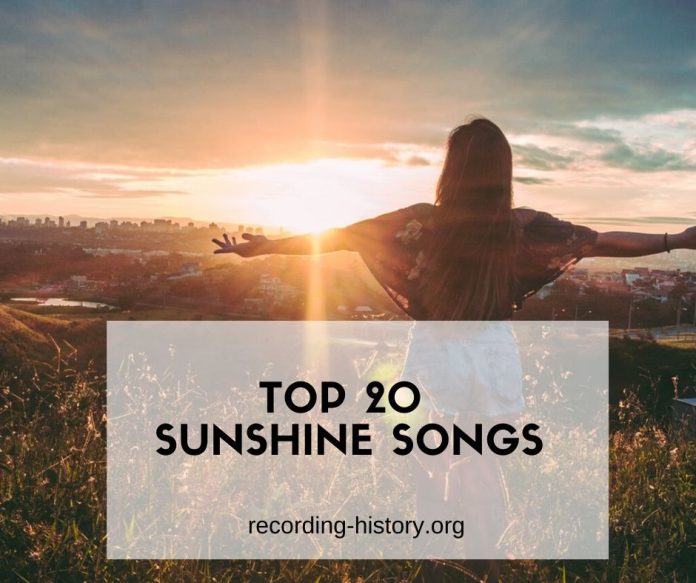 Sunshine songs, regardless of genre and year of release, are feel-good songs that you would not want to miss. You might wonder if there are a lot of songs about sunshine. Well, the answer is yes and here are some of the best 20 that will prove you that.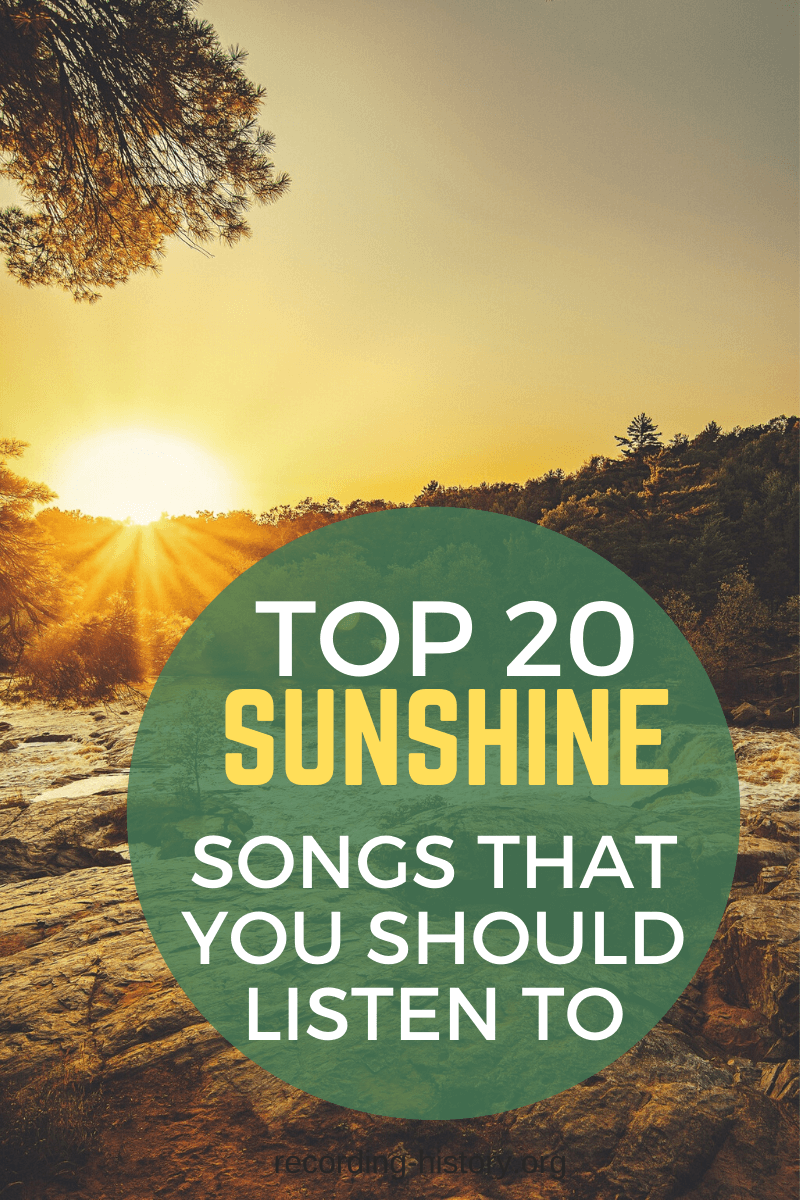 Top 20 Songs about Sunshine
Songs about sunshine are all over if you would ask and it can be used as a metaphor to talk about happiness, hope and even rising up from adversities. These are our considerations for this list so here are the top 20 songs about sunshine that you should know of. 
1. Walking on sunshine
All songs about sunshine probably starts with this song by Katrina and the Waves. It is an upbeat pop, feel-good song released in 1983 and has long been covered by various artists through the years.  
2. Sunshine on my shoulders
John Denver never falls short in describing how beautiful the countryside is especially in this 1971 song of his where he talks about how the sunshine on his shoulders and everywhere make him happy and emotional all at the same time. 
3. You are my sunshine
This is a very personal song by Ray Charles which he wrote to dedicate to his little girl; the sunshine in his gray skies. It was released in 1962 and won a Grammy for Best Improvised Jazz Solo. 
4. Good day sunshine
This song is from the 1966 The Beatles album called Revolver. It talks about basking on with happiness when the sun is finally out, signaling symbolically, the end of gloomy days. 
5. Sunshine song
This is a song of hope, coexistence and helping fellow beings to find their light and shine it on others. Jason Mraz hits us again with that light, warm feeling that only he could do with this 2009 song of his under his album Beautiful Mess. 
6. Brighter than sunshine
In this song, Aqualung takes us in a rock anthem convincing us that there is lighter, more warm than sunshine and that is love. This song was released in 2003 under his debut album Still Life. 
7. Here comes the sun
The Beatles are legends primarily because they could transform the simplest of lines to iconic ones without trying hard. This song talks about the world being excited about the sun coming out after a long winter and is a part of one of their most famous albums Abbey Road which was released in 1969. 
8. Pocketful of sunshine
This song became more famous when it was featured in the Emma Stone film Easy A. It talks about just feeling good and enjoying a pocketful of sunshine and letting it take you to emotions you have never felt before. It was released in 2007 under the Natasha Beddingfield album NB. 
9. 5 Years time (Noah and the Whale)
It may not have the word sunshine on it but this song by Noah and the Whale will feel like one with its chill ukulele vibes and lines that sing, and there will be sun all over our faces and love wherever you go. It is part of their 2007 album Sun, Sun, Sun which won the UK Festival Award for Anthem of the Summer. 
10. Sunshine of your love (the Cream)
If you are looking for a classic, laid-back music listening, this song by the Cream is something that you can consider. It talks about how the sunshine of someone's love acts as a guiding light to lost and tired souls. It was released in 1967 under the album Disraeli Gears.
11. Brighter than the sun
This chill song by Colbie Caillat uses sunshine as a metaphor to that warm feeling that strikes your heart when you are in love, making you shine wherever you go. It was released in 2011 under the album All of You and got a nomination at Grammys that year.
12. Everyday sunshine
This alternative-indie song by Fishbone is a song of hope for brighter days when every day is sunshine and everything is beautiful. It was released in 1991 under the album The Reality of My Surroundings.
13. Sunshine and summertime (Faith Hill)
This country hit by country hit-maker Faith Hill talks about fun time under the sun during summer with friends, endless picnics and beers and how this the way they like it. It is under the album Fireflies released in 2005.
14. Saturday sun (Vance Joy)
Coming from the perspective of a man, this song talks about an unexpected love while he is waiting for the sun to shine in a West Coast beach on a Saturday and how he can't seem to let go of the face and the feeling he unexpectedly had at first sight. This 2018 song of Vance Joy is an alternative-indie song under his album of the same title.
15. Country sunshine (Dottie West)
From the title itself, Dottie West already gives us a snapshot of what country sunshines are made of and that would be fields of daisies and green grass wading through the creek. It was released in 1973 under the album of the same title.
16. Sunshine (Steve Azar)
This is a very personal song of letting go of the woman you consider your sunshine and first light but also of failed tries and bruised skies, Steve Azar convinces us that sunshine does not always mean hope and rebirth. It was released in 2009 under his album Slide On Over Here.
17. Ain't goin' down
This is a country upbeat song by Garth Brooks that would perfectly pass up as a party anthem with the lines ain't going down until the sun comes up, going around in the world in a pickup truck. It was nominated for an ACMA in 1993 for Single Record of the Year. 
18. Raining sunshine (Miranda Crosgrove)
This song by Miranda Crosgrove is a pop song released in 2009 which talks about sunshine as a ray of hope would come rushing in if you only believe in that things happen for a reason and that happiness is not just in your head.
19. Chasing the sun
This song by The Wanted is a youth anthem about spending nights on chasing the sun through partying with friends and not caring about the world because you are ought to enjoy life while you are young.
20. Sunrise
With that signature country jazz vibe that only Norah Jones could do, this song of hers, using simple lines, talks about sunshine like magic and how it looks like morning in the eyes of tired people working for a ten-hour shift, waiting to go home. It was released in 2004 under her album Feels Like Home and won a Grammys that year for Best Female Pop Vocal Performance.
Conclusion
Talking about sunshine can surely mean many things; from deep to literal, from love to finding renewal and even peace. Make a playlist about sunshine starting with these songs and find ordinary days turn to better days with hints on sunshine.