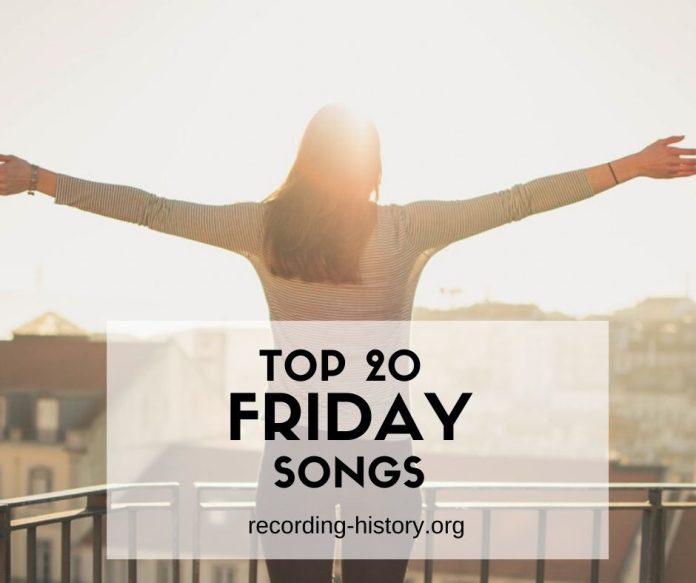 Nothing beats the feeling of waking up on a Friday. Everything just feels a rush because it signals the celebration and party that come as a reward after working hard for four days straight. This is the reason why Fridays are always festive and why it deserves, of all days in the week, to dedicate songs to.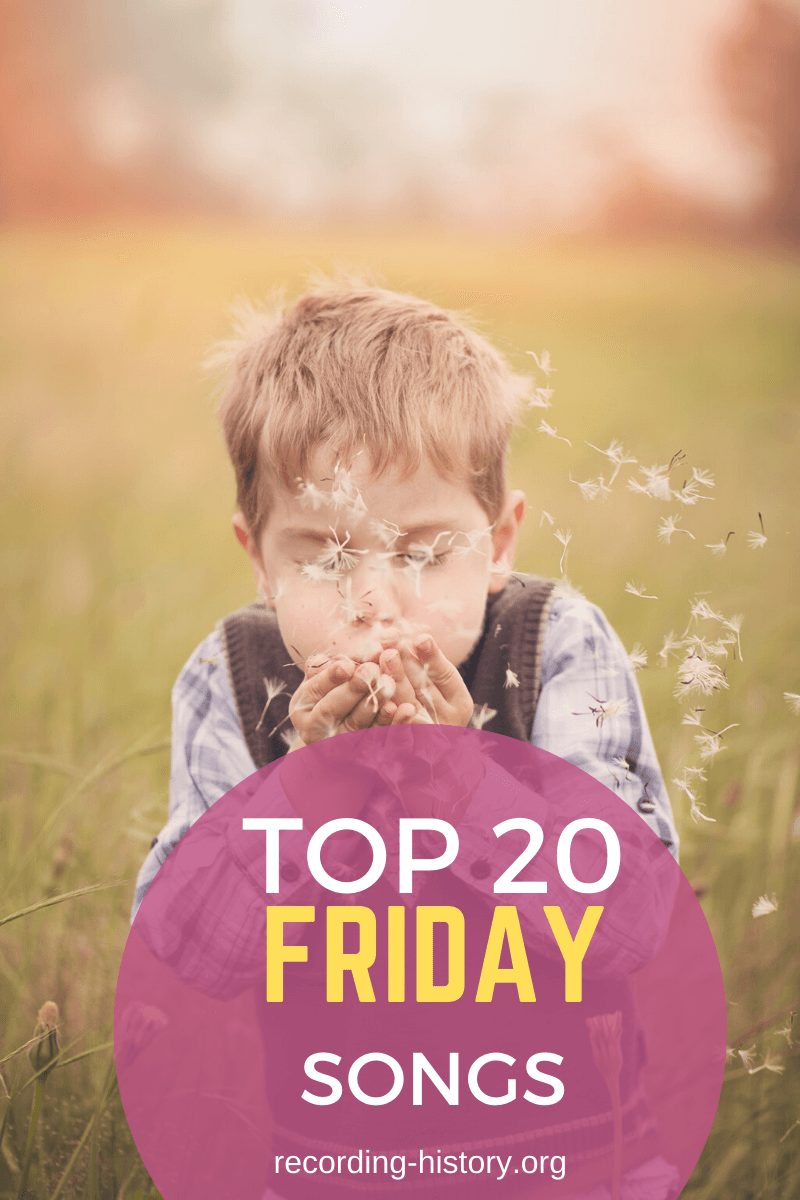 Top 20 Songs about Fridays
How could there be possibly 20 songs that talk about Friday? Well, from one genre to the next, across eras, Friday is talked about. To know what these are, here are the top 20 songs about Fridays.
1. Last Friday night (Katy Perry)
This Katy Perry song became one of the most popular party songs in 2010 when her third studio album Teenage Dream hit the charts for the first time. It talks about the carefree vibe on Fridays and of it being a night of endless crazy possibilities.
2. Friday (Rebecca Black)
This song by Rebecca Black was both highly loved and criticized at the same time. It was accused of plagiarism but was capitalized on as it was released in time for Black Friday. It was released in 2011 and it is distinguishable because the whole of its chorus is just the word Friday on repeat.
3. Friday is forever
The British boy band We The Kings come again with another hit bringing in the nostalgia of spending Fridays like you are still a teenager and not minding about the world or tomorrow. It indie-pop song was released in 2011.
4. Friday I'm in love (The Cure)
This song by The Cure mainly talks about all the ordinary things that happens from Monday to Thursday and how special Friday is because falling in love happens on this day. This alternative rock song was released in 1992 and won the International Viewers' Choice Award for MTV Europe.
5. Rich Friday (DJ Clue)
This hip-hop rock remix by DJ Clue is definitely a party song as it features a couple of other hip-hop artists like Nicki Minaj and Future Hendrix. It made it to this list because of the Friday word in it and because it became one of the most popular party songs in 2013.
6. It's Finally Friday (George Jones)
This 1992 country song by George Jones immortalizes Friday as the day of freedom. To be exact, he talks about Friday as a day of running wild and feeling free again after toiling hard in the sun. It was one of the singles in his album Walls Can't Fall.
7. Thank God It's Friday (Nikki Williams)
This is another upbeat song by Nikki Williams about Friday being a day of parties and just getting wasted. Well its lyrics would have a lot of repeated Fridays in it but the beat is definitely on the groove.
8. Livin' it up Friday night
Talk about soul, pop and funk in one and you get this song. Other than that, this party song released in 1978 by Bell and James talk about Friday the best way it can by living it up on Friday nights.
9. Friday (Rascal Flatts)
It talks about all the accomplishments of the past week and just letting the good times roll when the guitars finally play on a Friday. This song is a hit single of the country group Rascal Flatts released in 2012 under the album Changed.
10. Friday night in Dixie (Rhett Atkins)
This is another country song which talks about what happens in barn parties and tavern dances with lots of beer and lots of fun during Fridays in the country. It was released in 2002 and was performed by Rhett Atkins.
11. Aloha Friday (Kimo Kanoano and Paul Natto)
Saying Aloha Friday is an ordinary saying for the working class in paradise and making a song out of it immortalized that line. This song was released in 2007 and was performed by Kimo Kanoano and Paul Natto.
12. Friday night on a dollar bill
This song talks about a simple guy, passing his time up in a bar on a Friday and falls in love with a woman in front of the juke. This rock song was released in 1993 by Huelyn Duvall.
13. Friday I'll be over you (Allison Iraheta)
Moving on and Fridays could be bittersweet and this song by Allison Iraheta would make you feel that with this song. This rock song was released in 2009 and is the carrier single of the album with the same title.
14. Friday's child (Nancy Sinatra)
It's not a happy song because it talks about struggles and misery and how a Friday's child would mean living on hard times but with its rock genre, you would not really feel that weight from this Nancy Sinatra's 1966 song.
15. Friday night
The country group Lady Antebellum's songs are always hit makers and this song is not an exception. It talks about a woman, waiting on a man to finally understand that she yearns for her and wants him to realize that all she wants is to be his Friday night ride. It was released in 2011 under the album Own the Night.
16. I gotta feeling
It does not really talk about Friday specifically but it is considered as one of the best and most famous party anthems on Fridays ever. It was released in 2009 by the Black Eyed Peas under the Grammy winning album The E.N.D.
17. Friday night, Saturday morning (The Specials)
Well it's about the weekends with Fridays spent on partying past ten and doing it with mates and friends. This song by The Specials was released in 1980 under the album More Specials.
18. Black Friday (Lil Kim)
This is actually a mix tape compiled by Lil Kim in 2011. It is composed of eighteen songs. From Intro to End, following an ascending mood and tempo perfect for Friday partying.
19. Friday on my mind
This 1965 rock song talks about Friday as a day when everybody dresses up, looks good and feels good, even the older ones. It was under the album Easy by The Easybeats
20. Hymn for the weekend (Coldplay)
This is another song of Coldplay being Coldplay with simple lines that makes you feel super. This may not talk about Friday specifically but being drunk and high with the start of the weekend already says it all. It was released in 2015 under the smash hit album A Sky Full of Stars.
59+ Songs About Friday
626 Bedford Avenue, The Drums, 2019
Aloha Friday – Kimo Kahoano, 2007
Black Friday – Lil Kim, 2011
Black Friday, Steely Dan
Bright Lights Bigger City, CeeLo Green, 2010
Candyman, Christina Aguilera
Dancing Queen, ABBA
Finally Friday, George Jones, 1992
Friday – Ice Cube
Friday – Rebecca Black, 2011
Friday Fish Fry, Kelis, 2014
Friday I'll be Over U, Allison Iraheta, 2009
Friday I'm In Love – The Cure, 1992
Friday is Forever, We The Kings
Friday Night – Arabesque
Friday Night – Eric Paslay, 2013
Friday Night – Lady Antebellum, 2011
Friday Night Blues, John Conlee, 1980
Friday Night Fish Fry, Mel Waiters, 2006
Friday Night in Dixie, Rhett Akins, 2002
Friday Night, Saturday Morning, The Specials, 1980
Friday On My Mind – The Easybeats, 1966
Friday on My Mind, David Bowie
Friday to Sunday, Justice Crew, 2010
Friday, Joe Jackson
Friday's Child, Nancy Sinatra, 1966
Friday's Child, Will Young, 2003
Get 'Em out by Friday, Genesis, 1972
Get Stupid, Bulow, 2019
Girl on My Mind, The Easybeats, 1965
Glitter and Blood, SuperKnova, 2019
Good Friday, Cowboy Junkies, 1998
Good Friday, Kanye West, 2010
Happy Days, Pratt & McClain
Hello Friday, Flo Rida, 2015
HMLTM, Novaa, 2019
I Gotta Feeling, The Black Eyed Peas
It's Friday, J.Rizo, 2016
Just Got Paid, Johnny Kemp
Keep Their Heads Ringin', Dr. Dre
Last Friday Night (T.G.I.F.) – Katy Perry, 2011
Livin' It Up (Friday Night), Bell and James, 1978
Rapper's Delight, The Sugarhill Gang
Rich Friday, DJ Clue, 2013
Friday, Sir Charles Jones, 2008
Thank God It's Friday, R. Kelly, 1995
Thank God It's Friday, Love & Kisses, 1978
Thank God It's Friday, Nikki Williams
This is How we do it, Montell Jordan
Win You Over, Bearson, 2019
Working for the Weekend, Lover Boy
Conclusion
With this list, you can now organize your own TGIF party at your house or wherever. Dance the night out, have unrelenting fun with your friends and thank God it is Friday!
More songs: