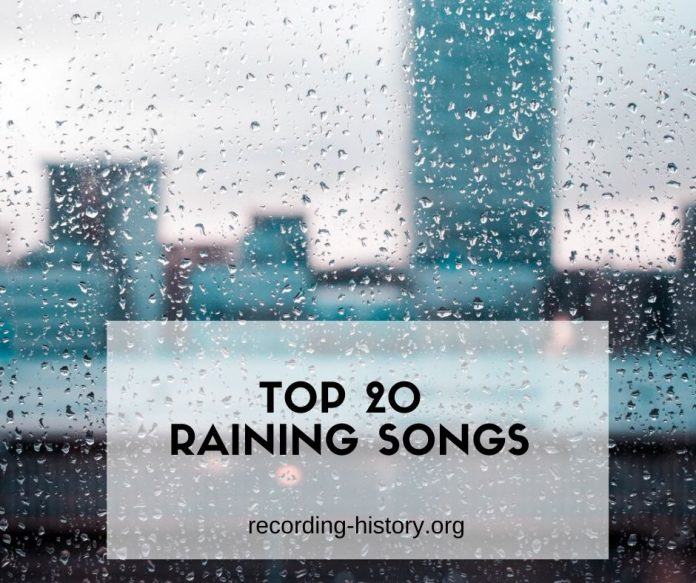 There is something about the rain that stirs emotions and memories. When it rains, we just get lethargic and sentimental at the same time and we just cannot explain why. These feelings are further provoked by the songs that we listen to when it rains.
Some songs bring melancholy, some foster good memories, some make us remember pain. Regardless, here are some of the best raining songs that you should listen to. Most of the songs on the list have the word rain in them and some special ones are so emotional they have to be on this list.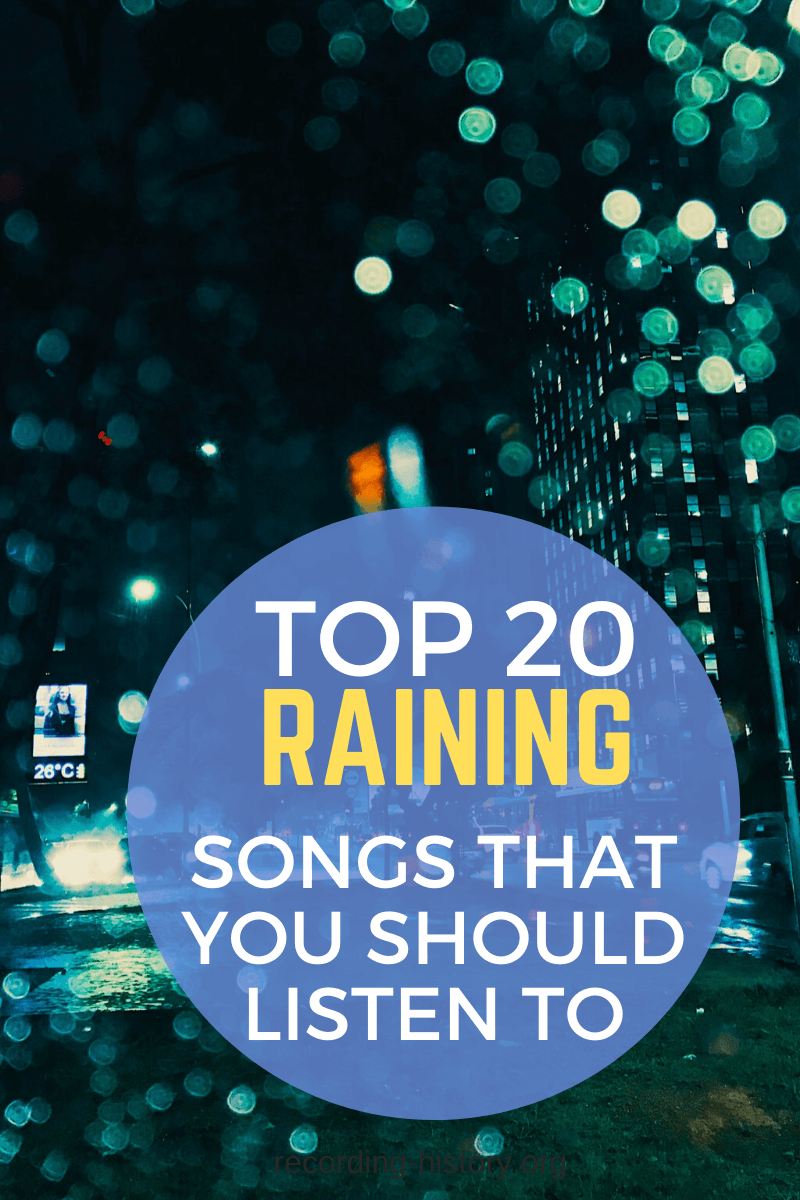 Top 20 Raining Songs
1. Purple rain
This hit song by Prince which was released in 1984 is perhaps one of the most iconic ballads ever released. With the combination of sax, keyboard and a beautiful guitar intro, the song just smashes you to the core, putting you into a whimsical state of remembering things that made an impact in your life. 
2. I wish it would rain
This is the most rainy song that you could get with an actual thunderstorm sound, rain rhythms and strings that evoke sadness, it talks about a heartbroken man who wants to hide his sadness from the world and the woman he loves. With this song, no wonder that The Temptations are iconic. 
3. Have you ever seen the rain
The meaning of the song is quite metaphorical and may have a lot of meaning. It was performed by the Creedence Clearwater Revival in 1970 and it talks about the discontentment people will feel even at the peak of their fame, wealth and success. 
4. Let it rain
This song is officially the first hit single of Eric Clapton which was released in 1970. It is groovy, upbeat and it talks about love being just like the rain and how in the end, it is love that is always going to reign. 
5. Comfortable
This song is one of the singles under John Mayer's first album called Inside Wants Out in 1999. With just strings and his blues vocals, it talks about letting go of the perfect woman but realizing in the end that although the love was comfortable, it was broken from the beginning. 
6. Fool in the rain
It is noted as the last single by Led Zeppelin and it talks about a man who was left by the woman he loved in a corner while it is raining. It was never performed live though because after its release in 1979, they disbanded the year after.
7. Fire and rain
This James Taylor song is too personal and bittersweet. He wrote this song while in London to record his first song with The Beatles when he heard of his close friend's suicide. It is him talking to her, telling her that he always thought that he would see her again. 
8. After the rain
Ballad jazz, complete with saxophone and piano, could be the most beautiful thing that could happen to you on a rainy day. This is such an emotionally powerful song if you need to find release in your life. It was released in 1963 under John Coltrane's album, Impressions. 
9. City rain, city street
If your brand of rainy day songs would be about heavy guitars with emotional vocals, this is the song for you. Coming from the point of view of finding love and losing it just as it became real, this 2004 song by Ryan Adams under his album Love is Hell Pt.2 will leave you with the right feels on a rainy day. 
10. Through the rain
Down time on rainy days can make you feel that the struggle is heavy and if you need a calming, soothing song for your bad days, this hit could be of help. Written and sung by Mariah Carey in 2001 to deal with her inner struggles and pain, this song is something that we could all relate with. 
11. Set fire to the rain
No one could top Adele when it comes to her power vocals about love and loss and this song is enough manifestation as to why. It was released in 2011 under her hit album 21 and the only song in the album that won a Grammy for Best Pop Solo Performance. 
12. Umbrella
This is basically the song that made Rihanna famous. It talks about protection, how one is welcome to hide with her under the umbrella. It was the carrier single of the 2007 Rihanna album Umbrella and this song also featured Jay Z. 
13. Please stop the rain
James Morrison is such an underrated singer and this is one of his songs that would prove to you why you need to hear his songs more often. This song talks about losing someone and letting her just hurt her because it was him who crossed the line of friendship to love. It was released in 2008 under his album, Songs for You, Truths for Me. 
14. She's my kind of rain
Tim McGraw has an unquestionable reputation when it comes to songs that would give you so a lot of emotions with just one song. Singing she's my kind of rain, like love from a drunken sky is a description that only he could write and sing about. As a matter of fact, this song won him a Grammy for Best Make Country Vocal Performance. 
15. Sunday morning
It starts with Sunday morning, rain is falling and ends in darkness she is all I see. This song of longing and winning someone back is one of the singles in the most popular album of Maroon Five called Songs About Jane which was released in 2002. 
16. It will rain
Bruno Mars is at it again with his R&B/soul take on love songs. This talks about how a man predicts a downpour if he is ever left by the woman she loves. It was also a part of the Twilight Saga, Breaking Dawn (Part 1) musical score. 
17. Fix you
Another heart-tugging band would be Coldplay. This very emotional song talks about a man promising the woman he loves that no matter what happens, he will stay and he will fix her and whatever it is that she is going through. It was released in 2005 under the album X&Y. 
18. Seasons of love
Its original singer is Jonathan Larson in 1996 but was popularized by the movie RENT in that same year. It was revived and made popular by the American Musical TV Series Glee in 2013. It talks about how one should only be measured in love, even after they are gone. 
19. Falling slowly
Talk about the perfect emotional indie-folk song on a rainy day and we would say that this is the one. Performed by the duo Glen Hasgard and Marketa Irglova for the movie, ONCE, it will sweep you off your feet from the first line to the last. It was released in 2006 and won the Academy Awards for Best Original Song that year. 
20. Unsteady
Sung and written by X Ambassadors, you would know this song from the Emilia Clarke and Sam McClaflin hit movie Me Before You and in one of the most emotional and top-rating episodes of the American Fantasy TV Series Lucifer in Season 2. It talks about holding on to someone, asking for help that the people in your life stay when you feel unsteady. 
Conclusion
Raining songs are best listened to over a cup of coffee, blankets and movies or your favorite book. Whatever emotion the rain activates in you, remember that there is a raining song that will get you through it.