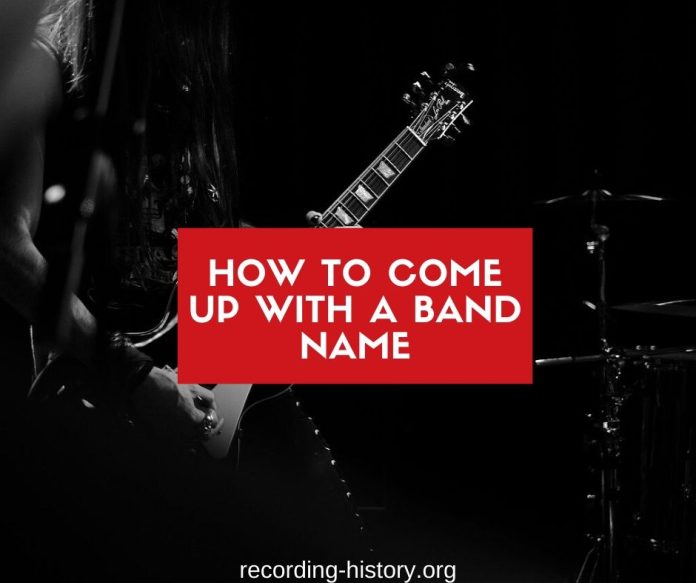 Band names are the bait, the clicker, the first x-factor in any established band. Look at Maroon 5 or Imagine Dragons and other contemporary bands. Their band names have personal narratives, an identity, a group reflection of some sort.
Your music is good and your style, vibe and overall musical identity is well loved by a lot of people but do you think they will stick around to form a fanbase if you have a lousy band name?
I think you already know the answer to that and that is why today, we will talk about generating band names that might help you land on a breakout musical career.
Band Name Generator
Enter a keyword
What is the most common band name?
A lot of established bands right now all started as indie bands. Most often than not, indie bands We have seen how music branding, including coming up with a band name, evolved through the years. From places of birth and hometowns to combinations of words with a lot of symbolic meaning or just pure personal story, the most common band names only come in one to three words. 
You would find that there are some international bands with the same band names as other local startup bands. We have run searches and the following words and characteristics can be found in the most common band names in the music industry. By common we mean, they are words found in other bands or literally the same band name as other bands across the globe. 
Zero or numbers (ex. Ground Zero, Maroon 5, Click 5, U2, Blink 182, etc.)

Indigo and other colors (ex. Indigo, Red Jumpsuit, Blue Chords, etc.)

Ghost and other mythical characters (ex. Winged Pegasus, Poseidon, Ghosts, etc.)

Bloom and names of flowers (ex. Lilypad, Thorns and Roses, Blue Daisies, etc.)

Hometowns and places (ex. Georgetown, California Heights, Chicago, etc.)

Nomad, savage, hunters (ex. Four Nomads, 21 Savages, etc.)

Seasons and climate (ex. First Day of Fall, Beach Boys, Sun Dolls, etc.)

Moon and other celestial bodies (ex. Starwagon, Moonleaf, Jupiter, etc.)

Musical words and symbols (ex. Strings, Jim's Orchestra, etc.)
10 cool bad name ideas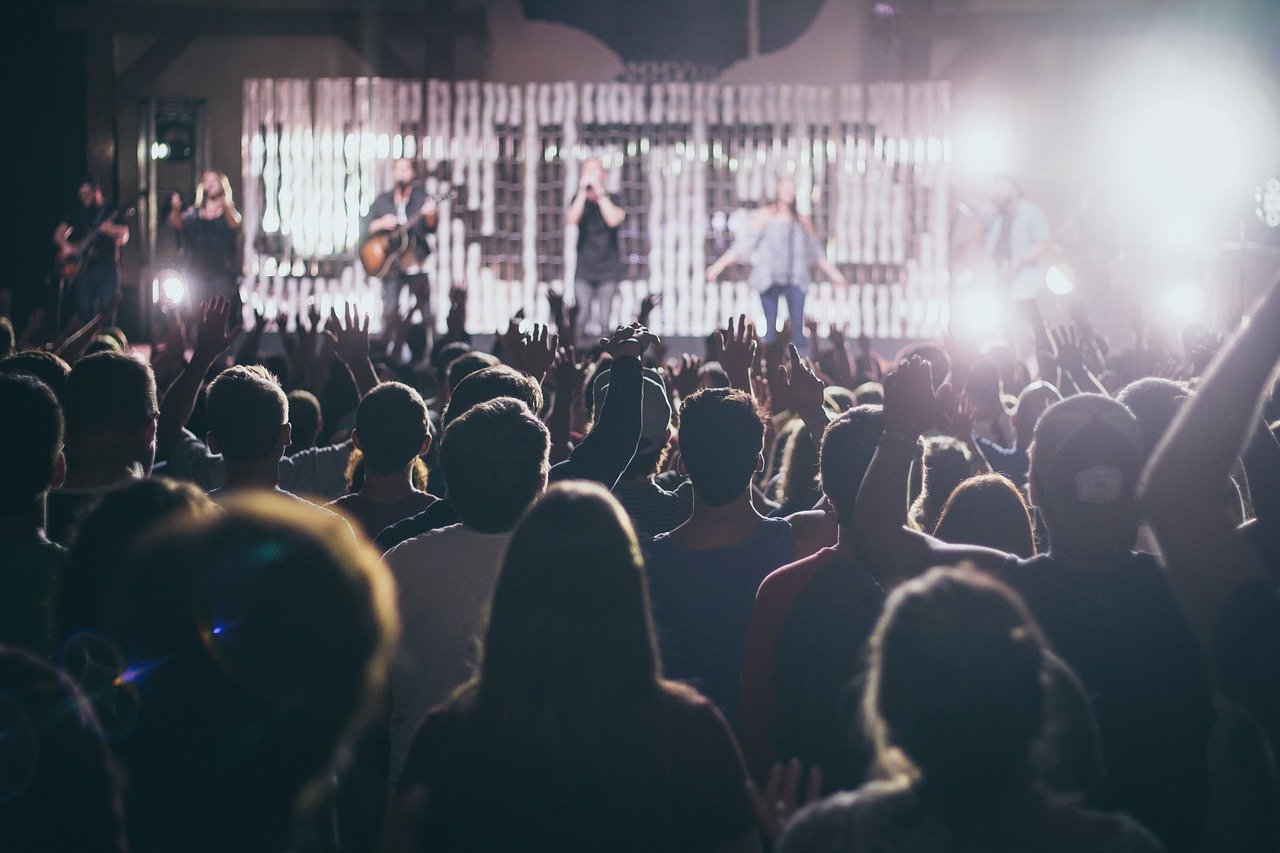 You just do not come up with cool bad name ideas overnight. It is a struggle because it requires personality, reflection, the proper imagery and of course test runs on how it will make an impact or if it will make one at all. In this section, we will not give a rundown of some cool bad names but shall also give tips on how to come out with one. 
Tip #1: Cool band name ideas should be unique and highly descriptive
Your band name must immediately project the genre or mood of your songs and your identity as a band.
Examples of band names which are unique and descriptive would be, The Dave Matthews Band taken from the leader and lead vocalist of the band Dave Matthews or the first band name of Adam Levine and his friends called Kara's Flowers pertaining to Kara, the first love of Adam in high school who rejected him over and over or the country band Little Big Town inflecting the relatively small Nashville which is home for big names in music. 
Tip #2: Cool band names are up close and personal
Band names that were inspired by personal narratives make a huge impact among fans because it means that you are allowing them to become parts of your open book.
Bands whose names have very personal meanings include Dishwalla whose name came from a Hindi name referring to an ordinary man giving electricity in the slums area.
Or how about Switchfoot who came up with the name because all of the band members are surfers and switching foot when you surf is both a high skill and a surfing stance.
And also Parachute which started as a Christian band but with the death of a  member's girlfriend went mainstream. The same happened with the hit band FM Static. 
Tip #3: Come up with a name that will make people think
Interesting band names are really a catch especially if the command of the band name is congruent to the command of their songs.
Witty and symbolic band names that will make people think would be the 90s alternative rock band called KasKade who are known for their unique cascading  rhythm of overlapping harmonies in one song.
Or how about the indie band Shutter whose literally and figuratively alluding to camera and how our lives are just flashes of memories conjured in a one time big time experience.
There is also Puppets for Hire who you might think may be upbeat but really talks about how we are all faking happiness everyday. 
How to check if a band is trademarked
Checking a band trademark is not that very tedious because you can easily hit up the search engine for that. Now, this is a big deal because aside from wanting a unique band name, you would also not want unrefunded filing fees. So how do you counter check this? 
The first step to this is to tab your proposed band name on Google. Chances are, results of same band names from social media accounts, websites, blogs and magazines will surface and from there, you have to rethink. But it does not stop there.
The second name is to add an extension to the search phrase like band or music after keying in your proposed band name if no results show, then you are good. You might ask why you need to research again for duplicate names. The reason for that is because some duplicate names may be thriving local bands. Remember, when it comes to trademarking, legal favor would go to the band that registered the name first and not the band who first used it. 
To finally seal the deal, you need to check the USPTO website for registered and pending trademarks. If all things considered are clear, then your band name is good to go. 
How to register a band name
Registering a band name is more complex than looking for duplicate band names. At best, this needs legal counsel and doing the paperwork comes rather secondary. So why do you need to figure out the legality of name trademarking and registering?
First, you need this because your band name should be registered as a business type under the limited liability company business structure and not the general partnerships or sole partnerships.
Later on, when a band member leaves, it would give less complication to everything. And now on to the paperwork. For this you will have to register online via USPTO specifically under the Trademark Electronic Application System (TEAS). There are three types and you can find the differences here. 
How to trademark a band name
As we have mentioned, trademarking a band name includes both independent search on Google, seeking a legal counsel and then doing the paperwork.
It is advised though that while you can register independently, you have to be guided in every step by a lawyer. If you are not comfortable having someone supervise you, you can avail of online legal document reviews like LegalZoom.
Now, a lot of these services sprouted out through the years and that is why you also have to counter check the legitimacy of these online legal document reviewers.  After that, the last step to trademarking will be paying the fees. The next section will detail out all the things you need to know about trademarking fees. 
How much does it cost to trademark a band name?
This is a very important question in trademarking because there are three types of TEAS. To check the differences among the three, you can check it here.
These three types would have corresponding fees depending on the number of protection clauses they have for your trademark. It is really important for you to delineate which one will be the most appropriate for your band. In doing so, you must have the necessary foresight to understand the implications of such clauses not only for the individual members but also for the collective and the band itself. 
For regular trademark clauses, you can have the TEAS Plus which will cost you $225. A more comprehensive one will come with TEAS Reduced Fee at $275. And the most glitch proof would be the TEAS Regular at $400. It is quite a fee regardless of what you choose so you have to also sit down with it along with the band. 
Conclusion
Generating a band name is more than just coming up with a witty, well-thought name with so much personal narratives, after all.
Clearly, it involves serious undertakings like matching it with target audiences' taste and music preference. But beyond that, it requires legal registration documents and of course the steps to trademarking.
As mentioned here, while you could do the registering on your own, having a legal counsel around is always the best idea to execute the process. With all of these, we hope that you got some valuable insights that will help you in coming up with a unique and memorable band name that will be protected by legal trademark clauses.