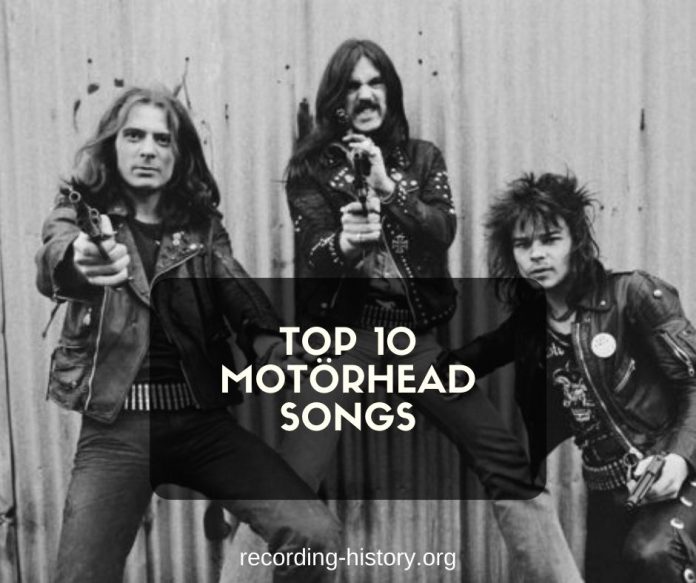 Often regarded as the heroes who revived the heavy metal scene in the late 70s and early 80s, British rock band Motörhead have produced some seriously successful records in the heavy metal music sector, with some even earning top 20 spots on lists of the best metal albums of all time.
Let's take a look at some of the greatest songs produced from their many hit records.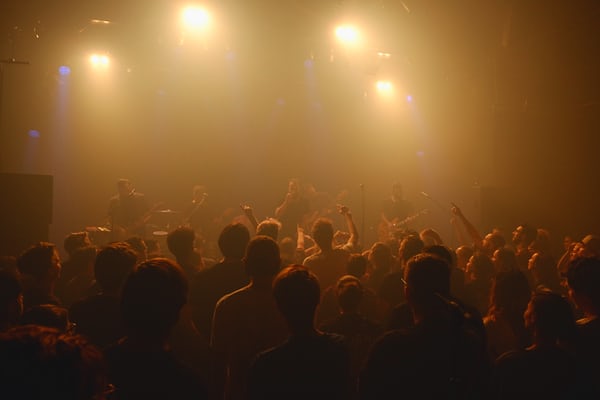 Heavy metal concerts during Motörhead's era gave a whole new name to the expression "crowd gone wild"
1. Ace of Spades
Even if you've never heard of Motörhead in your life, chances are high that you would recognize their greatest anthem and one of heavy rock's ultimate tunes, "Ace of Spades." Released under their fourth studio album of the same name, the single premiered in October 1980, taking the band to completely new heights and topping the charts in the UK and abroad.
The song is a perfect mix between classic heavy metal and great rock 'n' roll, not to mention the metaphors used about a particular strategic card game that make it one of the best examples of poker in music.
2. Overkill
"Overkill" was released under Motörhead's second record of the same name and hit the shelves in March of 1979. The song's lyrics alone combined with Lemmy's  bass, Eddie's guitar riff, and Taylor's powerhouse performance on the drums made this single an explosive success and paved the way for speed metal's birth.
3. Orgasmatron
Lemmy's songwriting abilities take the cake on this hit single which appeared on the band's seventh album in August of 1986. The song is regarded as Motörhead's most metallic song as Pete Gill on drums brings a fiery new sound that compliments Lemmy's story of crimes against the world and "hypocrisy made paramount."
4. Killed by Death
First released in 1984 on the album No Remorse at a time when Motörhead's popularity in the UK was wearing thin, "Killed by Death" re-engaged fans and heightened interest with masterful wordplay and repetition from Lemmy, accompanied by the band's signature powerful sound.
5. Bomber
The title track of the album Bomber, this single was released on the second album of 1979 and made fans everywhere bang their heads and dance the way only hard metal, rock and roll followers can. Lemmy recalls the origins of the song's creation as being inspired by a German bombing raid on the British, the first song he ever wrote for the band about war.
6. No Class
A comprehensive list of the best Motörhead songs can't be made without mentioning "No Class." Appearing in 1979 on Overkill, it's a pure rock n' roll song that you can really move your body to, dancing properly instead of just rapidly moving your head.
7. Damage Case
Also released on Overkill, "Damage Case" was co-written by Mick Farren of The Deviants and showcases a mix of dirty rock and roll with an incredible performance both vocally and on bass by Lemmy, so much so that it's one of the few songs that define his time with the band.
8. (We Are) The Roadcrew
A song that every successful band member of this time can relate to, Lemmy wrote "(We Are) The Roadcrew" for the band's crew which he considered to be the best in the world. Lyrics that describe those long days and nights filled with concert tours – "Another backstage pass for you, Another tube of super glue, Another border to get through" – the mixture of strong sentiment with a catchy tune made this one unforgettable.
9. Dancing on Your Grave
The song that's best known for its inclusion of Thin Lizzy guitarist Brian "Robbo" Robertson, "Dancing on Your Grave" was released on the band's sixth studio album Another Perfect Day and proved that Motörhead, without question, rank among the best in speed and heavy metal.
10. Motorhead
The song that many consider as the catapult to the band's major success, and inspiration for their stage name, was written by Lemmy as his last piece of music written under Hawkwind before he was fired by the band in May of 1975. One of their biggest hits to be performed live, crowds everywhere love Motorhead for what it represents to the band as the song that launched their collective careers.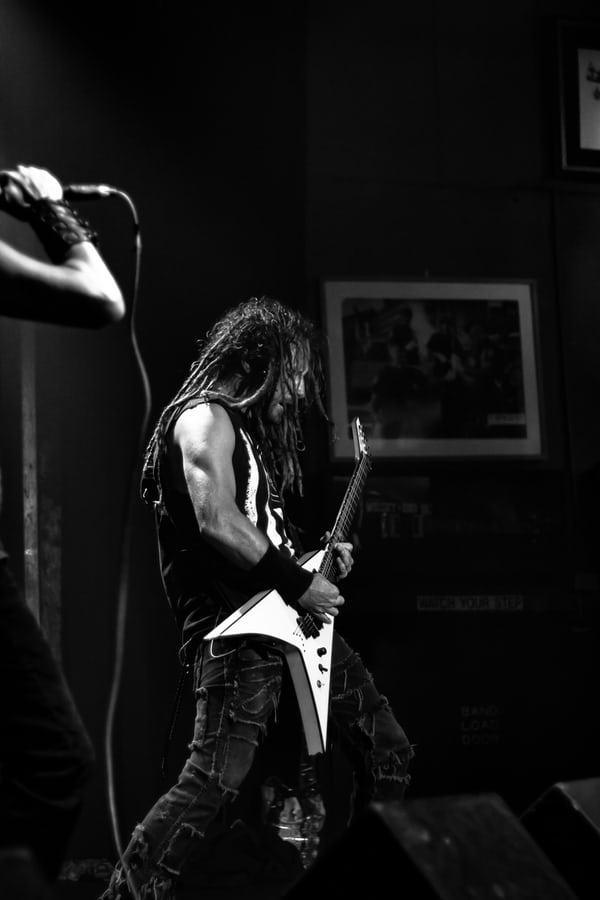 Popular contemporary heavy metal artists of the 21st century include Avenged Sevenfold, Tool, Lamb of God, and Mastadon