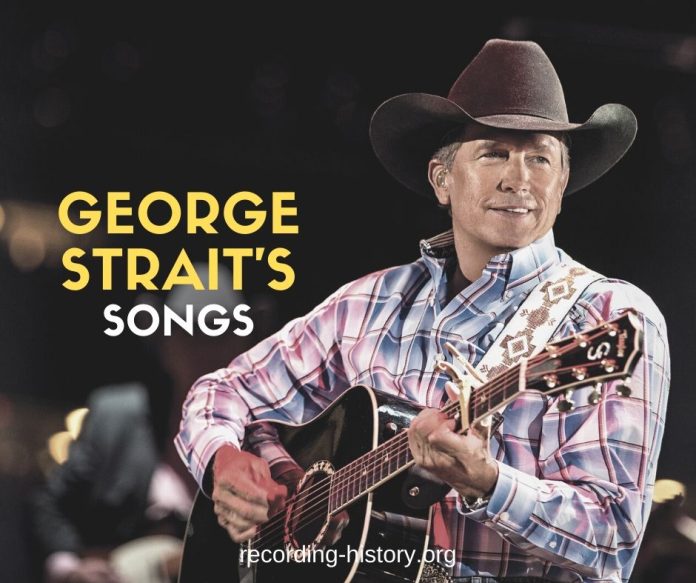 There's something about country music, it fits every occasion and the soulful feels each singer brings helps you escape reality. Well the songwriter, actor and music producer George Strait does just that!
The singer was always into country music but never took it seriously until later on in his life. After being honored with a place at college to study Agriculture, his heart was just set on music and soon joined a band. 
Identified as the "King of Country," behind only The Beatles and Elvis Presley, George Strait has 33 platinum or multi-platinum-selling albums, more than any country artist and third across genres.
1. Check Yes Or No
Weaving a story of two love-struck school-age kids who fell in love and married years later, this classic hit encouraged fans of all ages to compose basic love notes with one crucial question: "Do you love me?" followed by the "Test Yes or no" order. Here's a link to a school based music video:
2. Give It All We Got Tonight
A perfect reminder of why his music is timeless, here is a link to the 2013 performance of the song:
3. Blue Clear Sky
The King of country music, George Strait at it again with his guitar:
4. It Was Love
Still looking back on an old flame? Here is a song to reminisce with:
5. Blue Melodies
Old school country music, nothing beats it, follow this link for a George Strait song:
6. I Got A Car
Don't know the words? Here is a link of a lyric based video:
7. Right Or Wrong
Not many can pull off a cowboy hat that well as an album cover, George Strait shows you how it's done!
8. Write This Down
This Strait classic was written by Dana Hunt and Kent Robbins. Describing a last-ditch effort to save the relationship when she already has "one foot out of the door," Strait keeps it straightforward as he reminds her of his feelings. A replay, the performance and the song, here is a link with proof:
9. Amarillo By Morning
Terry Stafford and Paul Fraser wrote this rodeo ballad. This has become one of the most recognized anthems in country music and has launched George Strait to stardom. Who here quickly looked up lessons to learn violin? It's okay, we've all been there as a George Strait fan, here is a link to the performance:
10. Give It Away
This song comes across as almost a story, a piece of his life story, something to be valued and treasured. Follow this link to read the description for lyrics whilst listening to a bit of George Strait:
11.
You Look So Good In Love
A lyric full of remorse, with lines like "You look so good in love, I wish you still wanted me," made fans everywhere empathize with the rising young star.
12. Love Without End, Amen
One of the first Strait hits, which spent five weeks at the top, this 1990 single shot to the top in rapid fashion thanks to the singer's exposure at the ACM Awards that spring.
13. I Cross My Heart
The tune also became the soundtrack for the movie Pure Land, which marked Strait's acting debut. It's undoubtedly a staple at weddings all across America when the song was released.
14. The Fireman
Among Strait's more sensual were the rowdy lyrics about a guy who "cools off" the women in town with a "little lips to lips" and, needless to say, the female population reacted very well to this one–in some cases more powerfully than some of his record-setting number one tracks!
15. All My Ex's Live in Texas
By 1987, Strait was firmly entrenched as one of the top artists in the format. This song was a complement down the road created by his sense of humor. Due to some amount of lovers there, the singer gave the listeners a sum of good reasons for why he should avoid the Lone Star State.
16. The Chair
Selected by CMT as one of the 100 greatest country songs of all time, this was the product of Country music songwriters Hank Cochran and Dean Dillon writing a night-long binge.