The wedding itself is a momentous moment to look forward to, but so is the reception and one of the reasons why is because of the line dance that is going to happen after the wedding vows and in between eating, drinking and merrymaking.
Line dances in weddings truly make it a collective affair and it is quite important that you choose the best line dance songs for weddings. If you want song suggestions for this, below is the list you need.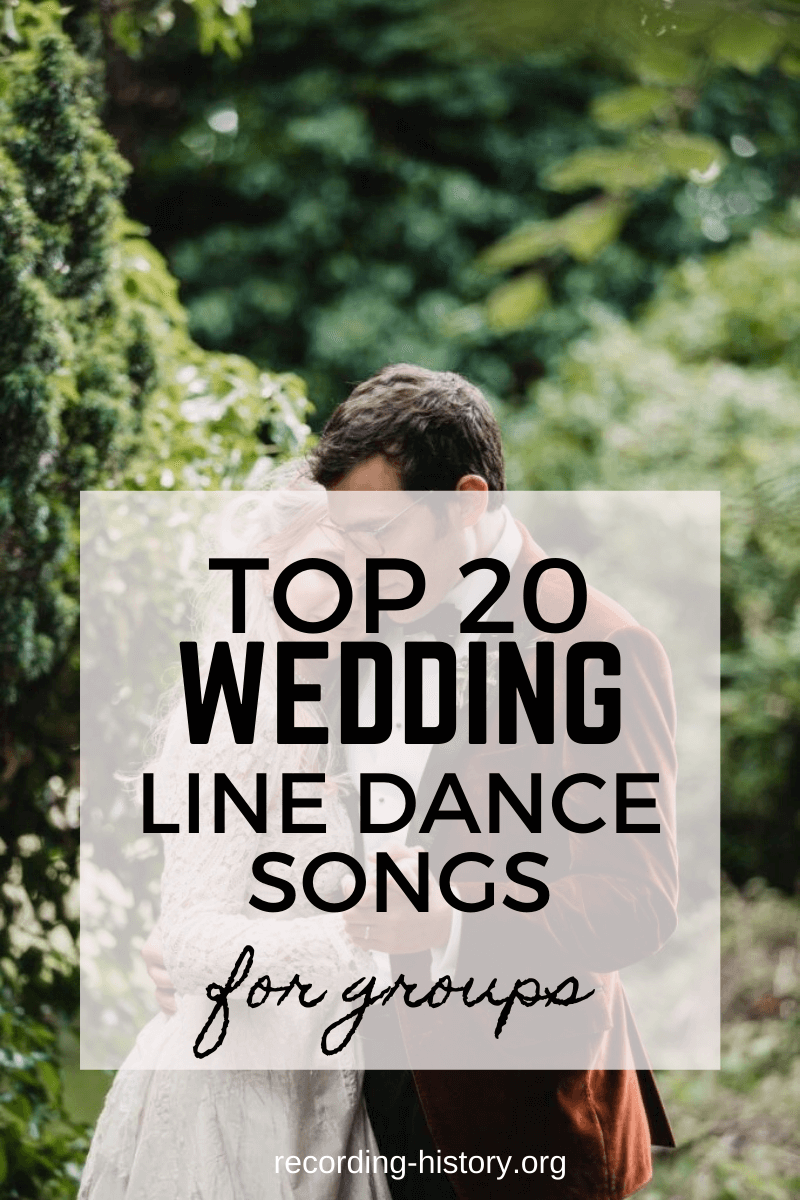 Top 20 Line Dance Songs for Weddings
No matter the age and regardless of the affinity a guest has to either the groom or the bride, line dances in weddings stir the groove on and they also inspire the whole audience to celebrate. To get that groove on, here is a list of the top 20 line dance songs for weddings.  
1. Cha-Cha slide (DJ Casper)
Released in 2000, this pop song will really make you want to hit the slides and just dance there with the group with the two-step line dance step. It even has instructions as lyrics. 
2. Cupid Shuffle (Cupid)
This was performed under the album Time for a Change in 2007 and falls under the R&B genre. But it makes a good line dance song for weddings especially for people who wish for the pace to be a little bit funky. 
4. Electric Boogie (Marcia Griffiths)
This is one of those semi-reggae songs that would really make an impact in a line song dance in a wedding. Released in 1980 under Marcia Griffith's album Carousel, this won the Best Original Recording of that year. 
5. The Loco-Motion (Little Eva)
This one's a classic in line dances for wedding songs. It was released in 1962 but it became a dance craze in the late 80s to 90s and found its way in the 200s and probably forever as one of the most famous line dance songs ever. 
6. Achy Breaky Hert (Billy Ray Cyrus)
This is another classic that is almost always the go-to line dance songs for any group affair including weddings. It was released in 1992 under the album Some Gave All and was the first single to ever achieve triple Platinum in Australia. 
7. The Git up (Blanco Brown)
This is one of those few 2019 songs that would make a good line dance song. Sung by Blanco, the one who sung the viral upbeat social commentary song This is America, it is a song that will inspire you to dance with the beat whenever, wherever.
8. Teach me how to dougie (Cali Swag District)
This song was written under the album The Kickback and its few steps were easily memorized by people as the song became a dance craze in 2011. It became so famous that there was even the dougie dance with the dougie steps. The steps are easy to master and it would make a modern line dance song even in weddings.
9. Limbo Rock (Chubby Checker)
Released in 1961 under the album Limbo Rock, this song is another classic used in line dances for any occasions. It starts with a call for some limbo rock grooving from every boy and girl in the world until the crowd becomes more in time for the chorus.
10. The Twist (Chubby)
We could say that Chubby is the master line dancer since here is another song from him that will make a good line dance song for any occasion. It was released a year before the limbo rock under his album Twist with Chubby Checker.
11. Wagon Wheel (Darius Rucker)
This country rock song under the album True Believers in 2013 is a good risk to take because you will easily adopt the line dance steps in no time. It was nominated for the World Music Award for World's Best Song. 
12. Mashed Potato Time (Dee Dee Sharp)
The beat spells it all with that funky beat coupled with the two-step line dance moves, this will make one of the best line dance songs for weddings. It was released in 1962 under the album It's Mashed Potato Time. 
13. Turbo Hustle (DJ Maestro)
With its lines being dance steps in themselves, it is not a question why this song made it to this list. If you ever use it for your line dance song in your wedding, make sure that you project it in a wall for everyone to see the steps as the dancers dance with it. 
14. Chicken Dance (Emeralds)
It is also called as the bird/birdie song originally popularized by Werner Thomas from Switzerland in the 50s but was revived by the Emeralds and became a dance craze in the early 2000s. 
15. Mambo No. 5 (Lou Bega)
This has been a staple group dance song since 1999. Its power to keep us up in a dancing mood all night was awarded the NRJ Music Award for International Song of the year on its release year. 
16. Louisiana Saturday Night (Mel McDonald)
It may not sound as a line dance song with the first five seconds but it will once it hit that first Louisiana Saturday night line. It was first performed in 1980 from the country album I'm Countryfied. It has a more upbeat remix version that was released in 2005. 
17. Macarena (Los Del Rio)
This is another group dance song that really became a craze in 1993. Two decades later and it still has that magic on group dances and was recently revived in a remix version by the American rapper Tyga. 
18. Shout (Isley Brothers)
This is a 1988 electronic dance song that won a Grammy Hall of Fame. It is a perfect line dance song even for weddings with its twisty, shaky beat. 
19. The Hokey (Ray Anthony)
Although it is now a popular nursery rhyme for children, you could still turn it up for a line dance song in a wedding when you put on the original version of Ray Anthony. All you need to do is to follow every step in each of the song's line. 
20. Firecracker (Josh Turner)
Here on this list is another upbeat country song filled with baritone runs and a groovy tune. It gives you the feel of a barn bar on a Friday night with jukebox, darts and beer like a straight-out country scene with dancing people all around. 
21. Footloose (Kenny Loggins)
Even before it was popularized by the movie Hairspray, it was already a big hit in the 80s and was even nominated for a Golden Globe Award for best original song. The steps for the song is the one made famous by Hairspray and is a perfect line dance song for group occasions like weddings. 
Conclusion
Line dances in weddings are important because it is where we could affirm that indeed, it is both a family and a communal affair. Integrating the audience in one interactive performance will make the wedding unforgettable so make sure that you choose the best line dance songs for the wedding.