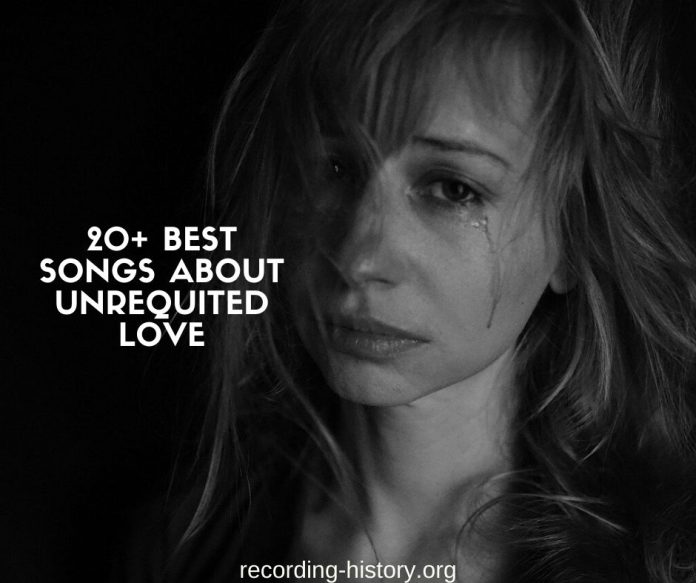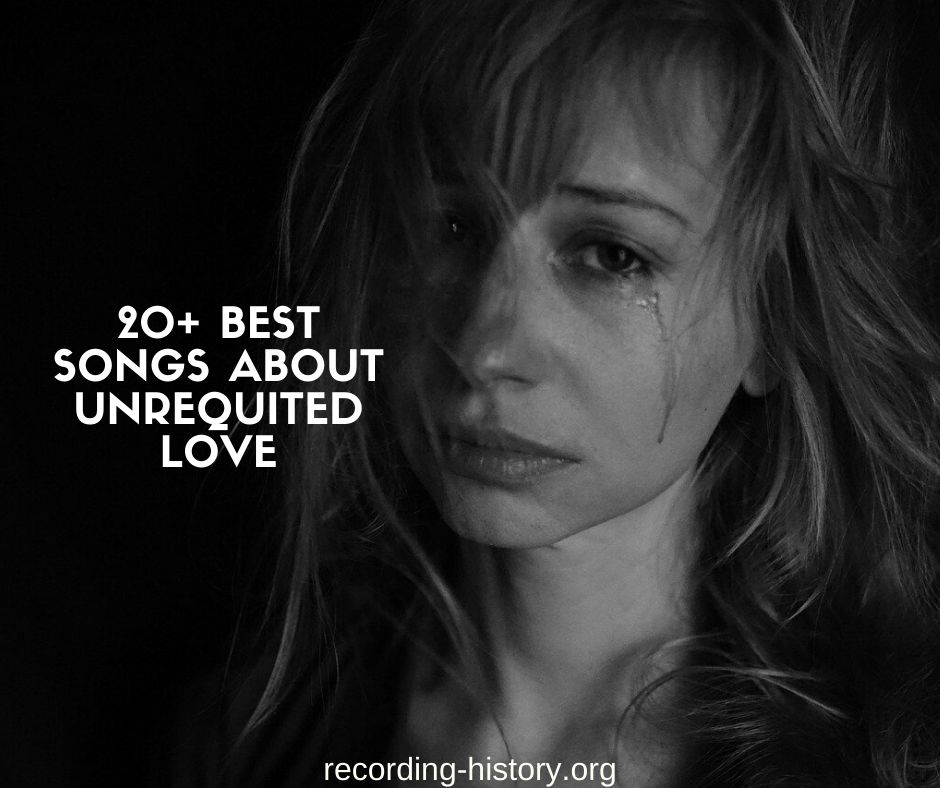 In John Green's book called Will Grayson, Will Grayson mentioned that unrequited loves survive more than requited ones.
He never explained the reason behind this but the fact that we have thousands of songs of unrequited love (that will make our hearts heavy and break) prove that it does survive better than happy, fulfilling, requited ones.
So to all of us who are loving silently, half-loved but still stayed and fought, this list is for us.
Songs about unrequited love
1. Never Had (Oscar Isaac)
It talks about a man who has loved just one woman since high school and they see each other again after many years in a reunion and after all this time, he still thinks of her as the best he never had and the only chance he would take if she just gave him a chance. 
2. I Can't Make You Love Me (Bon Iver)
Aside from the really melancholic voice of Bon Iver, this song is finally making at peace with the fact that the woman she loves will never love him no matter what he does and that the most powerful thing he could do for her is to just let her go. 
3. Can I Be Him (James Arthur)
In this song, a man gets infatuated with a girl who is already in a committed relationship. It goes on for a while and everyday he wishes that it was him who is there and not the woman's boyfriend.
4. Leave Your Lover (Caity Peters)
Loving someone who can't love you is one thing but asking him to leave the love of his life for you is another thing. It shows how much people in a one-sided love cling to small trickles of hope and get stuck there for a long time.
5. Jessie's Girl (Rick Springfield)
This song basically shows us that we don't get to choose who we fall for and sometimes that makes things complicated. A man falls for his best friend's girlfriend and even though there were hints that she liked him too, he could not betray his best friend.
6. You're Beautiful (James Blunt)
This song is so heartbreaking in a melody so beautiful. It was love at first sight seeing this woman on a train platform but in the end, it was just a beautiful encounter with an angel because he knows that they will never be together.
7. Dancing on My Own (Callum Scott)
This is the song that made Callum famous because he owned the pain of the song. It talks about falling in love with your best friend and you will always look out for her and save her but it will never be you who she will go home with, ever, hence, he will always keep dancing on his own.
8. Can't Keep Loving You (Elliott Yamin)
What's worse than falling for your friend is knowing that she will always be out of your league and in this song, it is understandable why the guy chose to try his best and gather his strength to confess because someone else might come through.
9. If Only I (Jon McLaughlin)
This song is about a man who just cannot confess his feelings to a woman he has loved for a long time but every time he gets the courage, he stalls because he does not want to lose her if he confessed.
10. Chasing Pavements (Adele)
Talk about the ultimate song about unrequited love and this is it. This is about waiting for that one chance and continuing chasing pavements or just giving up because she is already losing herself in the process.
11. Every Little She Does is Magic (The Police)
The first lines already give it away, of losing all words whenever she got close and how he stayed for her all these years and how for him everything she does will always be magic and how his love for her will forever go on.
12. Call Out My Name (The Weekend)
It is always a tragedy when two people have the spark but cannot fall for each other at the same time. Cutting a piece of you for another who showed you love but never admitted to it will always make you wonder if she ever calls out your name when she's alone.
13. Bad Religion (Frank Ocean)
It is a painful song of finally understanding that being drowned in one-sided loves is like making a one-man cult and how it could be destructive for you and the person that you love.
14. Everything You Want (Vertical Horizon)
Unrequited loves can be taxing and at some point it will make you angry and question him or her, as this song puts it, he is everything you want, he is everything you need, he is everything inside of you that you wish you could be, but he means nothing to you and you don't know why. 
15. To Be With You (Mr. Big)
Many are not convinced but this is ultimately a song for unrequited love. He has always been there for a girl who always had her heart broken by a guy who played around and while she cried many times for this guy, he stayed, confessing in the chorus he's the one who wants to be with her and even if he feels that she loves him too, it doesn't quite work in the end.
16. Layla (Eric Clapton)
Again, we cannot choose the people we will love and this is a bit controversial because this song was written by Eric Clapton for Pattie Boyd who happened to be the wife of Beatles member George Harrison. But for some turn of events, the love he was talking about wasn't put in vain because they ended up together.
17. Teardrops on my Guitar (Taylor Swift)
This is one of the songs why we will always be Swifties whether we admit it or not. Here, she talks about her first love and first heartbreak who, regardless of what she does keeps her hanging and hopeful but only that.
18. Shiver (Coldplay)
People who are caught up in one-sided loves feel invisible to their subjects of affection regardless of what they do. For this song, these lines say it all: "I'll always be waiting for you, so you know how much I need you, but you never even see me, do you." 
19. Put You in a Song (Keith Urban)
This upbeat country song is shouting unrequited love. The man already accepted that she will never love him more than a friend but it won't stop him from putting all his feelings for her and immortalize these in a song.
20. Can't Fight This Feeling (REO Speedwagon)
Love indeed will put our lives in a whirlwind especially if it is unreciprocated and to not lose the person who started as your friend but blossomed to someone you love, we all have to fight the feeling and not let it show.
Conclusion
In one way or another, we have all stories of unrequited loves. If memories suddenly come rushing, this list will be a good companion to relive those and feel as if they are happening again (but in a good way). And for what it is worth, love is love, requited or not and I hope these songs on the list taught us all that.