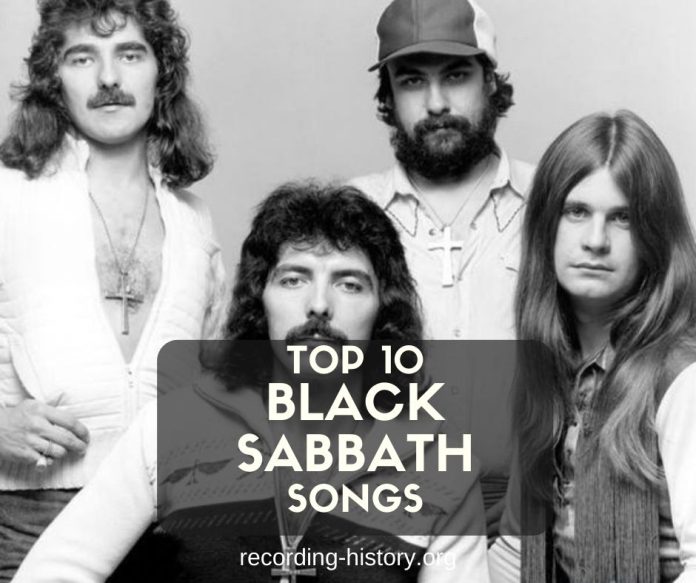 Black Sabbath was formed at Birmingham in '68. The band was one of the greatest rock bands from the United Kingdom and was known as one of the leading brands of the heavy metal scene.
With albums like "Paranoid," "Black Sabbath," and "Master of Reality," they defined the heavy metal genre. The only member that was solid from beginning to end was Tommy Iommi, the lead guitarist. Band was also known for introducing us to the prince of darkness Ozzy Osbourne. Let's take a look at this amazing band's top 10 songs.
#10. Symptom of the Universe
With this highly influential song from Black Sabbath's sixth album in just five years, Tony Iommi proves he's never short on great riffs.
#9. Sweet Leaf
One of the best songs with the subject of weed from Black Sabbath. Btw It is Tommy Iommi coughing at the beginning.
#8. Sabbath Bloody Sabbath
With more complex arrangements and instrumentation Sabbath managed the delicate trick of extending their primitive sound without losing their meaning on this, the title track from their fifth album.
#7. N.I.B.
The stormy song portrays Ozzy as the Devil himself, revealing how easy it is to give into personal temptation and unwittingly make the world around you a much worse place.
#6. Supernaut
This amazing groove is one of the favorite tracks of John Bonham from Led Zeppelin.
#5. Children of the Grave
Once again, critics caught up on the band's devilish imagery neglect the optimistic messages of one of the best songs from Black Sabbath.
#4. War Pigs
Kicking off their second and best-selling album with this strong anti-Vietnam war anthem, Black Sabbath showed that they fit into the Woodstock generation right along.
#3. The Wizard
Sabbath's blues roots were laid bare on this booming track from their debut album, and a clear indicator of how far they wanted to move the genre further.
#2. Iron Man
One of all-time classics of Black Sabbath songs. Featuring one of the first riffs every aspiring young guitarist should seek to master, is lyrically more complex than you would expect.
#1. Paranoid
This fast, blazing little burst of self-doubt, an obvious if not unquestionable choice for the best song of Black Sabbath. It was reportedly whipped up in less than half an hour when the band realized they didn't have enough material for their second album.