There is a lot to mention about Carrie's talent, including being a best-seller  New York Times author, designer, singer, songwriter, and actress. We mainly remember her from American Idol 2005, which she finished as the winner. Let's take a look at her top ten hits!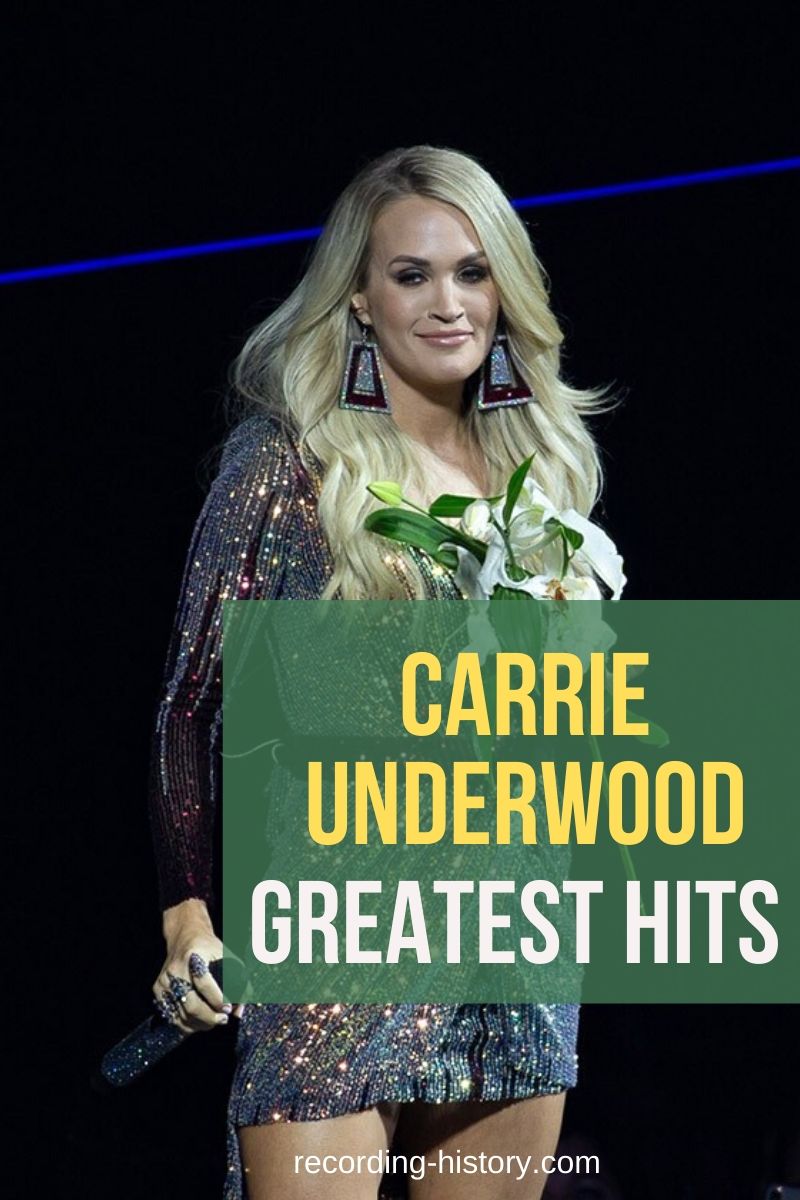 1. Two Black Cadillacs
On our number 10, we have Two Black Cadillacs, a track from the album "Blown Away." On November 25, Underwood performed this song on TV for the first time for American Music Awards.
2. Temporary Home
In this song, Underwood tells us about the "fading nature of our lives on this Earth." In her Christian belief, heaven is the final destination.
3. See You Again
See You Again was the 4th single, which was released on the Blow Away album in 2013. This song is about coming together with loved ones in heaven.
4. Church Bells
This murder ballad tells the tale of a girl called Jenny. She silently plots and removes her husband from the scene of life by putting something in his drink.
5. Blown Away
This track is the title for Underwood's fourth studio album. It tells the story of a young girl who seeks revenge on her alcoholic and abusive father.
6. Mama's Song
This is a song about Carrie Underwood's appreciation of her mother and her lifelong teachings. In an interview, she explains that her stability in her life comes from those lessons.
7. The Champion ft. Ludacris
This strong anthem was originally made for the Super Bowl. It has very empowering lyrics.
8. Jesus, Take The Wheel
The song is about a woman traveling to her parent's place for Christmas, yet her mind is heavy with issues, and she doesn't see the black ice on the surface. Instead of making a decision. She turns to her fate and leaves the wheel to Jesus.
9. Just A Dream
This one has a very strong and touching backstory. It is about a young woman dealing with the death of her soldier husband. The song also has an emotional music video showing pieces from their wedding and time that he passed.
10. Before He Cheats
As the title reveals, the country song is about a cheating boyfriend and revenge on his girlfriend. It also made her win a Grammy for "The Best Country Song" in 2008.