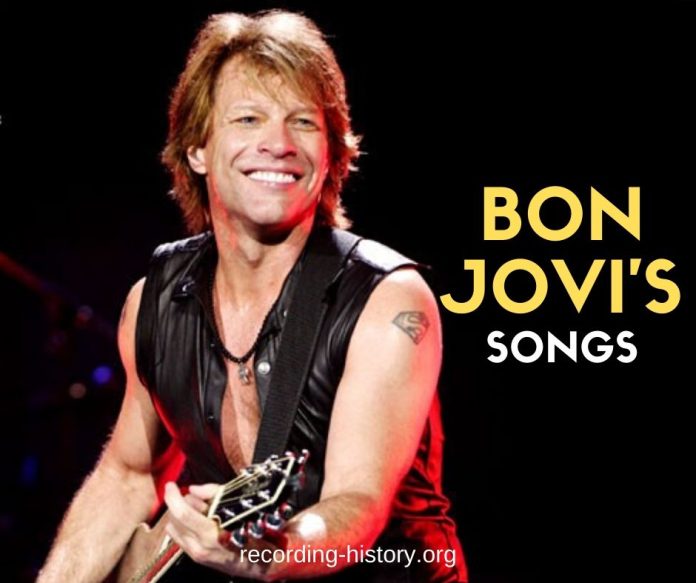 Before he founded one of the best-selling groups of all time, singing backup vocals on Star Wars Christmas album in 1980 was Bon Jovi's first professional recording. He is credited as Jon Bongiovi, as his real name was John Francis Bongiovi. 
The legendary American Rock was formed in 1983, and the band will always go strong in the hearts of the young. If you are ready, let's check our all-time favorites!
#10. Born To Be My Baby
The song is about a young mid-class couple struggling to make ends meet. It appears to be part of God's divine plan that they are together as a couple.
#9. Never Say Goodbye
This one is so '80s. You feel all the spirit when you close your eyes and let it capture you. 
#8. Runaway
It's the song that put Bon Jovi on the map and came out before the band was fully formed. It was recorded by Jon Bon Jovi, with session musicians. Yet "Runaway" and its glam-rock gloss have been the building block for everything that followed.
#7. Wanted Dead Or Alive
The song is about the isolated life of a rockstar and how he feels blended together at the stage when he is singing together with the crowd. It is not only Bon Jovi's most iconic statements but also one of the best 1980s guitar tracks.
#6. Bed Of Roses
This song has a very personal meaning for Bon Jovi as he was dealing with a lot of problems at that time. It has great vocal performances of Bon Jovi and such a good choir that supports this lovely melody.
#5. I'll Be There For You
This one is a signature Bon Jovi song. It is one of the heaviest songs of the band. 
#4. You Give Love A Bad Name
"Shot through the heart, and you are to blame…" It is one of the most unforgettable lyrics of all time; this song is a universal rock classic. The lyrics are about an unhealthy relationship; however, it is hard to limit the meaning of this song to a personal relationship.
#3. Always
This song is one of the most argumentative songs of the band. In fact, it is one of the best selling singles of the band. It is hard to ignore to see the success of it.
#2. Livin' On A Prayer
This classic never gets old; it is an all-time classic. It is still so much fun to listen to it and let yourself go with the flow of the music.
#1. It's My Life
For the hardcore fans, it is highly arguable to say that it is the best song of the band because of the pop-rock genre of the song. However, it is impossible to deny the success of this hit.