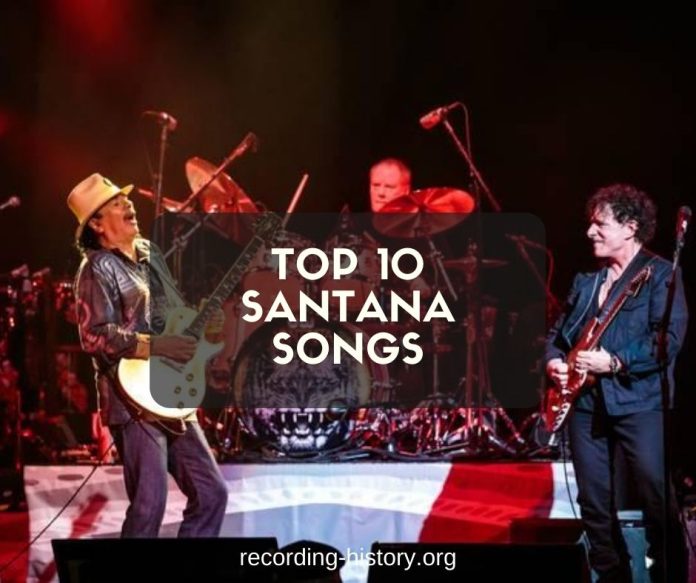 Having undergone multiple recordings and performing their best-selling tracks all over the world, the writer Carlos Santan himself has created a classic set of songs perfect for summer performances.
Here are the Top 10 of the San Francisco based rock band:
1. MAMACITA
After the success of 'Go Loko' by YG and Tyga's 2019 summer track, the two teamed up with Santana to bring us these Hispanic/Latin feels that break the club scene with this catchy melody.
2. Smooth (ft Rob Thomas)
When this song is played, you will definitely hear the three Grammys it won, being the 'Song of the Year", the guitar will have you hooked for days.
3. Maria Maria ft. The Product G&B
Let us take a trip back to 1999 to a time when Wycleff Jean was in his prime and Santana was the most wanted group guaranteeing you the #1 spot on the Billboard, here is "Maria Maria".
4. Oye Como Va
The Mexican-American group did it again bringing you nothing but mambo and Latin Jazz vibes, with the great rhythm and tempo of cha-cha-cha here is 'Oye Como Va':
5. Black Magic Woman
Written by a member of the legendary Fleetwood Mac in the 60's, Santana combined this as part of a medley with 'Gypsy Queen'
6. Samba Pa Ti
Not all great songs need to have lyrics and this track proves it just so by becoming one of their most popular songs and is still in the band's set list when they tour.
7. Evil Ways
Being one of Santana's first song to reach the Top 40 and as one of the first top 10 hits in the US, 'Evil Ways" has not only been sampled many times throughout the years, it has also been named in the credits of the 2001's The Fast and Furious :
8. Corazon Espinado (ft Mana)
Released as part of this twenty third studio album in 2014, it soon became certified double platinum by the RIAA for selling over 120,000 copies in the US.
9. The Game of Love (ft Michelle Branch)
Peaking the Billboard Hot 100, the latin rock band does it again with this no.5 chart topper 'The Game of Love"
10. Into The Night (ft Chad Kroeger)
With the lead singer from Nickelback, even the non-Nickelback fans cannot fault this song, the guitar solo is not only great but the combination of the two different types of rock gives birth to something that peaked the US Charts.