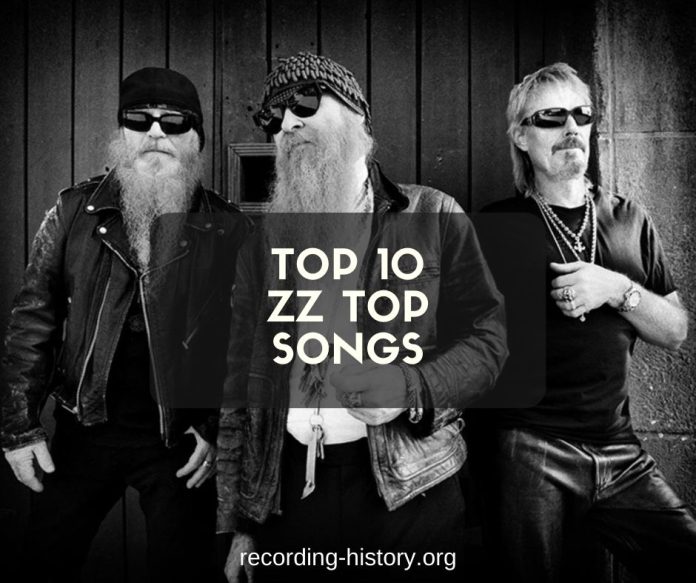 The American rock band formed in Houston, Texas are popularly known for their flawless live performances and their elaborate tours. Releasing 15 studio albums and selling over 50 million copies worldwide, here is ZZ Top 10 Songs (don't mind the tongue twister).
One of the few from Texas to have made it on the Rock and Roll Hall of Fame as well as winning three MTV Video Music Awards.
1. Legs 
Released in 1984 as a single after it had already been part of their Eliminator album. The dance mix of the version however reached number 13 on the dance charts, not so unlucky of a number after all!
2. La Grange 
The American rock group's Billboard Hot 100 track became one of their most successful songs in 1974 reaching number 41 in the charts. 
3. Gimme All Your Lovin' 
Another song from their Eliminator album, this song did not reach the group's expectations however still made its way as no. 37 on the US Billboard Hot 100.
4. Tush
This song not only gives you blues vibes but was awarded as '67th best hard rock song of all time' by VH1
5. Just Got Paid
Released as part of the Rio Grande Mud is the second studio album that was originally released in 1972 by a UK based label but was inspired by the rivers of Mexico and Texas, funny right? 
6. Jesus Just Left Chicago 
The song has Christian roots (obviously), having more hymn elements to it, this song follows a strict blues format. 
7. Blue Jean Blues
 A song for those that enjoy their long drives with quality music, this bluesy song is also available on Vinyl!
8. Got Me Under Pressure
If you love these guys recorded, wait till you hear this live!
9. Sharp Dressed Man
ZZ Top will forever be known for their smooth attitude toward music and their over the top cool guitars.
10. Mexican Blackbird
The link below shows you the remastered 2005 version, becoming one of the fans favorite, this song still resurfaces every now and then on the radio.