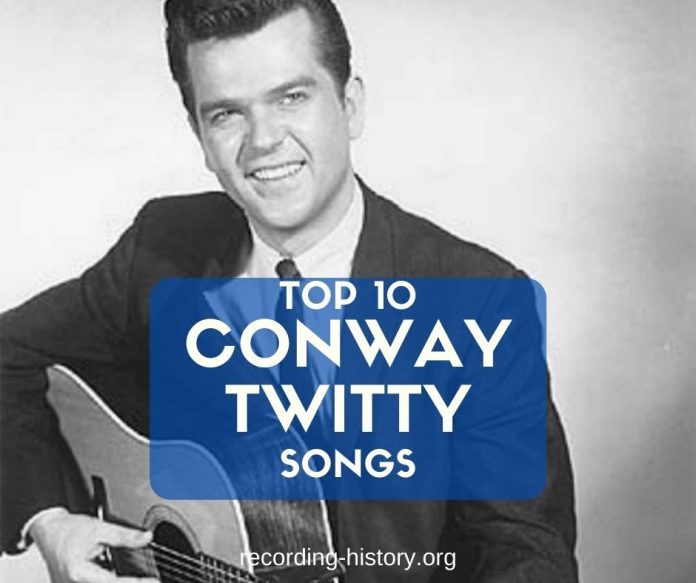 Harold Lloyd Jenkins, aka, Conway Twitty, was born on September the 1st 1993. Throughout his career, he had success in many genres like Pop, R&B, and Rock n Roll, but he was mainly a country singer.
He had many awards from the Country Music Association. Also, he was placed in Rockabilly Hall of Fame and Country Music Hall of Fame.
#10. Tight Fittin' Jeans
"Tight Fittin 'Jeans" depicts a very particular fantasy: that of an unhappy rich woman who shows up in a bar to live out her dream of one night living like a cowgirl.
#9. Danny Boy
This version of the old song reached number eighteen on the charts.
#8. You've Never Been This Far Before
This is another controversial song from Conway Twitty. With lyrics saying things about touching forbidden places the song was banned from several radio stations.
#7. After the Fire Is Gone
Twitty and Lynn had become a formidable pair, and this album was their first number one together. One of the great examples of the genre.
#6. Don't Take It Away
Throughout his career, one thing Twitty has done so well has been straddling various styles and genres. He goes full-on R&B crooner in "Don't Take It Away," and the result is a strong, dynamic Twitty vocal performance.
#5. It's Only Make Believe
This song was Conway's first big hit both on the Country and the Pop charts. It was a single which hit number one in Canada, England and America.
#4. Linda On My Mind
By the time "Linda on My Mind" was released, Twitty was being used for controversy. Some found the story of a man sadly fantasizing over his friend's wife while lying morally questionable.
#3. I'd Love to Lay You Down
This was the number one hit from 1980. This song was very controversial at the time and even got criticized as "porno country" even though the most vulgar part of the song was Conway singing, "I'd Love to Lay You Down."
#2. You're the Reason Our Kids Are Ugly
This great song is weirdly a love song. With the great chemistry between Lynn and Conway this piece becomes amazing.
#1. Hello Darlin'
Twitty wrote this song in 1950, but it wasn't published until 1969 — meaning he was waiting nearly two decades to introduce the world to a song that would become a country standard!