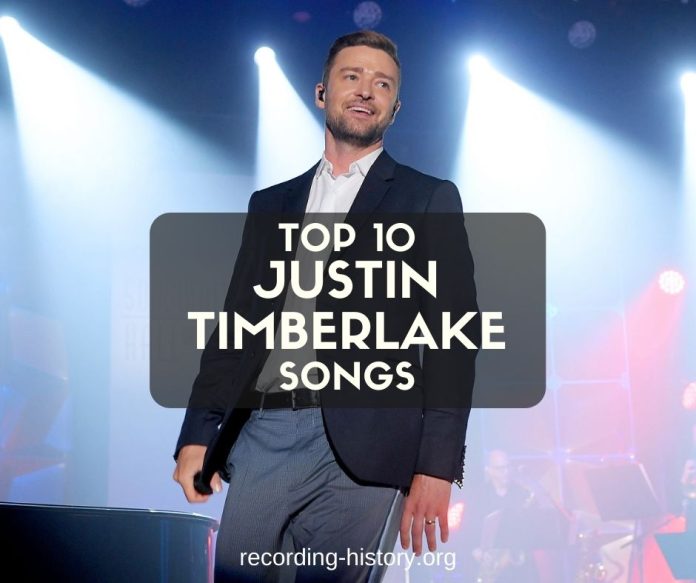 Justin Timberlake has been in the entertainment business since the 90's, starring in The All-New Mickey Mouse Club, Timberlake soon went on to sell nearly 10 million copies with his first two album releases.
Here are some of his top 10 Justin Timberlake Songs!
1. Signs (Ft Snoop Dog)
A summer classic that takes you straight to the West Coast.
2. Senorita
Although many of us are aware of the recent Camilla Cabello ft Shawn Mendes'
"Senorita", this old hit was released in 2003 by Jive Records giving you nothing but R&B meets Jazz vibes.
3. LoveStoned/I Think She Knows Interlude
All of us can agree the Interlude is what makes you love the song even more, the two go so well together, that it makes you forget sexy's back! Written and produced by Timberlake himself and Timbaland, bringing you this upbeat track of 2008.
4. Mirrors
A love song written for his wife, Timberlake perfectly explains what a twin flame relationship is like. The reflection of his partner is literally his other half
5. What Goes Around… Comes Around
The vocals in this song will have you hooked for days replaying this song for a few days on repeat!
6. Carry Out ft. Justin Timberlake
Recorded by the rapper Timbaland and released as part of the third studio album Shock Value II in 2009 and hit the radio charts by early December.
7. Ayo Technology (ft 50 Cent)
Released in 2004 this old goldie peaked at no. 5 on the Billboard Hot 100!
8. Give It To Me (Timbaland ft. Nelly Furtado)
Successfully hitting the Billboard Hot 100 and the Cuban sounds are hard to miss. Receiving positive reviews online and again confirms that Timberlake and Timbaland are a power duo and it was only time that Furtado joined!
9. Until The End of Time (ft. Beyonce)
Released as part of his second studio album, FutureSex/LoveSounds in 2006, this song featuring the Lemonade singer Beyonce, soon hit the Billboard Hot 100.
10. SexyBack
The winner of the list and probably the best way to make a comeback into the music industry. Introducing us to what would now be the sounds for FutureSex/LoveSounds, Timberlake definitely gave us naughty vibes with this song