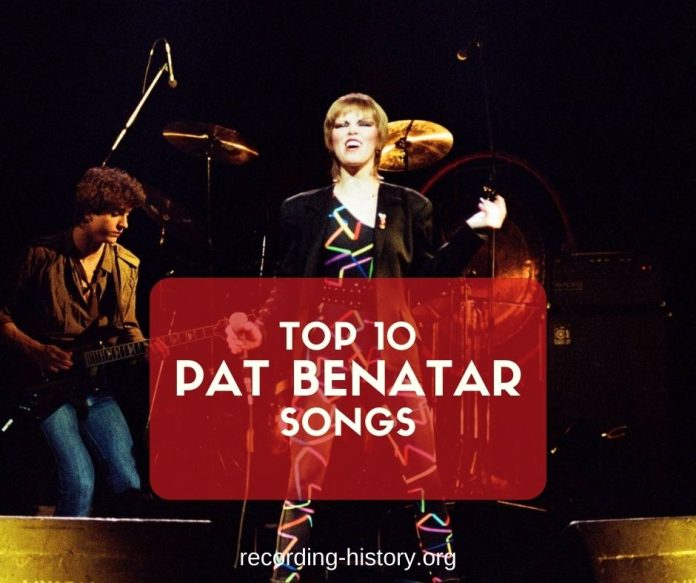 Pat Benatar was born on 10th January in '53. This Brooklyn rooted star has very strong vocals and a rock sound. One of the top rockers of her time, we all know her from hits like "Love is a Battlefield" and "Hit Me With Your Best Shot."
All this success made her an early start in MTV back in the '80s. Let's take a look at this rocking girl's top 10 songs.
#10. We Live For Love
The side two of Pat Benatar's debut album "In The Heat Of The Night" started with this song. With a powerful guitar intro song was a hurricane but the real getter was falsetto powered vocals of Pat which captured the hearts of many people.
#9. Go
One of the newer songs of the artist but one of the best.
#8. Fire and Ice
This piece was the lead-off single from her third album, "precious Time."
#7. All Fired Up
Pat dominated the '80s scene; this was one of the latest songs around the end of the decade.
#6. We Belong
This song was nominated for Grammys in '84.
#5. Love Is a Battlefield
The song "Love is a Battlefield," has an epic video creation, helping fuel the song's popularity. It reached all the way up to number five on charts.
#4. You Better Run
The Young Rascals first released the song "You Better Run," in 1966. It was composed of legendary musicians Eddie Brigati and Felix Cavaliere.
#3. Promise in the Dark
Again, the wide vocal range of Benatar jettisoned above the rock groove of the song and adjusted to a level of performance that could suit few singers of her time span.
#2. Hit Me With Your Best Shot
It's one of the most famous rock songs of all time, many would say. When the song is used in sporting events and other cultural traditions, it is permanently rooted in the history of popular culture.
#1. Heartbreaker
The hit single "Heartbreaker," by Pat Benatar, remains one of the most thrilling rock and roll songs ever. If in the late 1970s, you were alive and wide awake in America and heard this song on the radio for the first time in 1979, then you were stopped dead in your tracks while listening to a voice that sounded like no other.