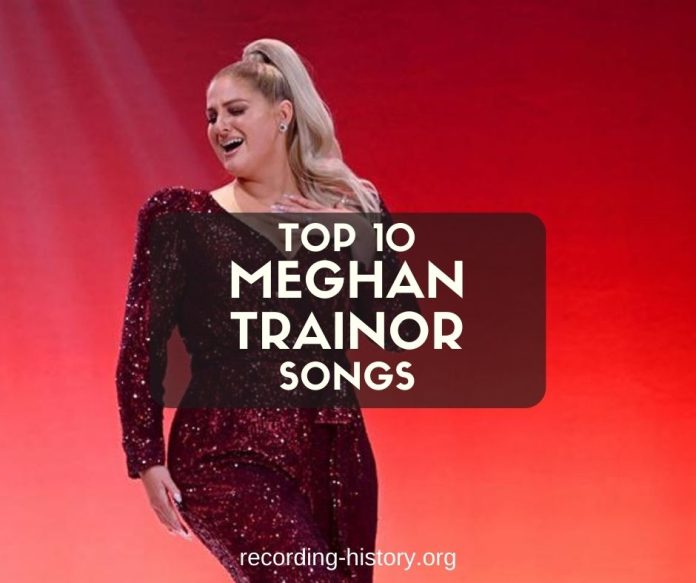 She was born in Massachusetts in the year '93. She grew up surrounded by music, and she dropped down to the pop scene like a hammer in 2014. Meghan Trainor is a pop singer known for hits like "No" and "All About That Bass." Let's see her top 10 songs.
#10. Title
This song was Meghan Trainor's debut EP. It is a very upbeat song, and It is an homage to the idea of committing to a relationship.
#9. 3 AM
This song is a tune from the "Title" album which is Meghan Trainor's debut album. The song is slow, and It is about drinking and feeling sad over an ex who moved on.
#8. My Selfish Heart
My Selfish Heart is a sad song where Meghan Trainor is singing about a lover she broke up with. The reason is that she thought she wasn't treating him as she should be, and he deserved better.
#7. What If I
This track is simple and very nice. It is about love and falling into It. It also has a very cute story.
#6. Close Your Eyes
Close Your Eyes is a beautiful song that explores the same themes with the "Beautiful" song by Christina Aguilera.
#5. Better When I'm Dancin'
Better When I'm Dancin' is a very entertaining song that was written for "The Peanuts Movie. It became a great hit and was a great addition to Meghan Trainor's sons.
#4. Like I'm Gonna Lose You
Like I'm Gonna Lose You is a duet between Meghan Trainor and John Legend, the great R&B singer. They sing about a love that they know wouldn't last and want to hold on to the moments that would pass.
#3. Dear Future Husband
In this song, Meghan Trainor explains her expectations for a potential future husband. It is a very nice song with retro touches.
#2. Lips Are Movin
Lips are moving is a fast-paced song in the doo-wop style. In the song, Meghan dumps a lover who wasn't true to her.
#1. All About That Bass
This is a song with a statement. It is about empowering oversized women.