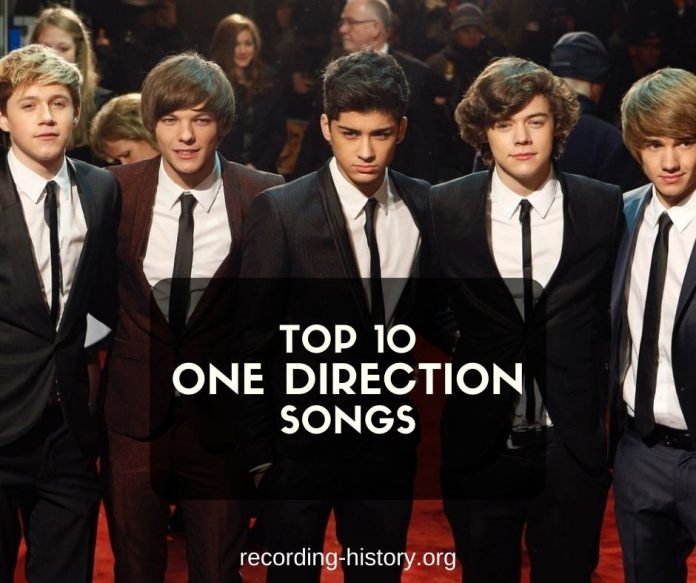 After competing on Season 7 of The X Factor (UK) in 2010, the English-Irish boy band One Direction became international popstars.
With their magazine appearance and their styles, each of 1D band members is popular and loved by Directioners. With all their successful hits, they have a special place in our hearts. Let's take a look at the top ten hits of One Direction!
#10. Little Things
This acoustic song was written by Ed Sheeran for the album Take Me Home. The song was written for Sheeran's ex-girlfriend, and 1D made it a huge hit!
#9 History
It is said that the song is made for the fans by the group. It is like a promise to stay together until the end of time.
#8. Perfect
The song is like a musical version of the philosophy "carpe diem," It is about at the moment, living the day and loving without a commitment.
#7. One Way Or Another
The song was covered by Blondie; It was recorded for the 25th anniversary of Red Nose Day, a charity event televised live by the BB in 2013.
#6. You & I
1D also released a fragrance with the same name. The mid-tempo love song was inspired by a chat between Bunetta, Ryan, and Scott as it was about their love lives.
#5. Kiss You
The upbeat, power-pop song is bringing back the nostalgia of being highschool sweethearts.
#4. Live While We're Young
For this up-tempo, pop hit Zayn Malik is the main vocal. The group aimed to create a nostalgic feeling with the song so that older generations can also keep up with their music. The song is about enjoying life before it is too late!
#3. Story of My Life
The song was written by band members. The song is about a problematic relationship and a sad ending. The song also had many good reviews from music authorities and was loved by Directioners.
#2. Drag Me Down
The song was the band's first single after Zayn Malik signed out of the group. Despite losing such an important member of the group, they did a good job with the song.
#1. What Makes You Beautiful
Even the people who don't listen to One Direction can sing the whole chorus part! Encouraging lyrics was supported by the high rhythm music, and it ended up very well in that song!