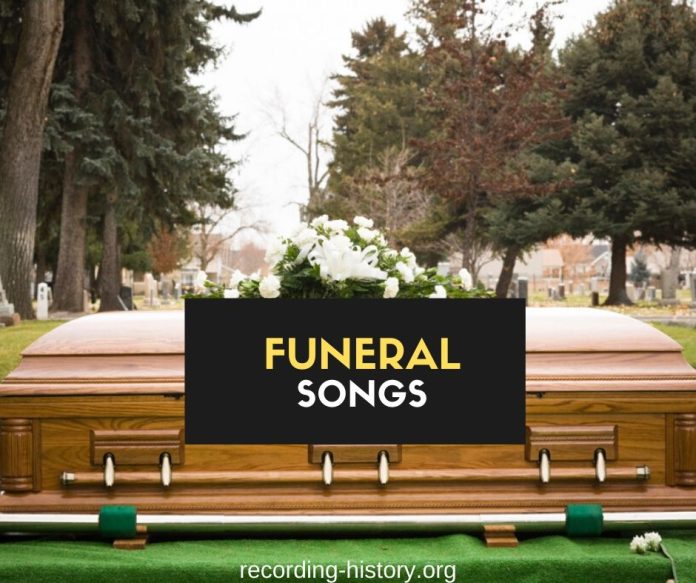 Funerals are a sensitive subject. Either chosen by the one we lost or selected by us to honor the spirit of a lost loved one, the funeral songs are a smooth way of saying goodbye. In all, It's sadness and happiness. We will remember those who touched our lives. We will always cherish the memories made by them. Let's take a look at the top 10 funeral songs as a way of saying goodbye, and "We'll remember you."

#10. Unforgettable
This is a very smooth and very touching song by the one and only Nat King Cole. This old jazz piece is classic, and It is a great tune to awoke all the good memories you have with a lost loved one. The music and the lyrics speak for themselves. And together, we say, "Unforgettable, that's what you are."

#9. We'll Meet Again
Another old tune, a classic one might say. From the voice, Vera Lynn comes, "We'll Meet Again." This beautiful song, as the title suggests, tells the loved one that we will meet again far away in someplace.How true is that? This song is on the brighter side musically because It's in a major tone, but It is very peaceful.

#8. Nimrod
From Edward Elgar's "Enigma Variations" comes this beautiful orchestral piece. It is very harmonious, very calm. For people who want something in classical music.

#7. Angels
Angel is a song released by Robbie Williams. It is actually chosen by many people for a funeral choice. The lyrics "I am loving angels instead" is a beautiful thought to have.

#6. My Way
This magnificent tune by Frank Sinatra is so good that many people from many different generations actually choose this song years before the inevitable event.

#5. Soul Limbo
For people who want to go out with some flash and some fun, we have the Soul Limbo by Booker T.& the MG's. Thinking of this song playing while people are crying has some comedic effect, so if you feel like a comedian, go for It.

#4. You'll Never Walk Alone
This sweet, sweet song by Gerry and the Peacemakers will surely be a tearjerker. When you interpret the lyrics to someone who had just passed away, It becomes a much more emotional song than It already is.

#3. My Heart Will Go On
Well, of course, this song had to be on this list. Celine Dion is one of the greatest singers of all time, and this song was a huge hit when It was released as a soundtrack of the Titanic movie.

#2. Canon in D Major
Another beautiful orchestral song, this time by Pachelbel. This is a very bright song. It feels like the one you lost is ascending to heaven with their new angel wings. So if you want something sensational, I would recommend this song.

#1. Time To Say Goodbye
By Andrea Bocelli and Sarah Brightman, this gracious song has been loved and used for many years. If you want something very classy and speaks in the voice of the truth, this is the right song for you.